A Zoom Freak 1 PE from Nike Girls EYBL
These sneakers are no doubt for the very young ladies. At the Nike Elite Youth Basketball League, there have been some really cool sneakers for years. Now, the range expands with a new colourway, which we now see on the Nike Zoom Freak 1.
The signature sneaker by Giannis Antetokounmpo has been released in the craziest issues in the last few weeks. This is the last one from the Coming to America capsule. The final colourway reminds us of the uniform from the fast food chain. Now, he's donating his own canvas to accommodate a funky tie-dye style. The washed-out look settles on the Swoosh as well as on the heel and tongue.
Standing out on the black mesh base, the four front eyelets, representing the four brothers of Giannis, are shades of orange and Volt. A red outsole and an EYBL emblem on the heel complete the overall design.
Do not miss the release of the Nike Zoom Freak 1 "GEYBL"
As of now, the official pictures are still missing. But, the sneakers will supposedly be released on March 16th. More updates will follow as soon as the pictures are already available.
Get the free Grailify app and never miss sneaker any more releases, restocks, or news ever again. We will send you the most important news every day directly on your mobile phone. That way, you always stay up-to-date in the sneaker game!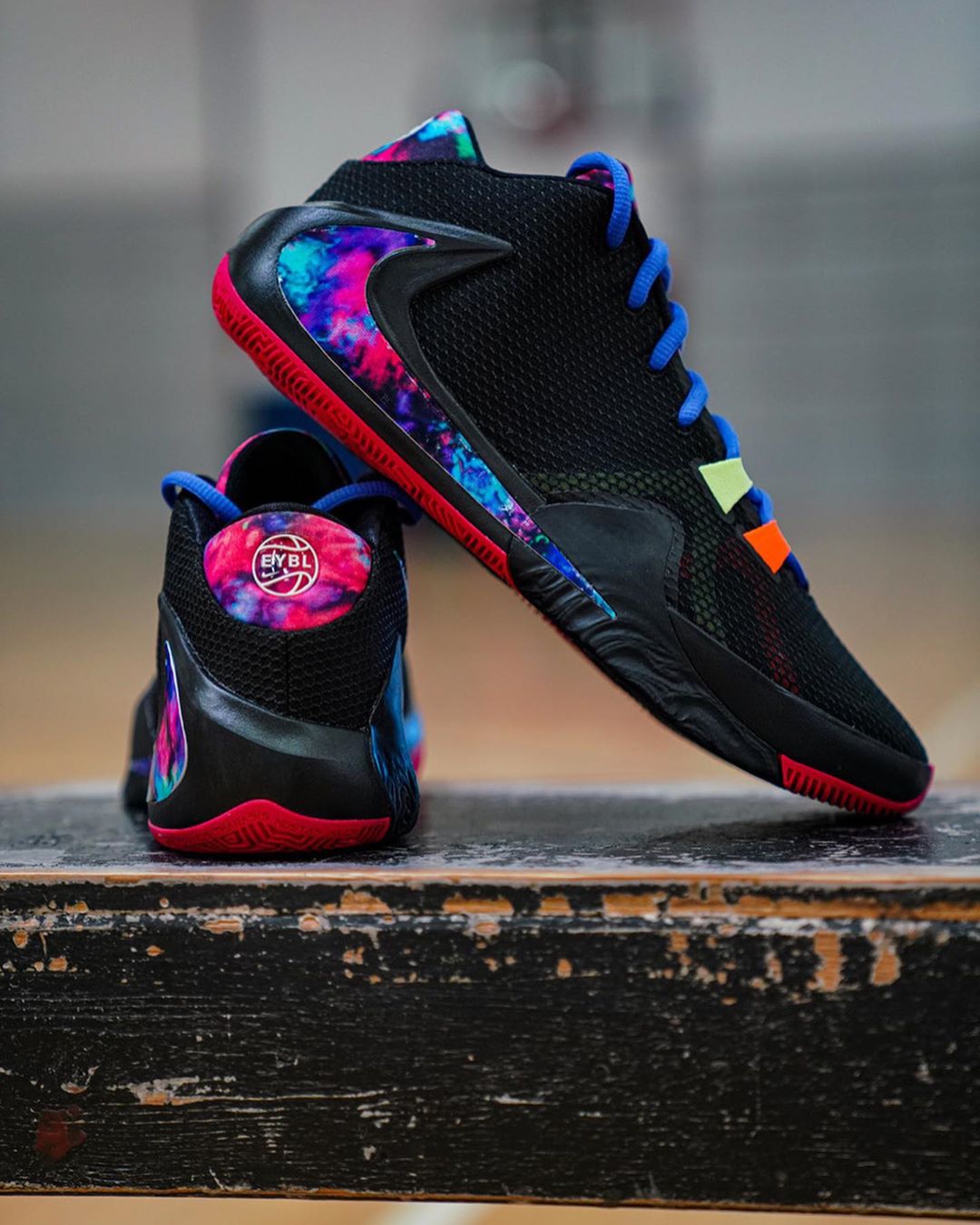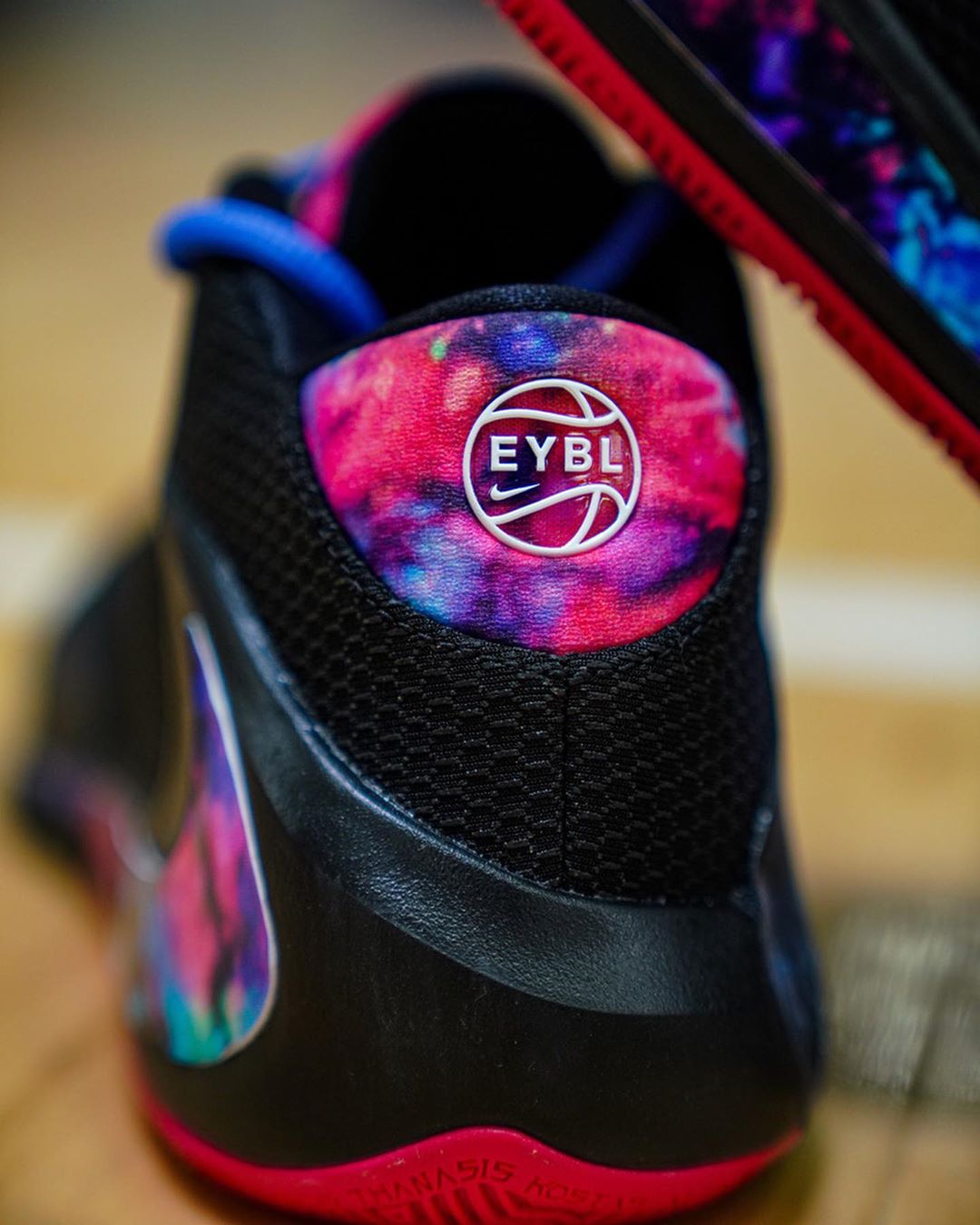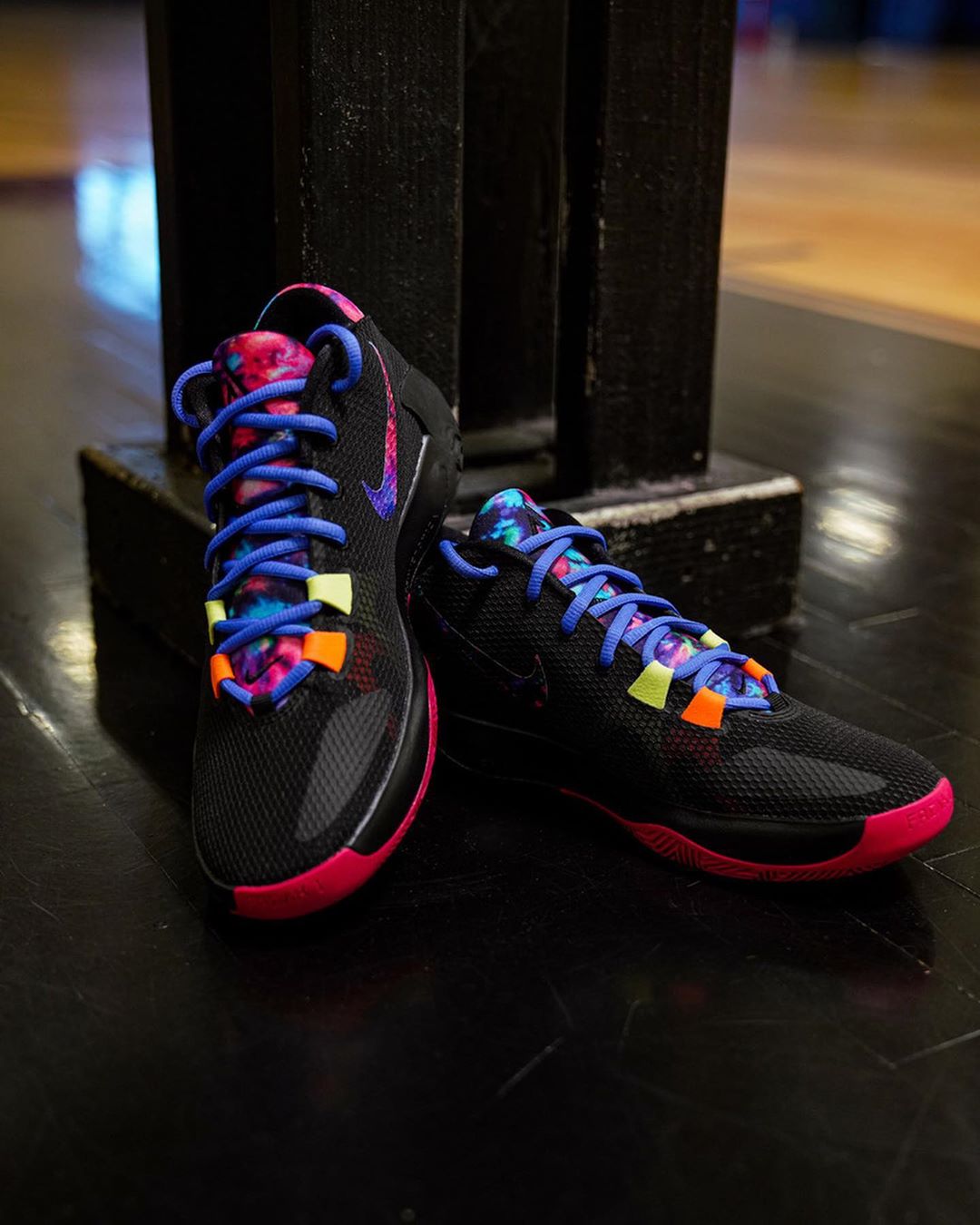 pics by @nikegirlseybl