Nike's New Air Max 270 React ENG Series Could Be From Travis Scott
Update 01/13/2020
Finally, there is now official information from Nike! The Nike Air Max 270 React Engineered (ENG) adds another silhouette to the Air Max line. The newest dimension was created for those who want to stand out from the crowd and show their own unique style.
The latest React builds on the style of its predecessor. At the bottom is a Nike React cushioning system that makes way for a comfortable transition from heel to forefoot. Nike has also redesigned the upper. The lightweight and breathable material as well as the new closure clearly emphasizes the shoe's dynamic style.
Judging from the cage, the Nike Air Max 270 React ENG was probably inspired by another sneaker. The TPU overlays remind us of the modern Tailwind IV and the Air Max 120.
Nike announces the release of the new AM270 React ENG worldwide on January 16th.
Original article 01/09/2020
We could guess that nobody was expecting this at all. What previously looked unique on Travis Scott is in reality, a completely new silhouette. It is believed that the famous rapper Travis Scott will soon be releasing a new Nike Air Max 270 React.
Thanks to insiders, we now have a preview that is likely to reveal an entirely new silhouette. The shape looks very similar to Travis Scott's AM270 React. Rumour has it that the sneakers will be a Nike Air Max 270 React ENG, which could very well drop in several colourway all at once.
The five new colourways won't be getting the same details as the Travis Scott collab, but they will most likely show familiar features. The sole and Air unit come at 1:1 from the first AM270 React. In addition, the new silhouette come with corrugated TPU covers and a revised lacing system. Due to the mix of colours, the sneakers look especially crazy.
Do you see yourselves copping the new Nike Air Max 270 React ENG?
You just might expect to see a purple, yellow, blue, orange, and black issue in March. But, unfortunately, there is no official release date yet.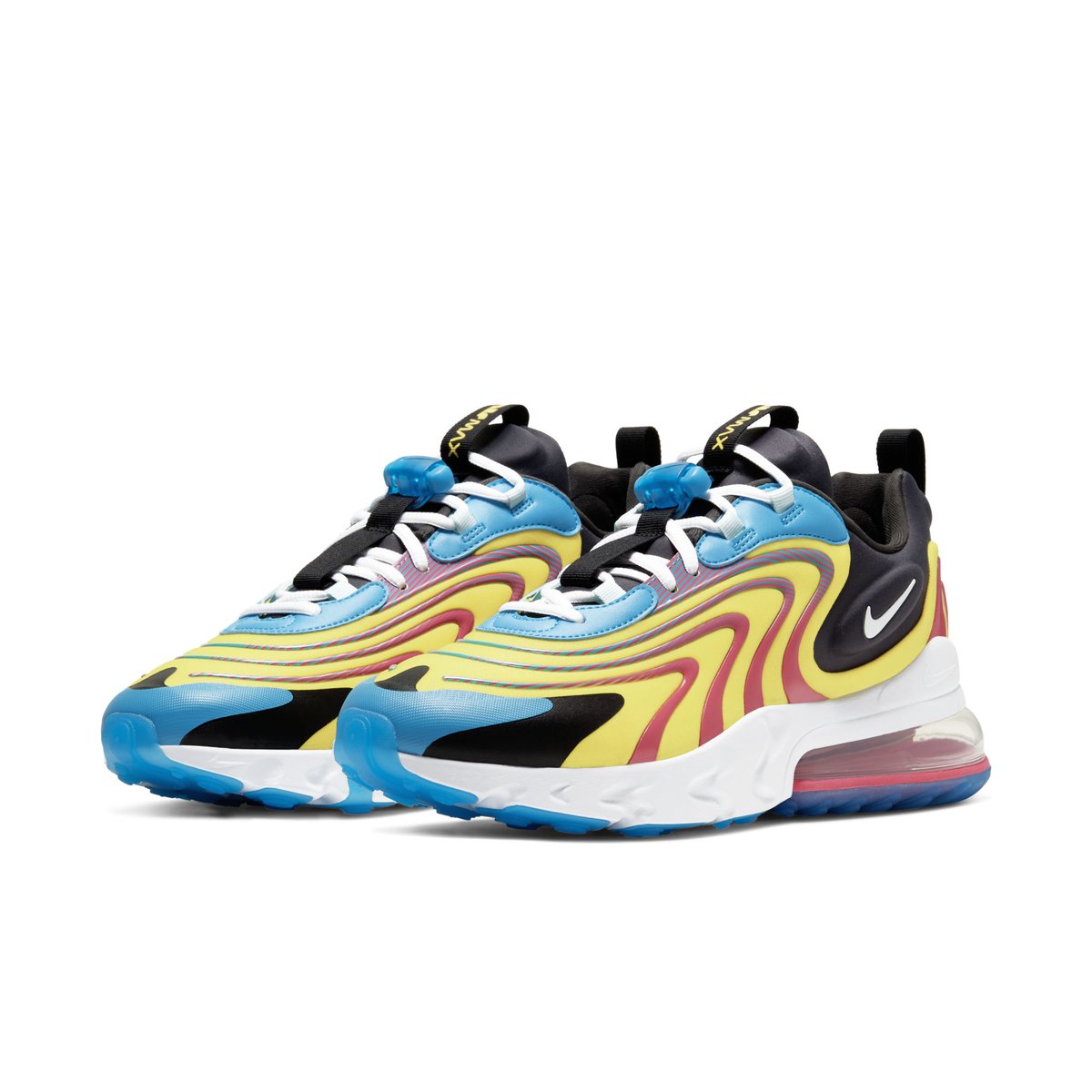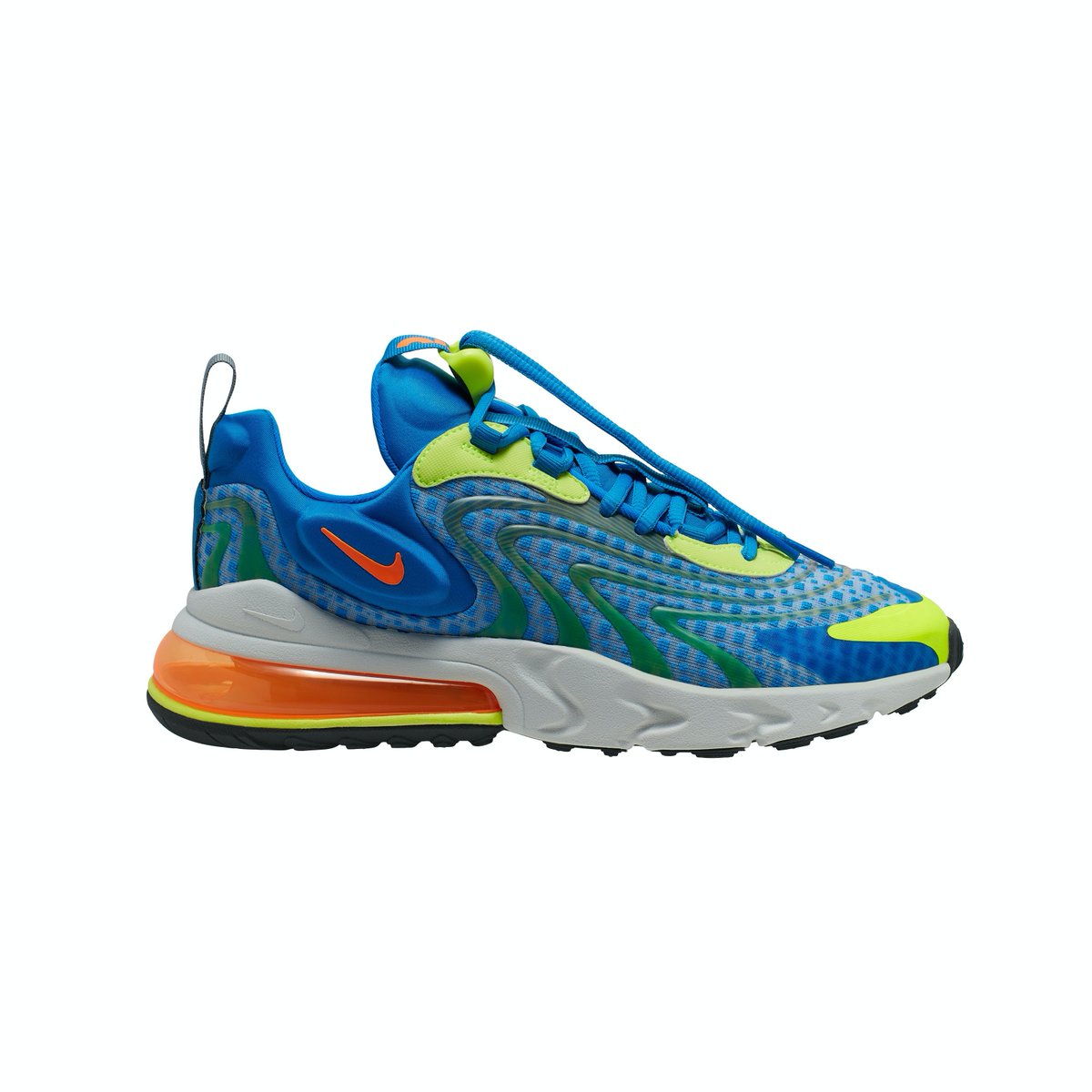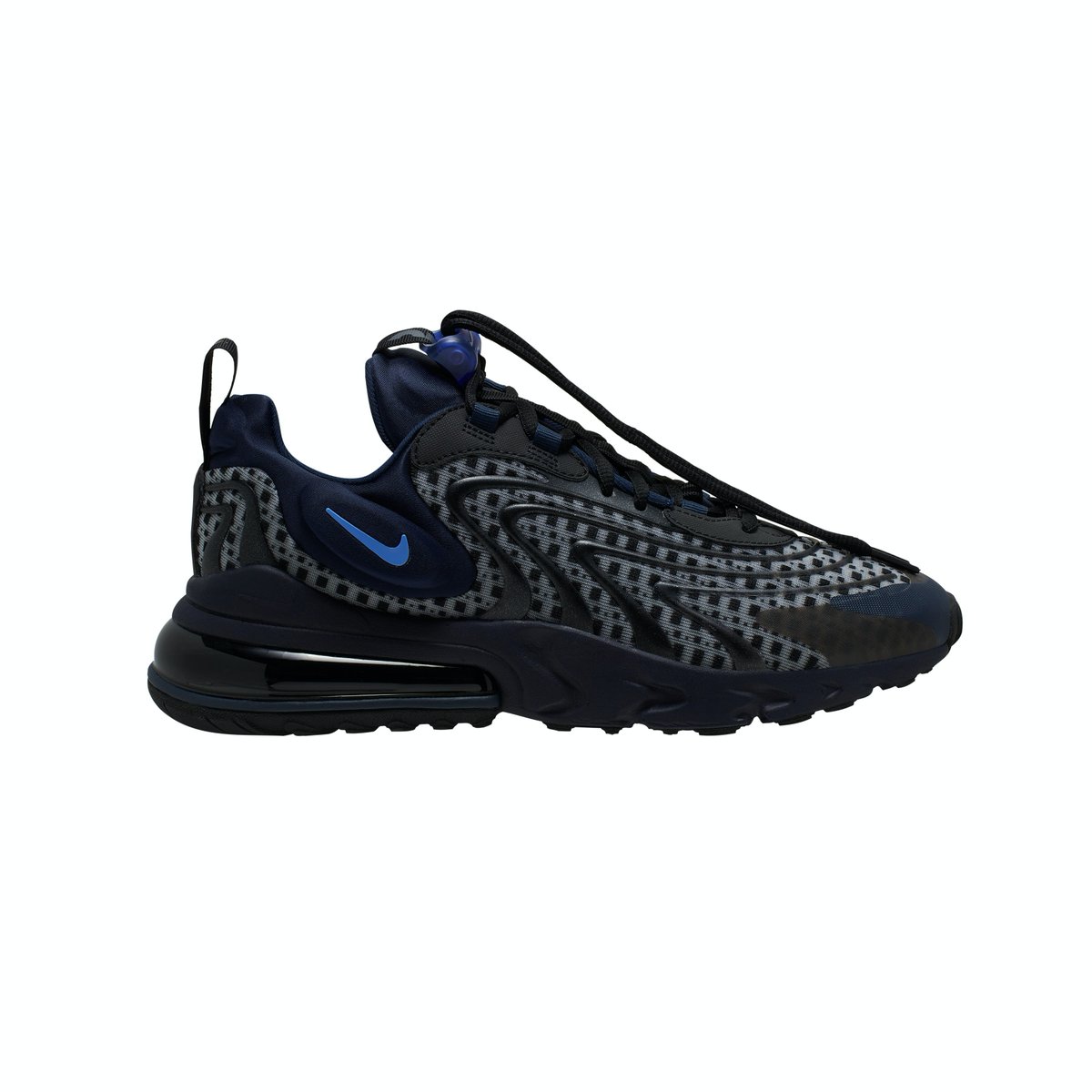 pics by @US_11