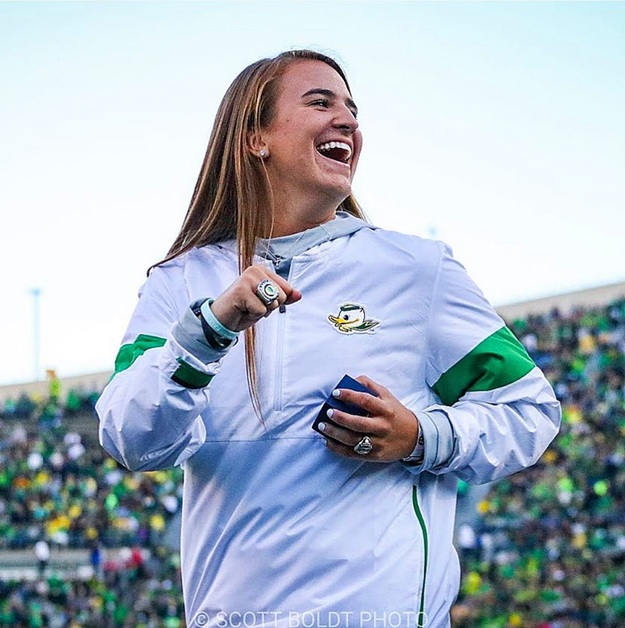 Sabrina Ionescu is the Newest Member of the Nike Family
Professional basketball player Sabrina Ionescu has been the deadline draft pick in the WNBA 2020 on April 17th and is likely to enjoy an even bigger fame now than ever before. The 22-year-old has played a full four seasons for the Oregon Ducks and her performance shows a fierce statistic that only few players can match. With 2,000 points, 1,000 assists, and 1,000 rebounds, she is definitely one of the best basketball players in her time for a D-1 college basketball player.
With a resume like this, of course, even the very big companies have started to lean in more closely. Her first contracts were supposedly submitted very quickly. But before that, it was not clear with whom Ionescu would sign. In an interview with The Boardroom, she has purportedly already spoken with Nike, PUMA and Under Armour.
But it probably was already clear that Sabrina would eventually sign with Nike. This is because the Oregon Ducks and the Swoosh have been working together for years and the close connection to the late Kobe Bryant and their shared love for basketball could well also be decisive arguments.
"At a time when we all need sports more than ever, we're thrilled to have a generational talent like Sabrina join the Nike family," said Rosemary St. Clair, VP / General Manager of Nike Women. "Together, we will make the game of basketball even more exciting and inspire the next generation of athletes."
https://www.instagram.com/p/B_Gg1e7jDUM/?utm_source=ig_embed&utm_campaign=loading
https://www.instagram.com/p/B8CJoLnlrq6/?utm_source=ig_embed&utm_campaign=loading