The SpongeBob Squarepants x Nike Kyrie 5 Collection is Extended with a "Pineapple House" Colourway
Just last month, the Spongebob SquarePants x Nike Kyrie 5 collection arrived and wowed every fan and sneakerhead alike. The sporty sneaker from early August was inspired by the fictional characters from the Spongebob SquarePants cartoon series. Anyone who thought that the collection would no longer feature any more colourways was wrong. Instead of bringing more funny figures to the Kyrie 5 line, the designers thought of bringing to us this new model with a canvas for Spongebob's very own pineapple house.
Every tiny detail of the pineapple house can be found on the upper of this new addition to the SpongeBob x Kyrie 5 collection. The light brown bowl serves as a base and is accentuated with a pineapple-shaped pattern. The Swoosh reminds us of the boat windows, while the green pineapple crown is used as an inspiration for the lace shield. On the heel is where the large wheel from the front door is located, along with a yellow sole with a Spongebob print that completes the overall design of the Kyrie 5.
This release of SpongeBob Squarepants x Nike Kyrie 5 "Pineapple House" is not one to be missed!
We can expect it to drop anytime soon. Treat yourself to the Grailify app and don't miss the release. With it, you're sure to get all information about releases and restocks directly on your smartphone.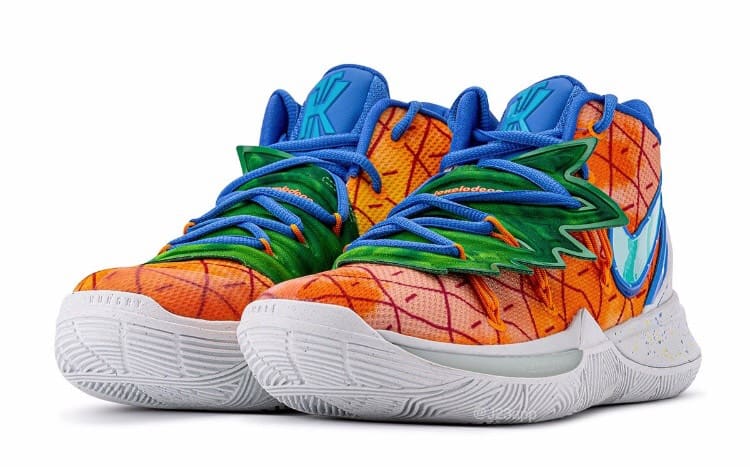 pic by @j23app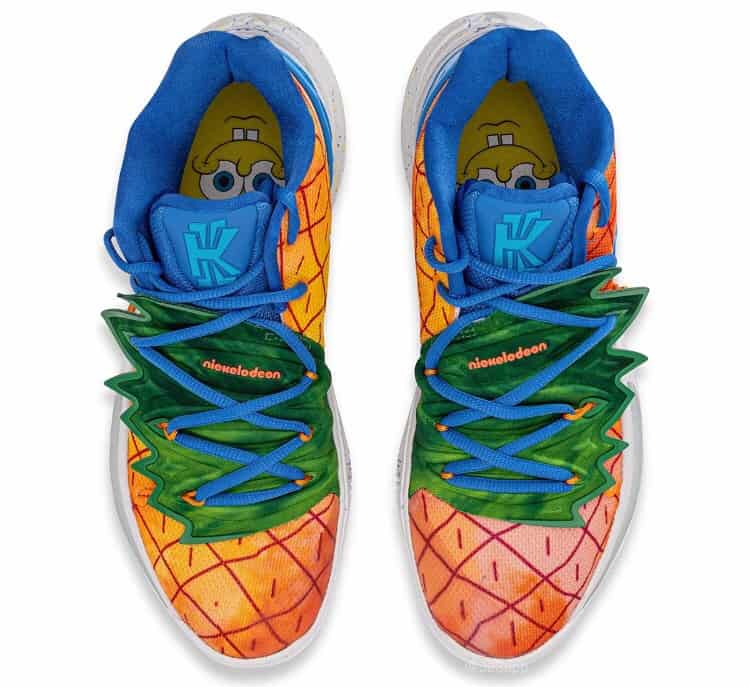 pic by @j23app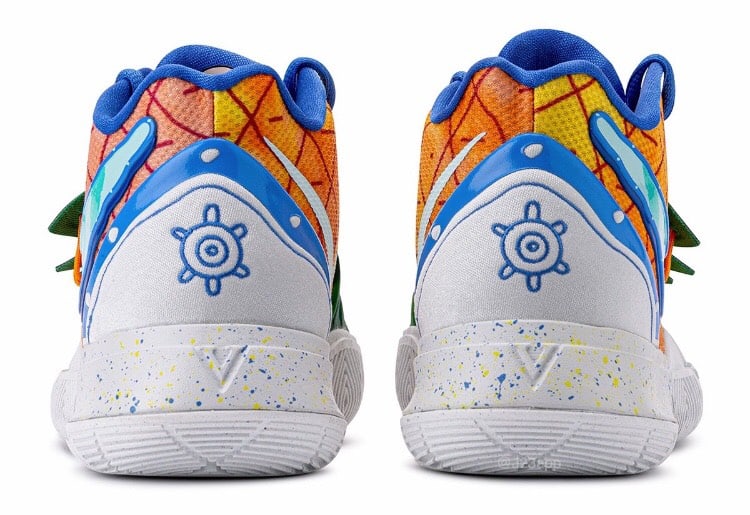 pic by @j23app