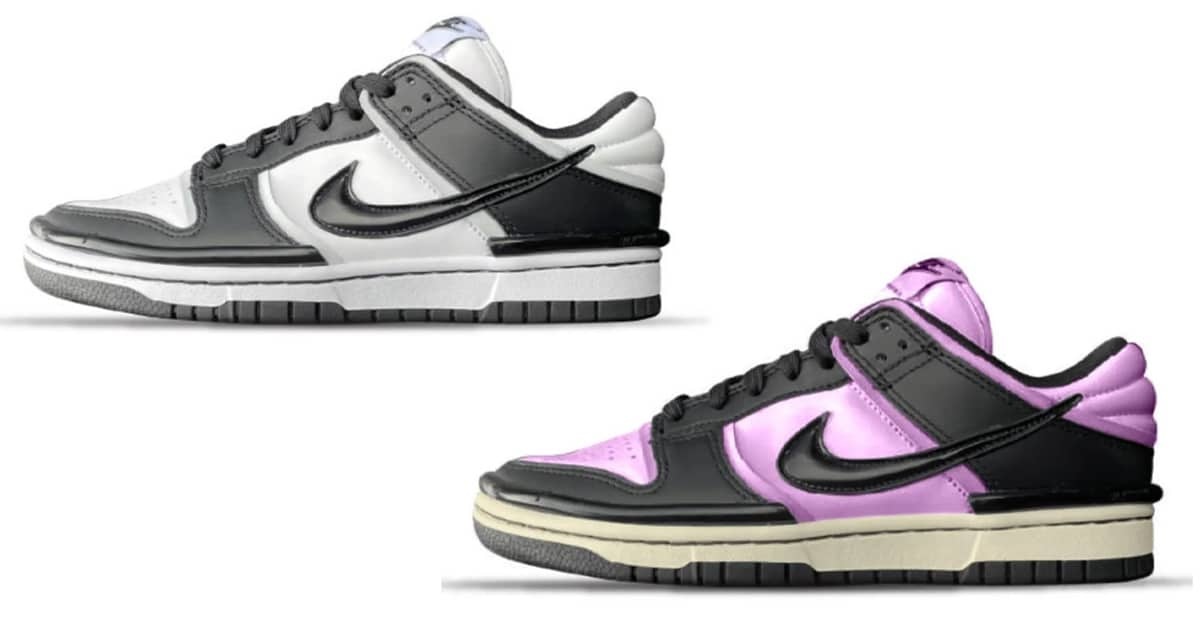 Airbag-Like Padding Takes the Nike Dunk Low Twist to a New Level
Nike is launching another version of the Nike Dunk for women, the Nike Dunk Low Twist. Ever since Off-White and Travis Scott professed their love for the Dunk, it has become increasingly popular. The famous "Panda" colourway has even been restocked countless times, and time and again, the sneakers have sold out.
Now, Nike has unveiled another silhouette that is set to be released before 2023. The Nike Dunk Low Twist features the familiar Nike Dunk construction, but with a slimmed down Swoosh and additional details like bumpers on the edges and layering in strategic places.
We can already guess that Nike's latest version of this style will be a hot favourite among female sneakerheads around the world. Stay tuned for the release of this Nike Dunk Twist coming soon!
Nike Dunk Low Twist - A Continuation of the Popular Basketball Silhouette
It is still unclear whether the Nike Dunk Low Twist will drop. Rumour has it that two versions will be released. Check out the first images below and stay tuned with us for more news.