Colin Kaepernick Shows a Collaborative Nike Air Force 1 During Training
Update 16-12-2019
New images of Colin Kapernick's collaborative Nike Air Force 1 have just been unveiled. In addition, there's an amazing detail you haven't seen before. The right sneaker shows the date August 14, 2016 with the numbers 081416 positioned vertically under the transparent outsole. This happens to be the date that commemorates the protest against police violence and social discrimination.
The sneakers also comes with a black/white gradient. Colin already wore his favorite Nike Vapor Untouchable Pros before, which had a similar colourway to this latest model. Rumour has it the sneakers will be released on December 28th. But, neither partner has confirmed this yet.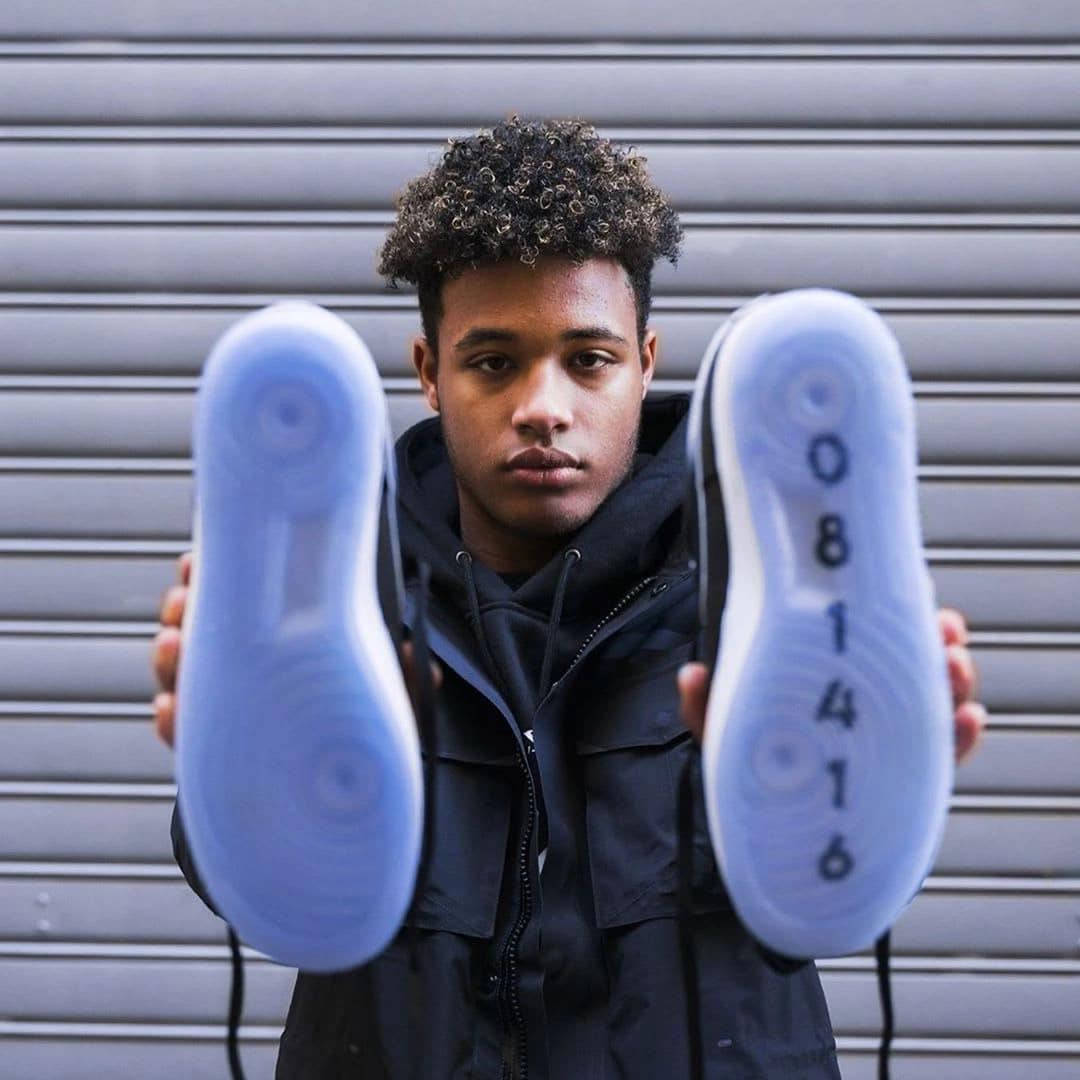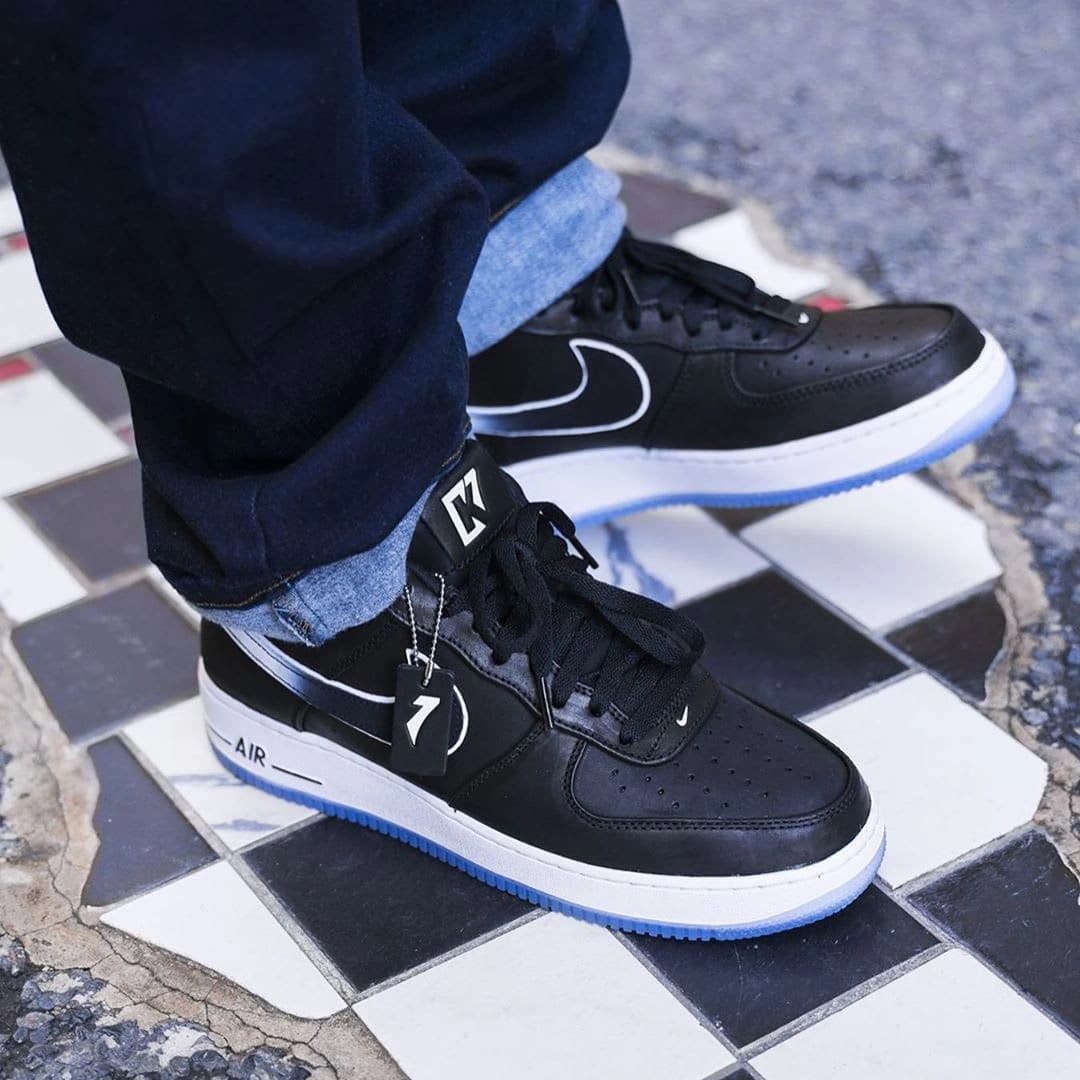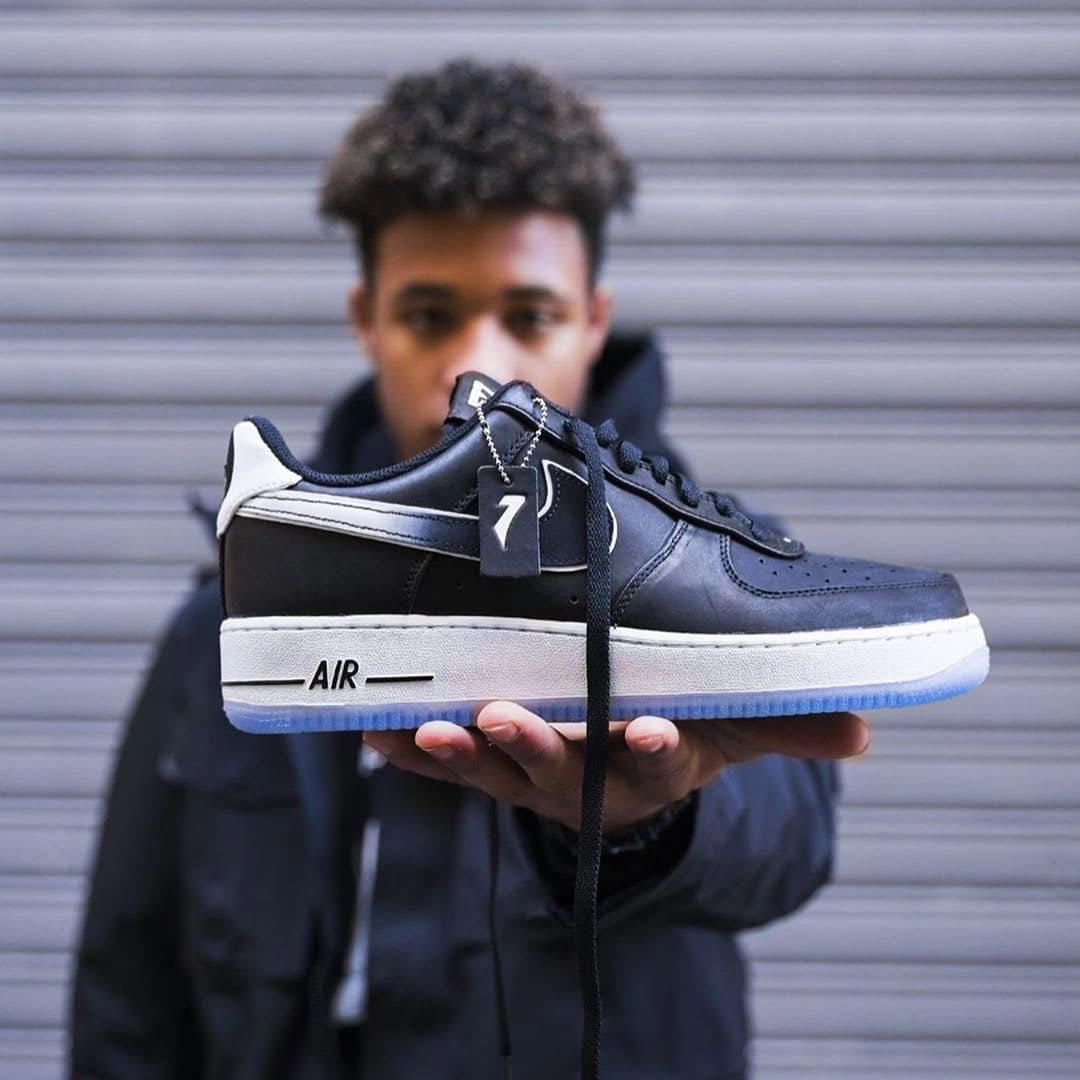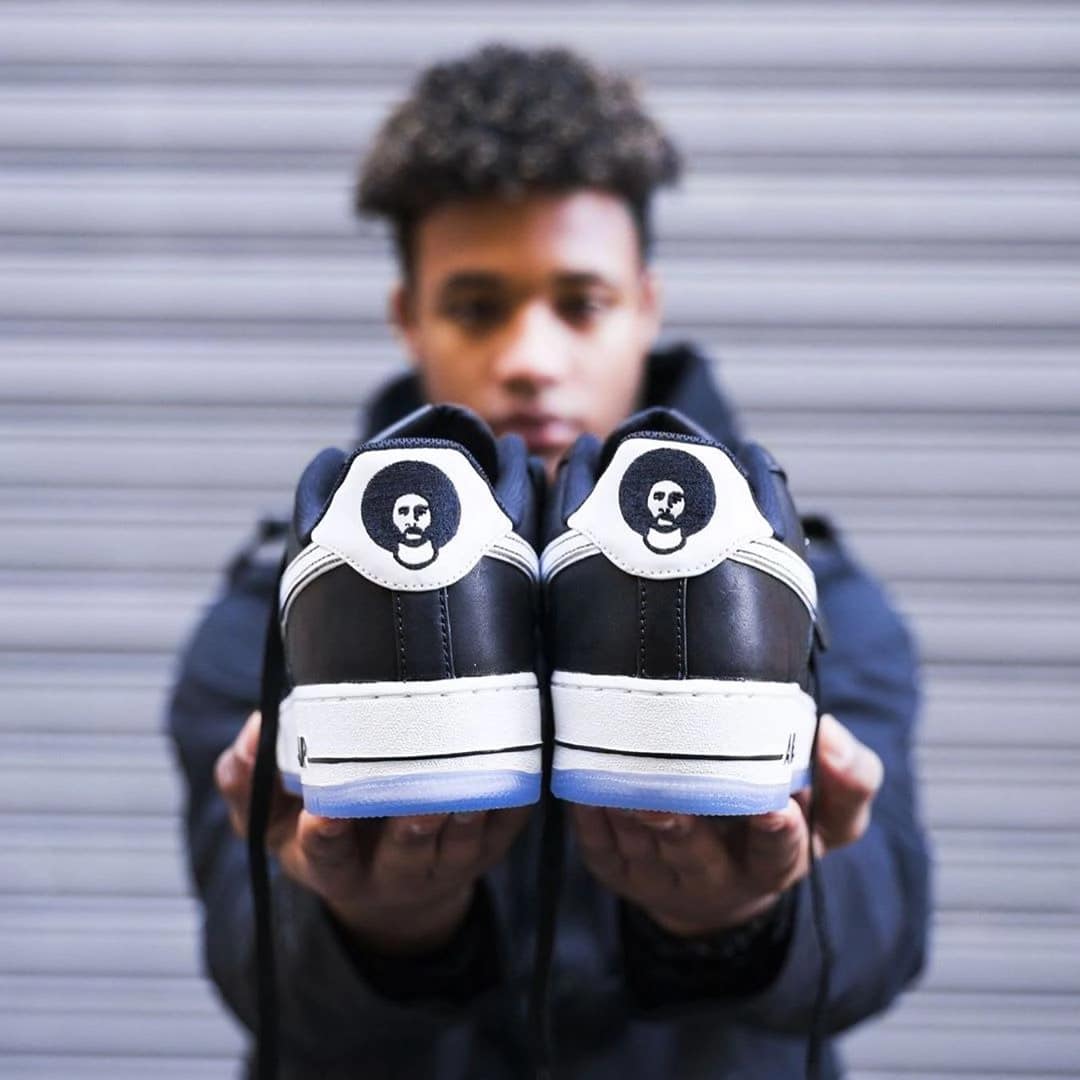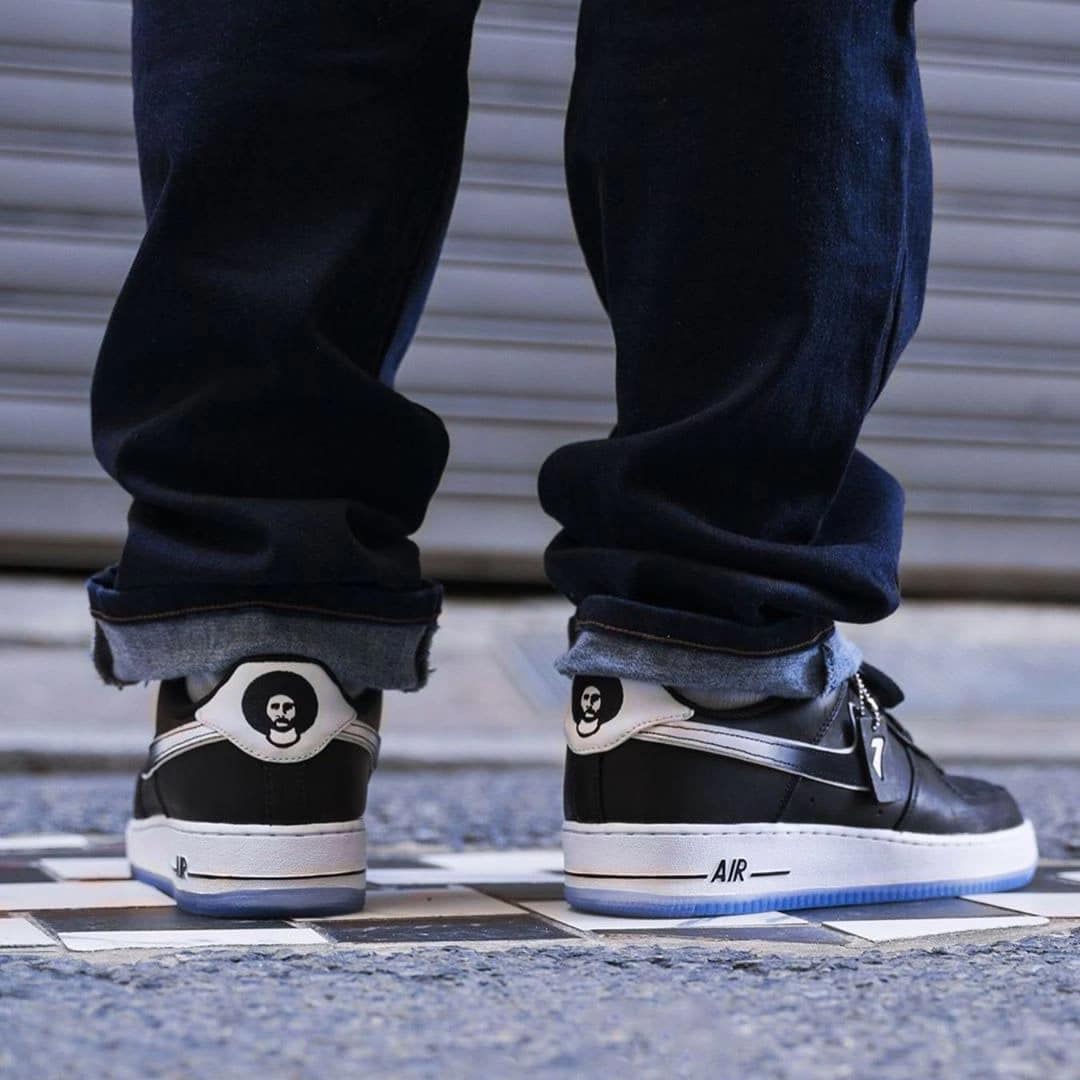 pics by @jim_frd
Original article 18-11-2019
Free agent Colin Kaepernick has come to be better known for his brave stunt back in 2016. It was that year when the quarterback knelt before the game during the national anthem to protest against police violence and social discrimination.
Although Kaepernick's signature play is unique, he was released as a free agent after the 2016 season due to his strong political statements. Since then, he has not been able to find a new match. In Atlanta, Colin gave a private training for some franchise companies and showed what was still in him.
But, before he got into his cleats to start his training, Kaepernick and NFL colleague Eric Reid showed a new Nike Air Force 1 in black and white. The sneakers have several personal details that are obviously Kap-inspired. The upper is mostly black and accentuated with white details such as a faded white Swoosh, "CK7" logos on the tongues, and Colin's face on the heel.
Watch out for the release of Colin Kaepernick' very own Nike Air Force 1!
Nike itself has not mentioned a release date yet. According to insiders, however, the sneakers will drop some time in December. Don't miss the next updates by getting the Grailify app.
https://www.instagram.com/p/B4-bsoOA0Y0/?utm_source=ig_embed&utm_campaign=loading