Coming Soon: Uninterrupted x Nike Air Force 1 Collab
Update 2019-10-01
Last week, the first leaks came out and today, Nike finally announces an official release date. Best of all, the sneakers will be released in full family sizes.
The Uninterrupted x Nike Air Force 1 "More Than" features a double Swoosh and a reflective heel. Right above the sole appears a repeating blue "I AM UNINTERRUPTED" lettering. Blue laces and a handwritten "I AM MORE THAN" on the heel complete the overall look.
According to Nike, we can expect the new to drop on October 10th. Don't miss the release and get our Grailify app.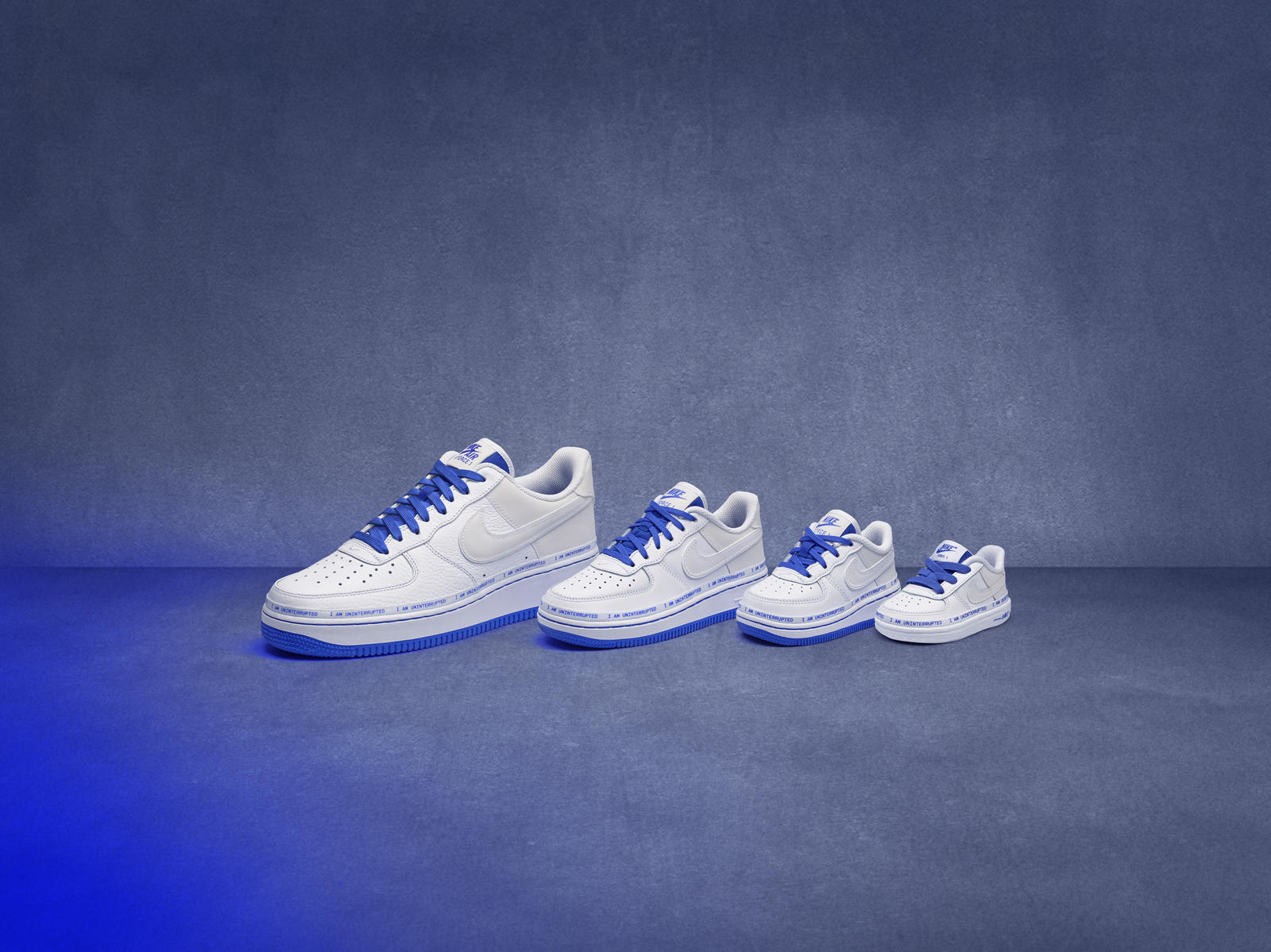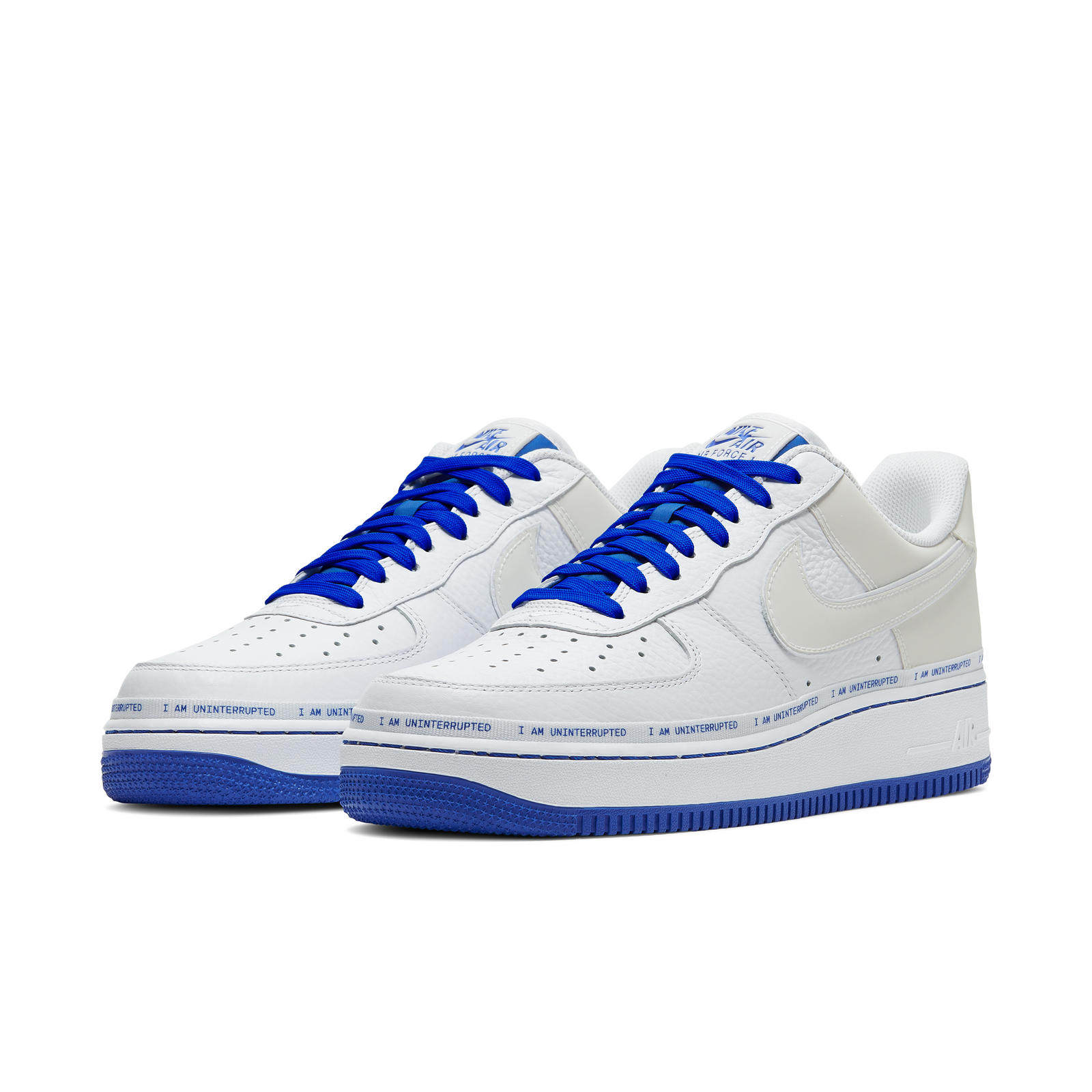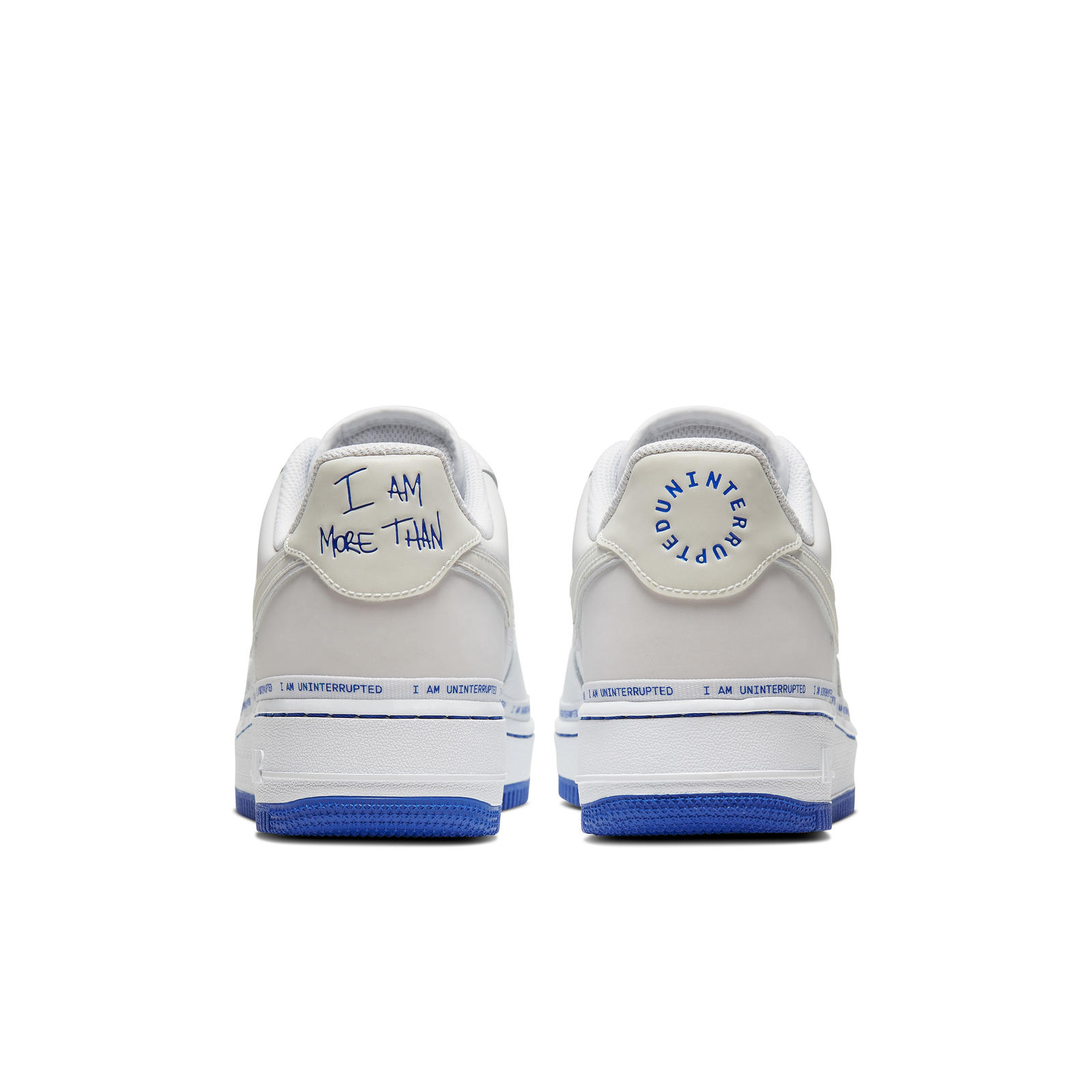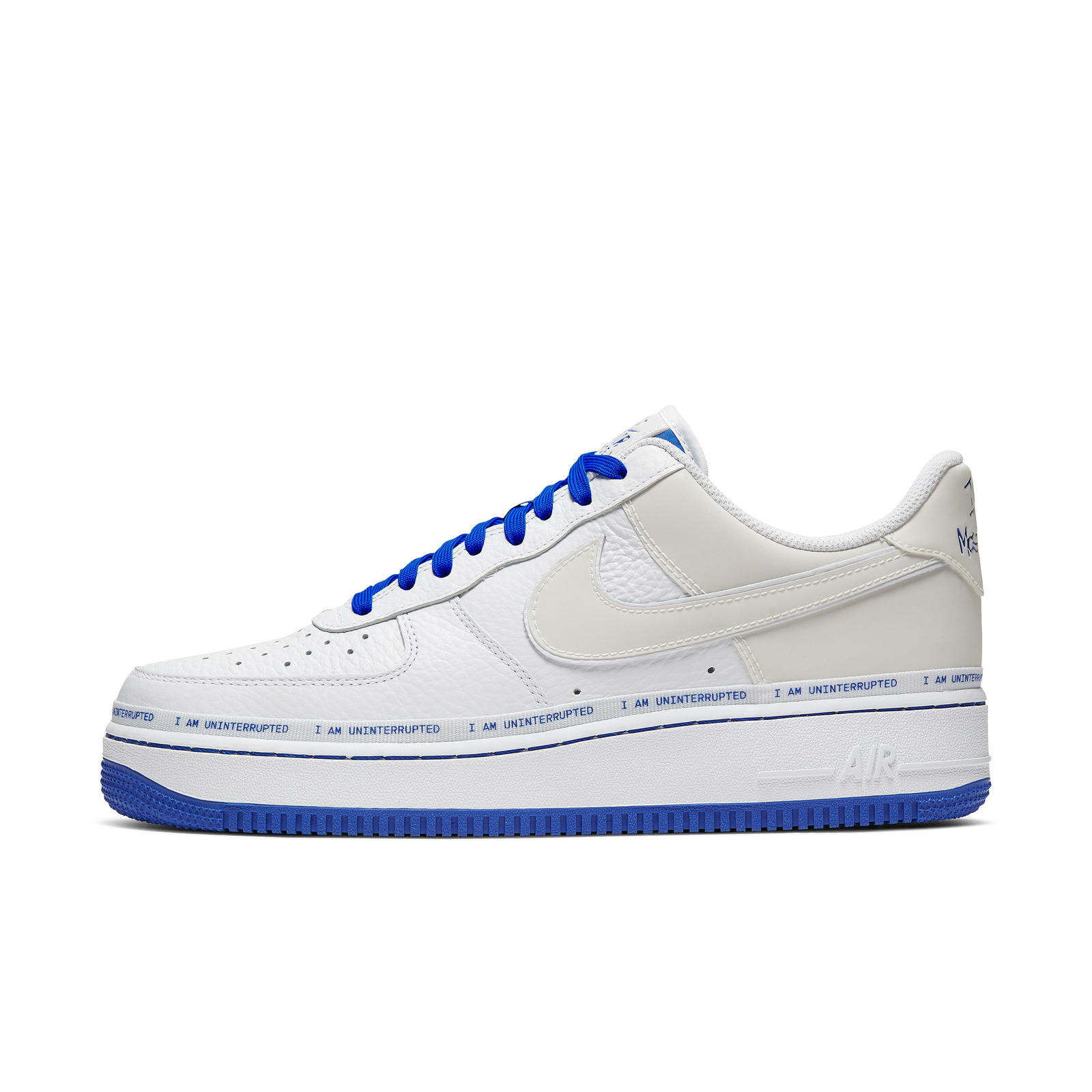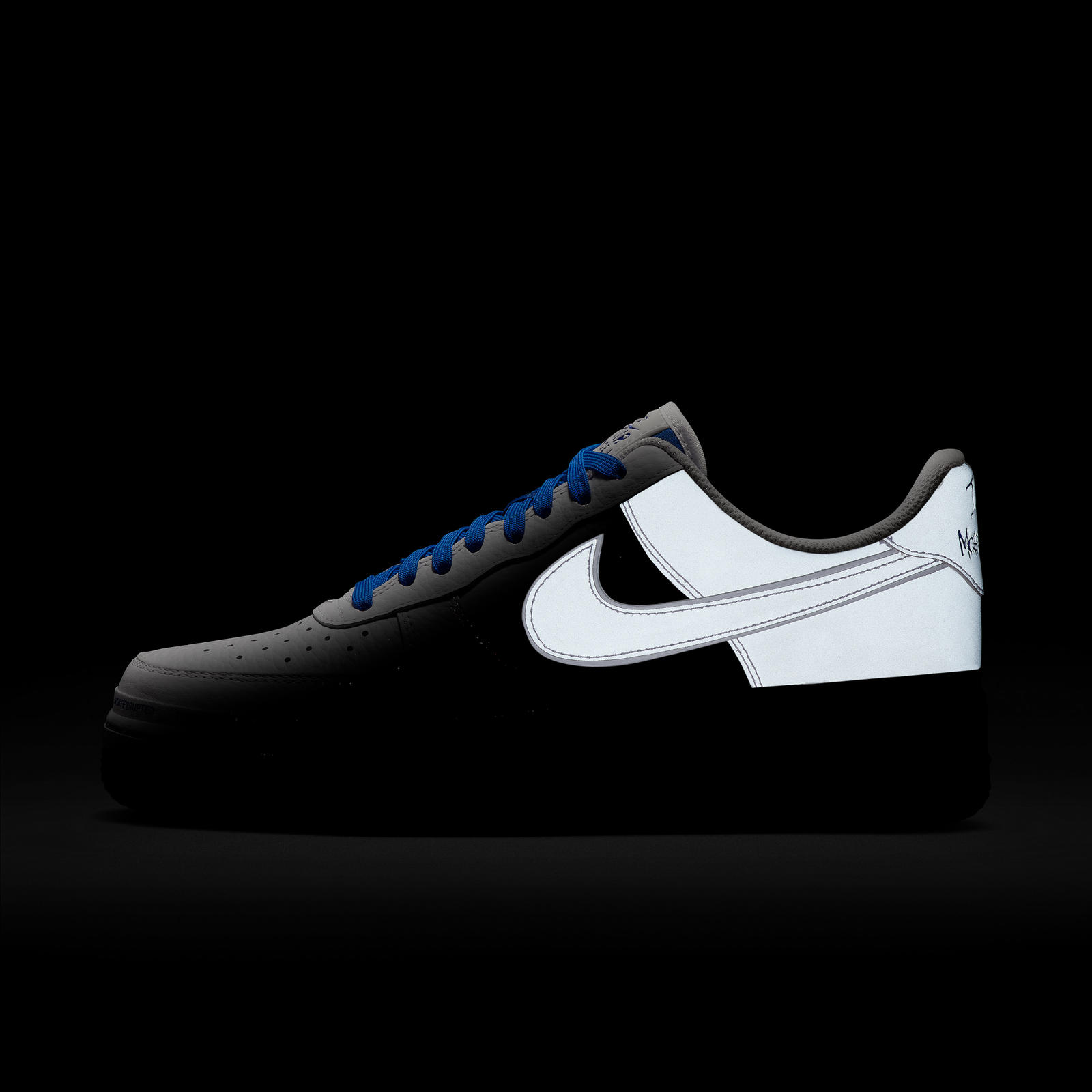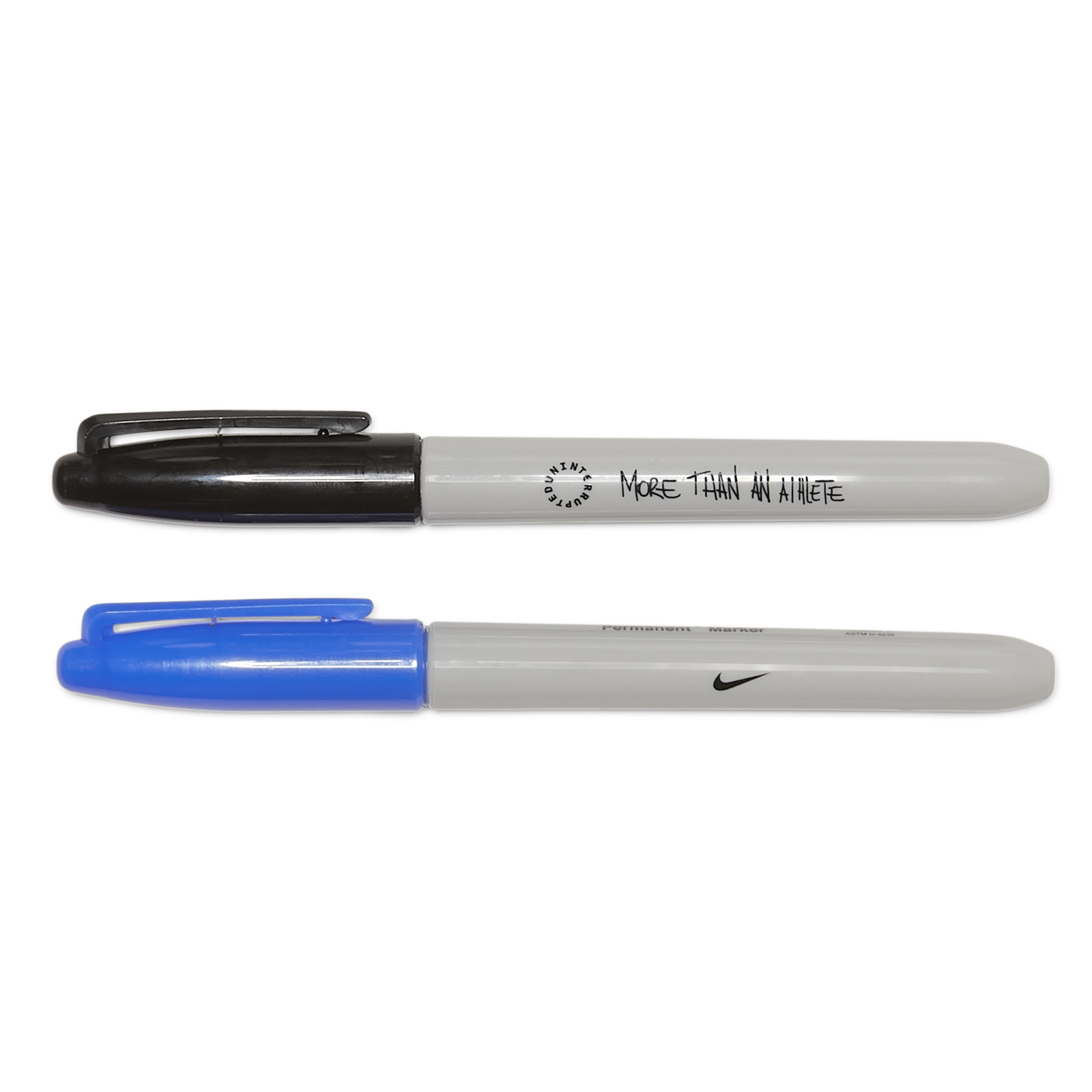 Original article 2019-08-29
LeBron James and his longtime friend Maverick Carter may just be preparing for a new collab, as Uninterrupted on IG has recently shown. Maverick Carter is the business manager for LeBron James and has been his friend for several years. Maverick was the one who developed the LeBron/AD series with caricatures of LeBron as well as the game show, "The Wall".
On Instagram, the teaser shows a Nike Air Force 1 Low from behind featuring an "I AM UNINTERRUPTED" text. What we know so far is that it comes as a white sneaker.
On the heel are the handwritten words:
I am more than my body
I am the message
I am "the source"
And I have a story to tell
I am more than an athlete
Don't miss this new Uninterrupted x Nike collab!
Take a look at the teasers and wait for the next exciting news. If you don't want to miss the latest updates, you should download our free Grailify app. There, you can get all information directly on your smartphone.
https://www.instagram.com/p/B2wOGILgZ-G/?utm_source=ig_embed&utm_campaign=loading
https://www.instagram.com/p/B2wNidxAnY_/?utm_source=ig_embed&utm_campaign=loading