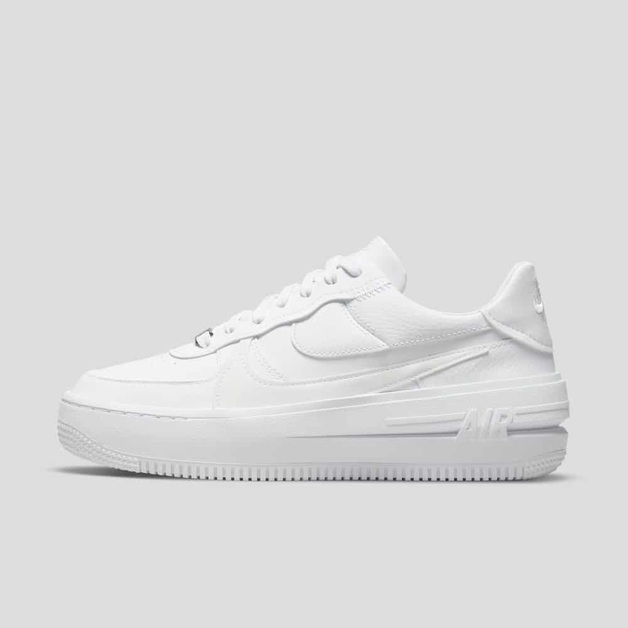 The Nike Air Force PLT.AF.ORM Is the Newest Model
Nike will be finding a lot of ways to honour the Nike Air Force 1 for its 40th anniversary this year. One way is with this revealed Nike Air Force PLT.AF.ORM, which has now been officially confirmed by the label. What's more, the new Nike silhouette comes in a classic colourway.
Sneakerheads can expect not only high-profile collaborations but also extensive inline collections from Nike celebrating this important year. After all, 40 years ago, Bruce Kilgore created the iconic design of the beloved Nike AF1. This new proposal is undoubtedly a continuation of the classic, but upon closer inspection, you'll surely find the changes quite quickly.
First, we've noticed the double Swooshes on the sides of the Nike Air Force PLT.AF.ORM. It's as if Nike had cut out the brandings and reattached them slightly offset. The whole thing is then overshadowed by the chunky, high Air sole.
Official Pictures of the Nike Air Force PLT.AF.ORM
You can already check out the official images of the Nike Air Force PLT.AF.ORM here, but unfortunately, no launch date has been given yet. Most likely, the sneakers will be released soon.