The Nike Dunk Low "Viotech" Has a Release Date
After weeks of rumours and teasers, we now have a look at the official pictures of the Nike Dunk Low "Viotech". The biggest highlight is obviously its vibrant colourway. Fashion retailer Goodhood announces the sneaker's release for December 10th.
Originally, the sneakers were released exclusively in Japan back in 2002. Then, it was reissued for the kids in 2013 and 2015.
In this next release, the sneaker comes with suede leather. The Dunk Low also features the well-known "Viotech" colourway from Nike with the typical colours orange, purple, blue, green, and red. A white midsole, purple outsole, and a brown Swoosh complete the overall design.
Goodhood finally features the Nike Dunk Low "Viotech" and the Release date is on December 10th. It's still unclear, however, if the sneakers will be launched here as well.
Goodhood has already started its own raffle.
We will stay on top of things and inform you as soon as there are more updates. Get the Grailify app and never miss any news about the latest restocks and releases.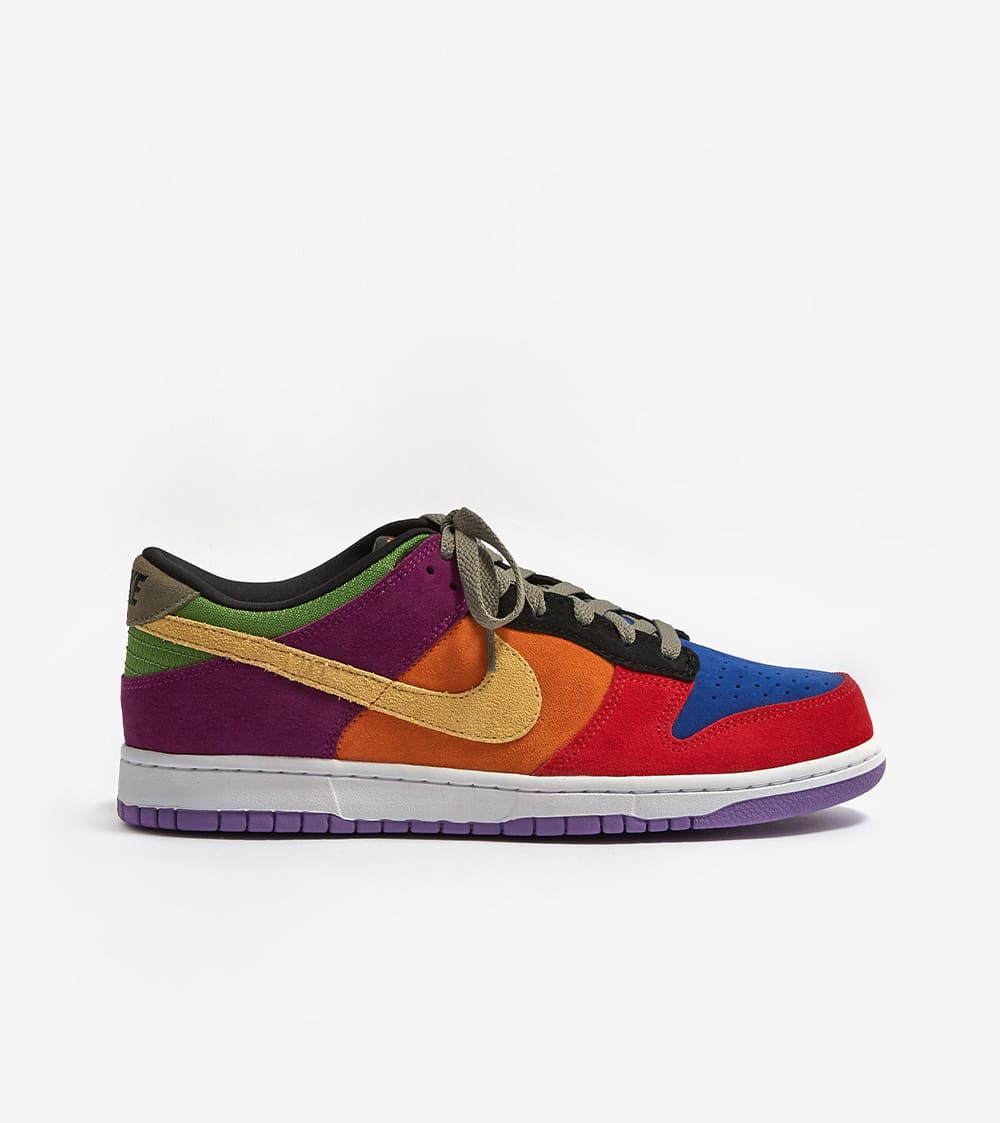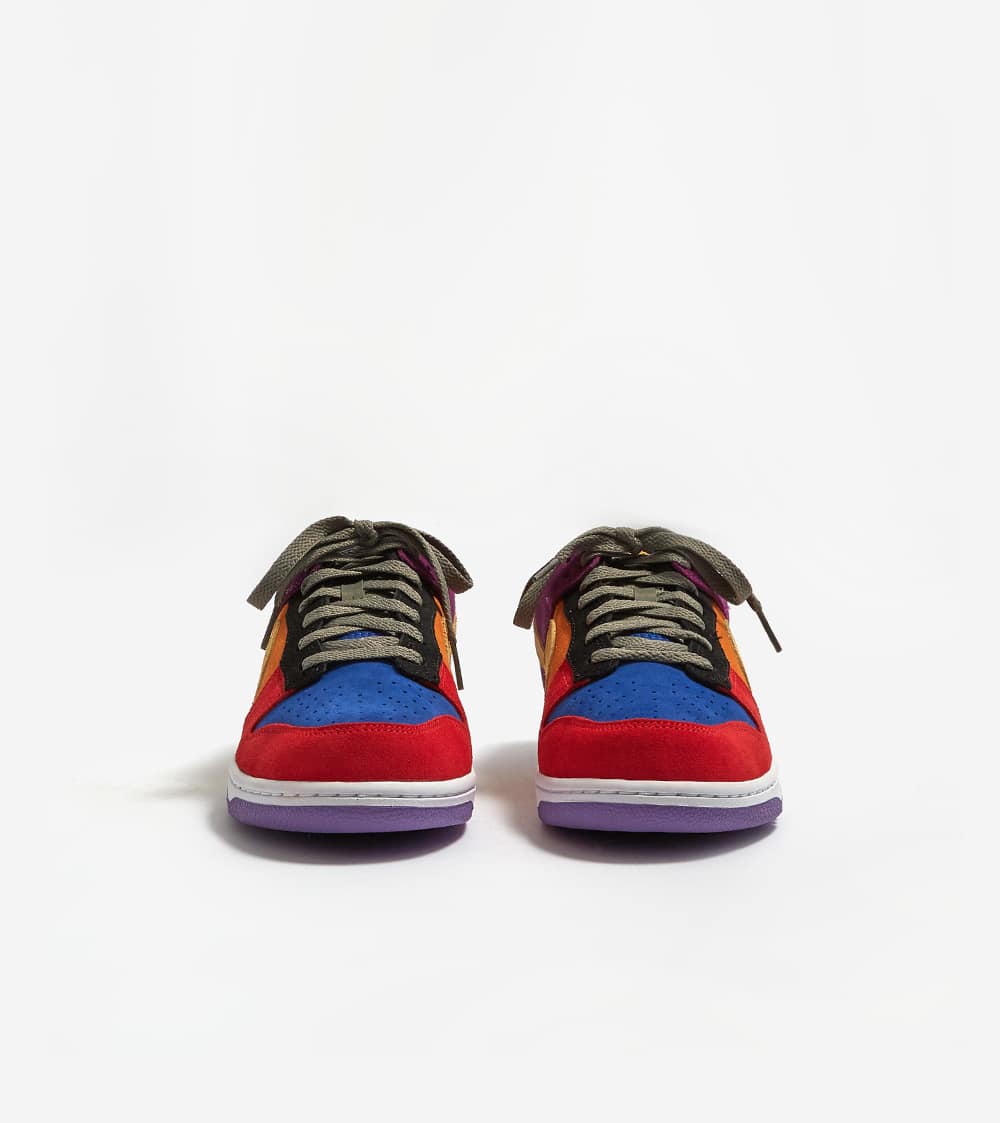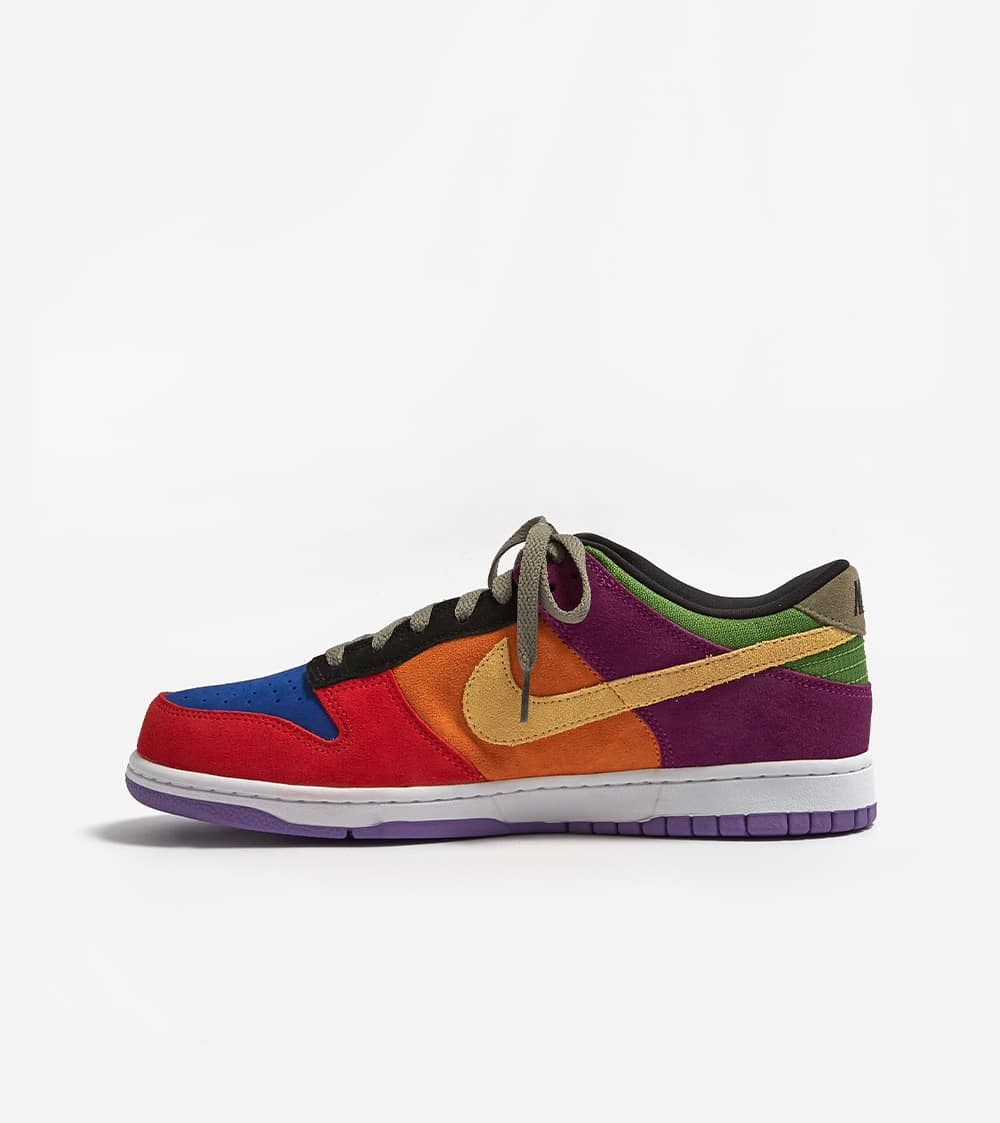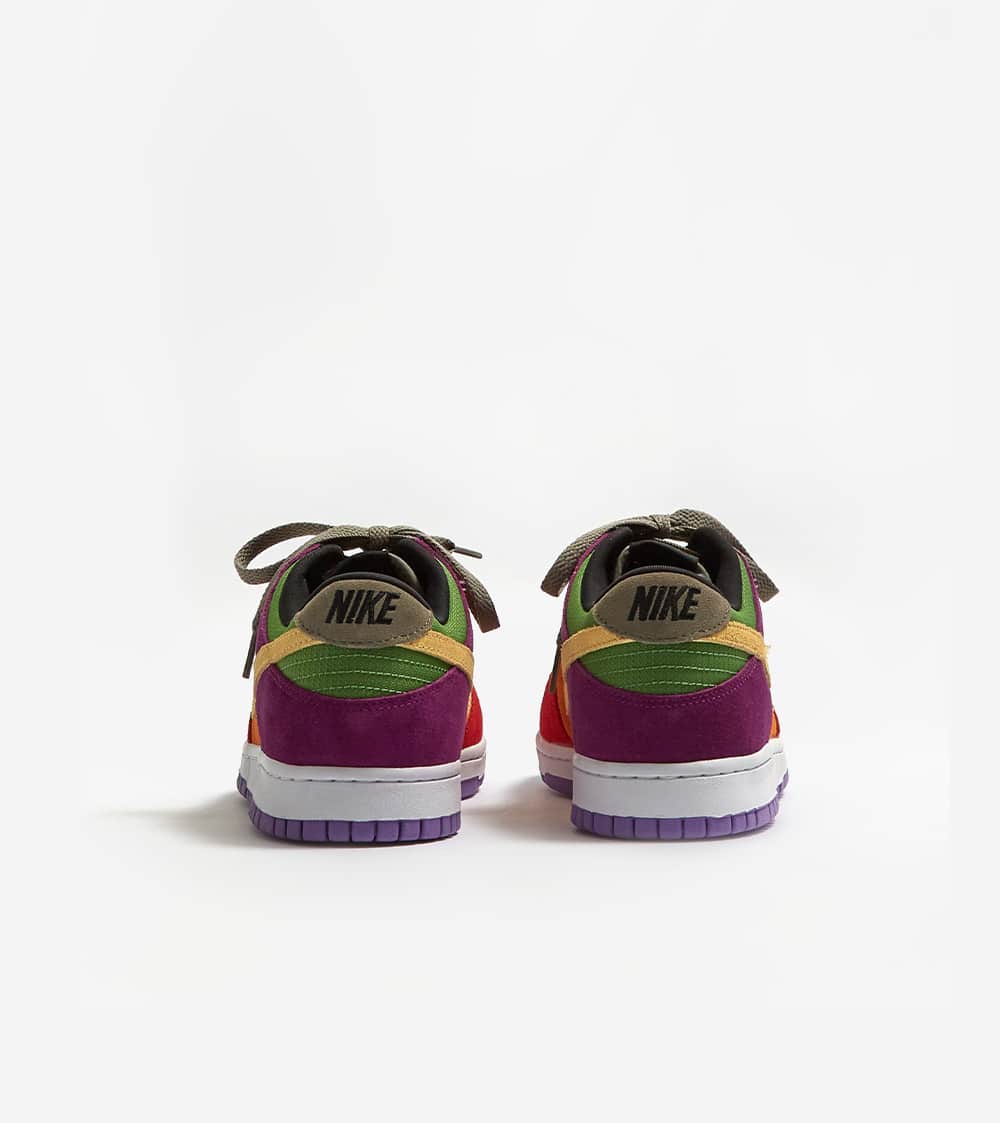 pics by Goodhood