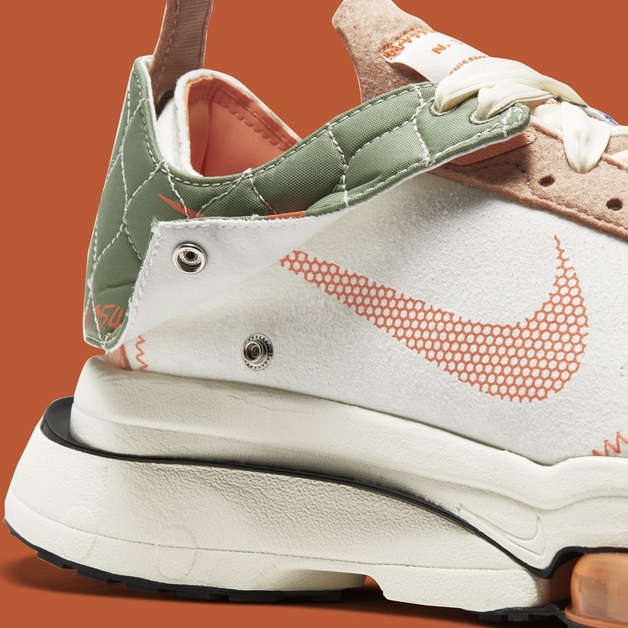 This Nike Air Zoom Type Has Removable Heel Covers
Nike first released the Air Zoom Type in May 2020, and since then, the silhouette has enjoyed a rather low-key life. However, alongside numerous colourways, there are also some impressive versions that have received a lot of attention. Now, the silhouette is making another appearance with new details. Check out the Nike Air Zoom Type "Electro Orange" here.
The latest sneaker from Nike's N.354 line gets a "Sail/Electro Orange/Pale Ivory/Black" colourway. At first glance, the model might seem rather unspectacular, as an ordinary bright upper is adorned with subtle hits. But these are not the only details, as the heels can be fitted with additional heel covers.
At second glance, you'll find press studs at the back. These have been added for the extra elements, because you have two patches with stripes and contrasting colours. You can use them to further modify your sneakers.
Don't Miss the Release of the Nike Air Zoom Type "Electro Orange"
Nike has already released the official images of the Nike Air Zoom Type "Electro Orange", but the release date is still far away. The sneakers are expected in autumn 2021.