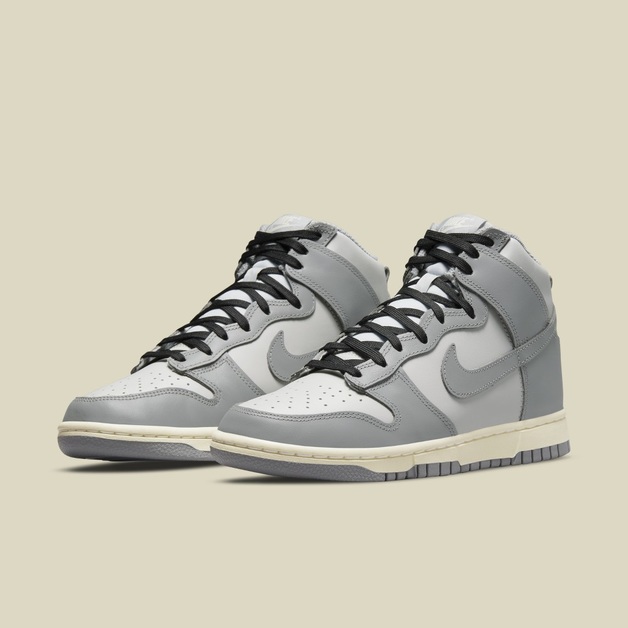 Why the New Nike Dunk High Looks Older
The Nike Dunk High got some fresh colours and new details in 2021. The label may continue to experiment with the silhouette in the future, but now, Nike is turning back the clock for the next iteration. More specifically, the planned Nike Dunk High is getting an aged aesthetic to contribute to the growing trend.
This model is a nod to the Dunks from 1985, with varying shades of grey stacked on the smooth leather, with the base, toebox, and collar receiving the lightest hue. The overlays, Swooshes, and outsoles, on the other hand, contrast with a dark shade of grey.
Also exciting are the laces, which are an added nod to the old styles. They clearly stand out from their surroundings with their black look — a set that was favoured by the sneakerheads of yesteryear. Underfoot are yellowed midsoles that perfectly round off the aged design.
Don't Miss the Release of the New Nike Dunk High
The official images of the new Nike Dunk High have already been released. Furthermore, the sneakers are listed in a few regions. There they will be released on September 7th for about 110€.