Nike Equips the Blazer Mid Vintage '77 with a Black Swoosh
The Nike Blazer is the first basketball sneaker from the brand with the Swoosh. In recent years, it has gained more and more popularity thanks to its retro look and has practically been given a second life. This week, Nike is preparing a very special version. While we've already seen some models with a snakeskin pattern or vivid colorway, let's take a look at yet another version.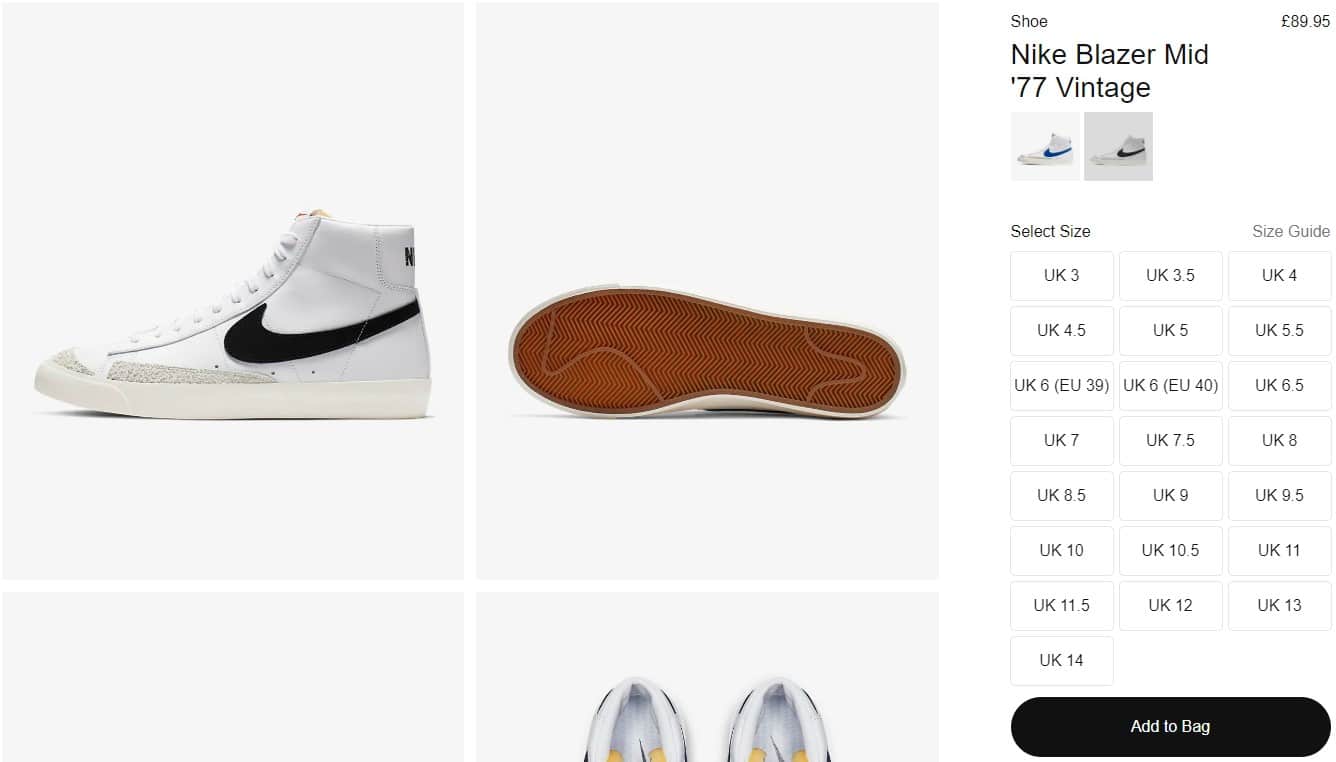 The Nike Blazer Mid Vintage '77 has found its way back into the sneaker community. Thanks to special designers like Virgil Abloh, the '77 has received a deconstructed off-white look. Since then, Nike has added several new iterations of this classic silhouette to the whole agenda.
The Mid Vintage is a classic that shouldn't be missing on any shoe shelf. Its simple look goes well with any outfit and no doubt always looks good. The white/black style is seen in the white base and black accents. Suede inserts in the front area enhance the style of thr sneakers further, while a black Swoosh shoots over the side panels.
At Nike, you can get this retro sneaker for £89.95. We think that the price for the Nike Blazer Mid '77 Vintage is official set.