The Nike SB Dunk High "420" Changes the Colours of the "Skunk 420"
Update 17.04.2020
Nike has just uploaded the official pictures of the Nike SB Dunk High "420". The estimated drop is supposed to be on April 20th.
This issue also has a pocket behind the tongue and an updated skunk graphic on the insoles. We will stay tuned for more information about the drop, so we can inform you in time.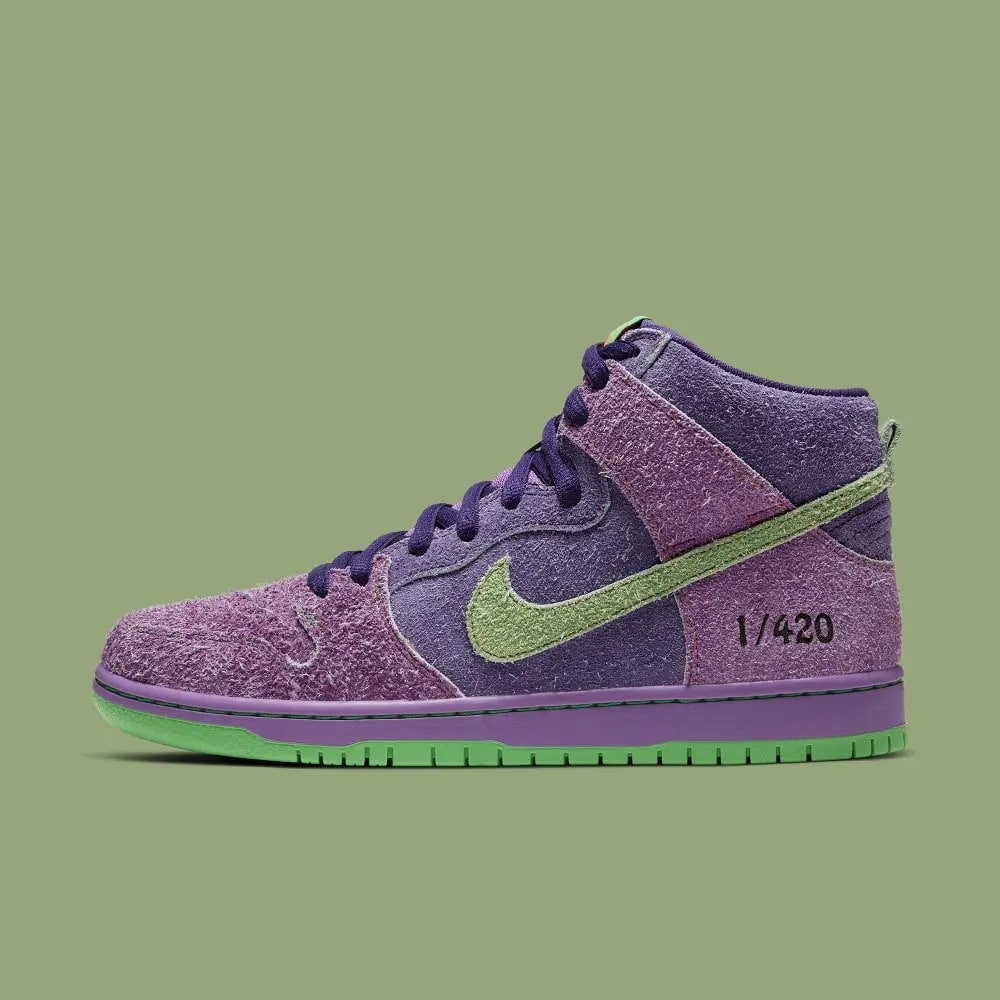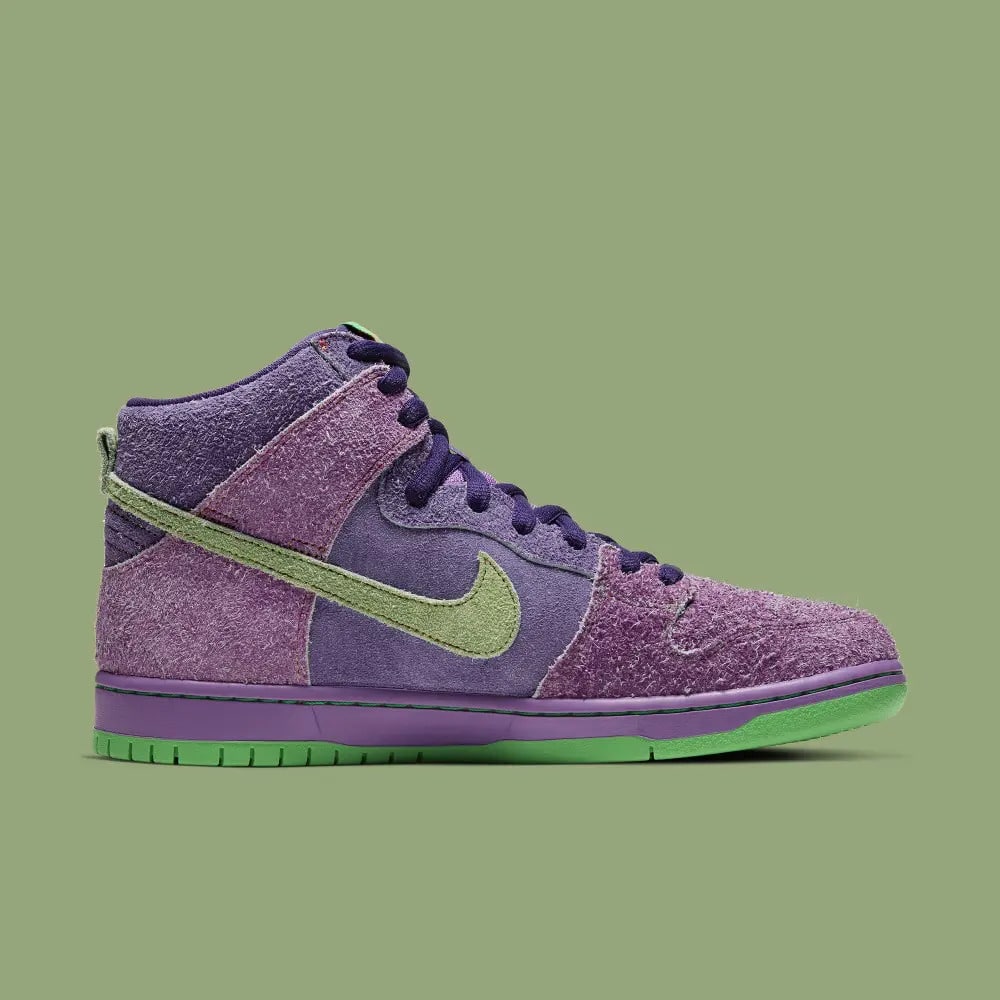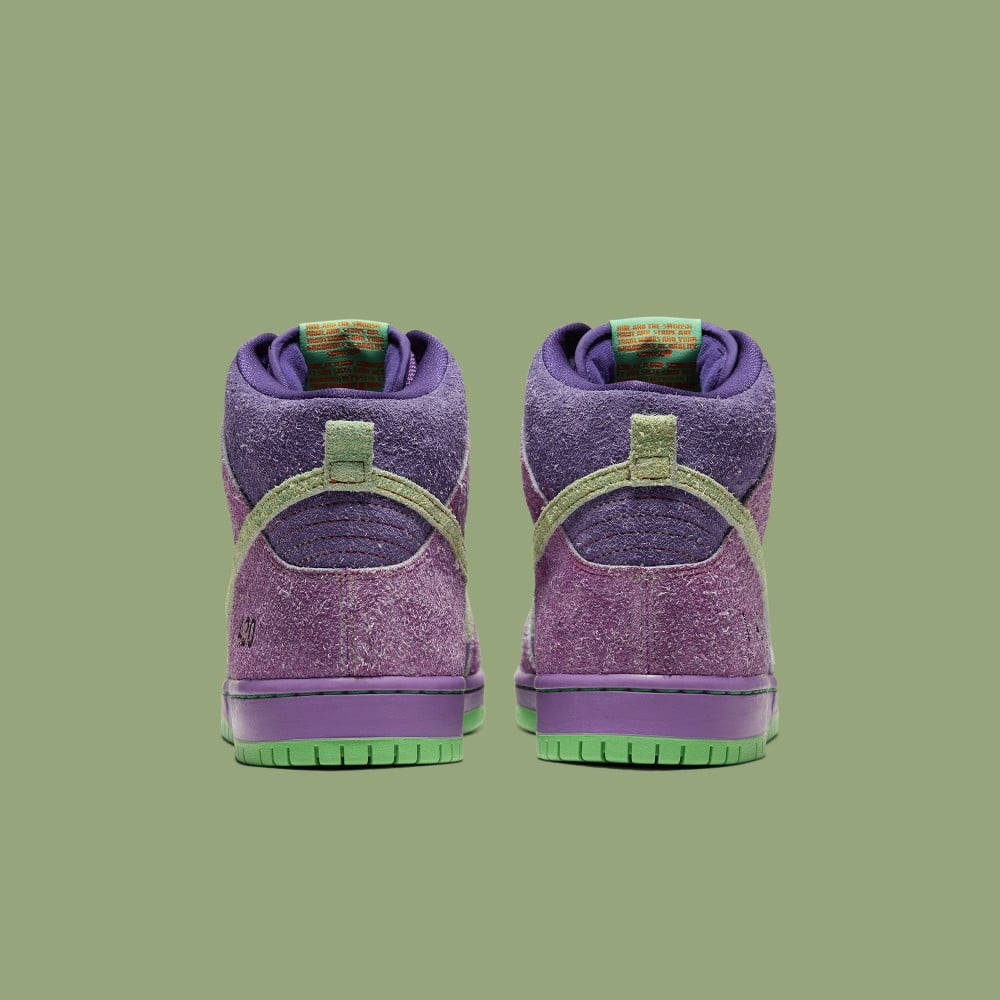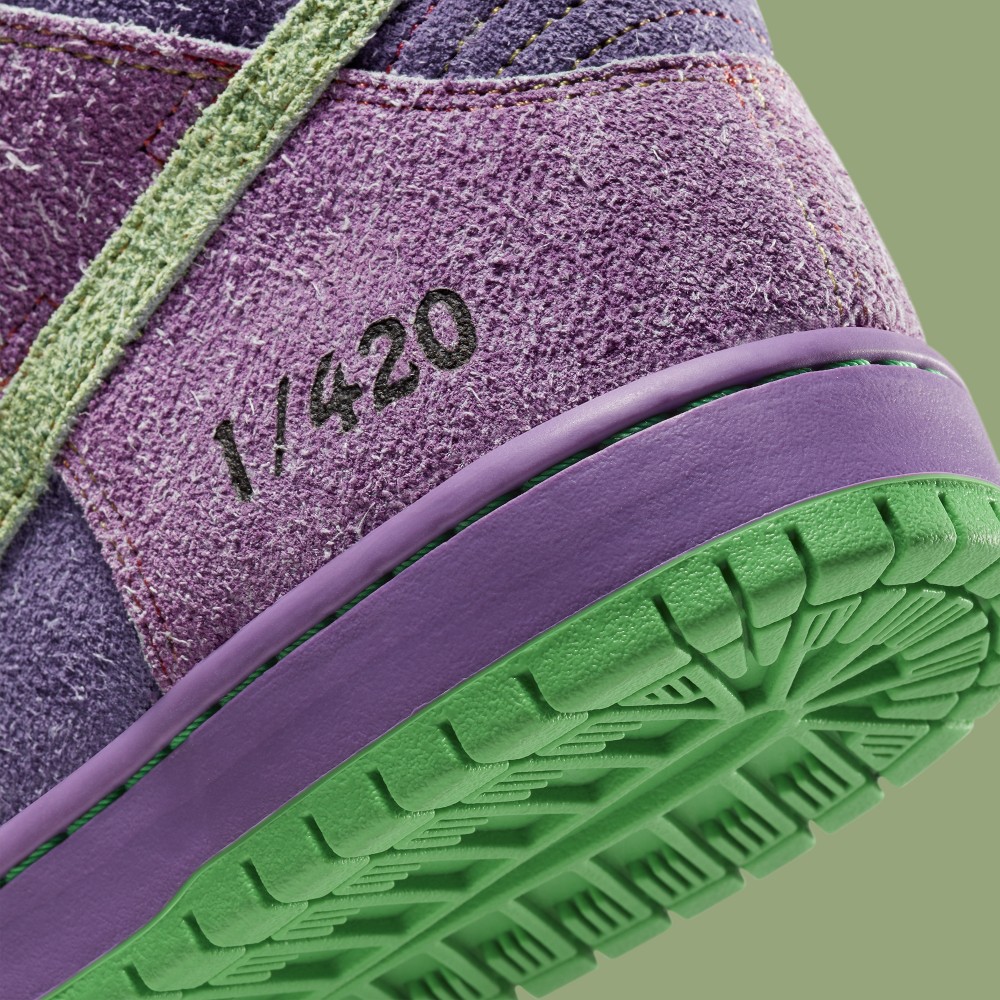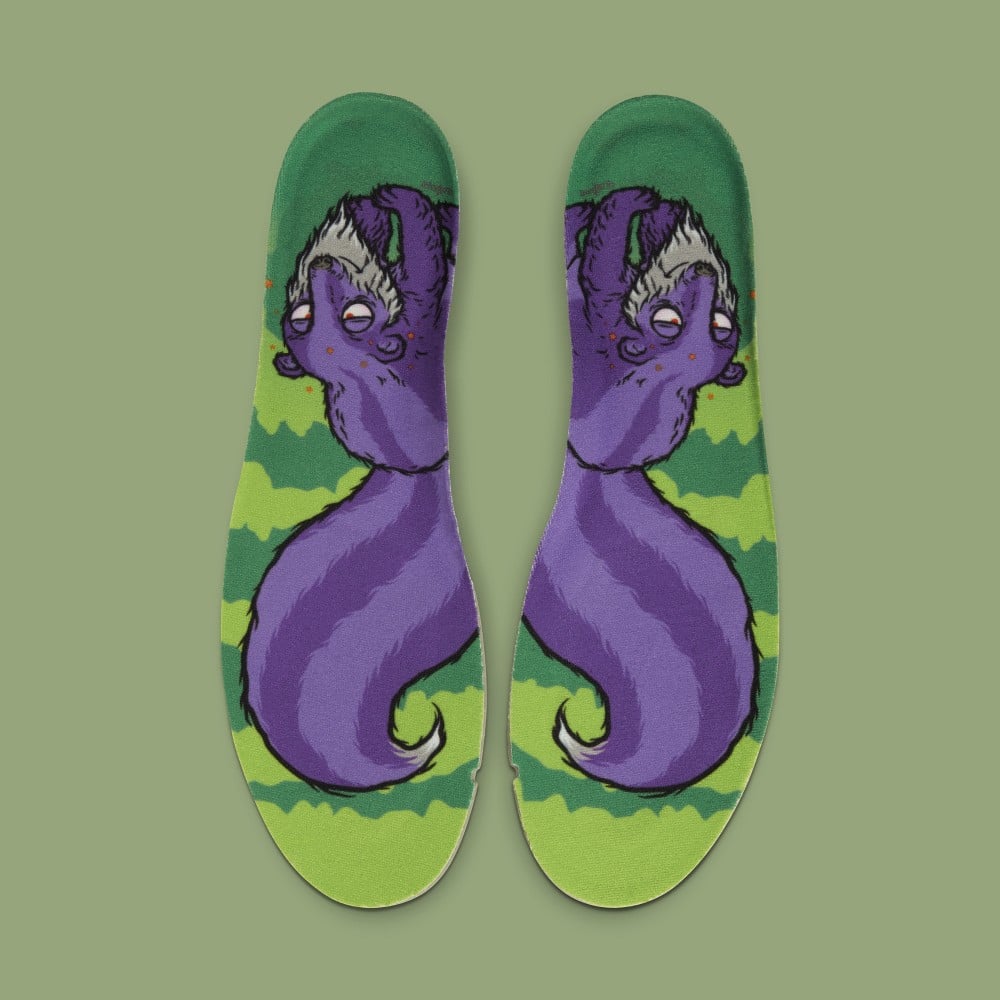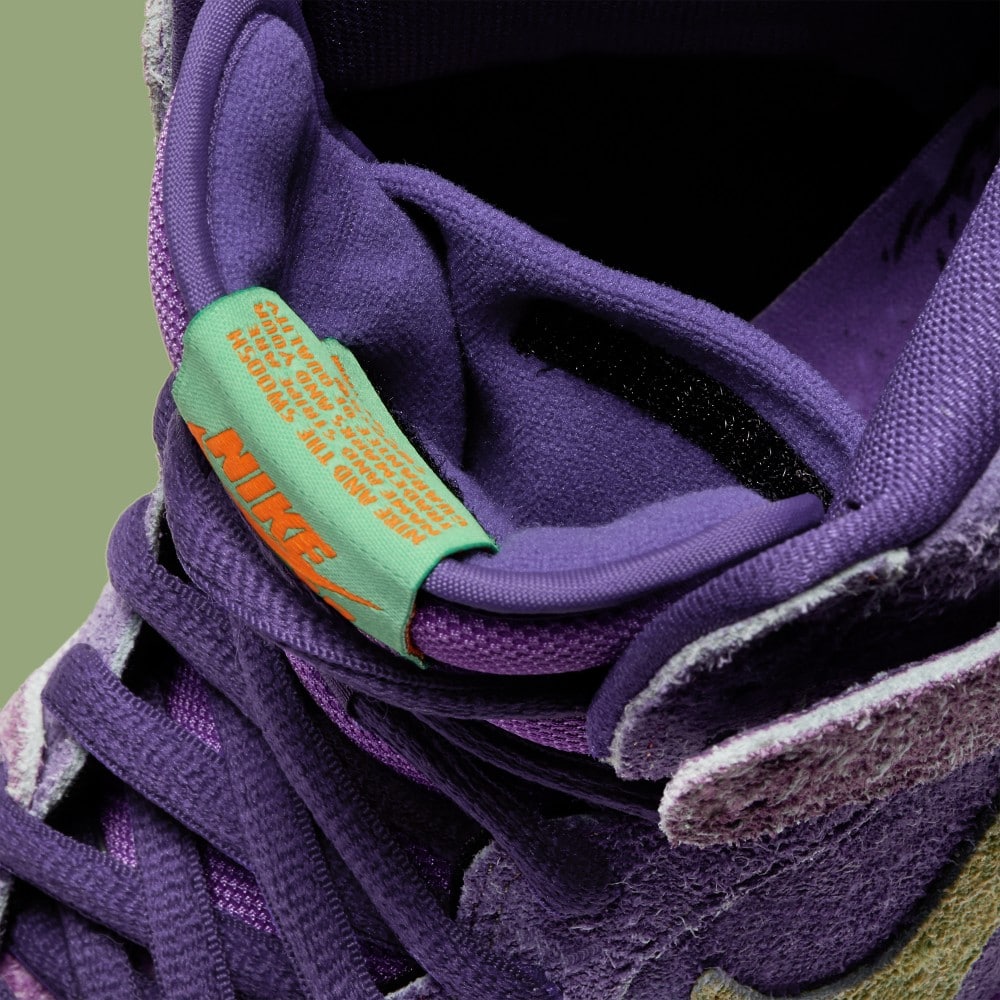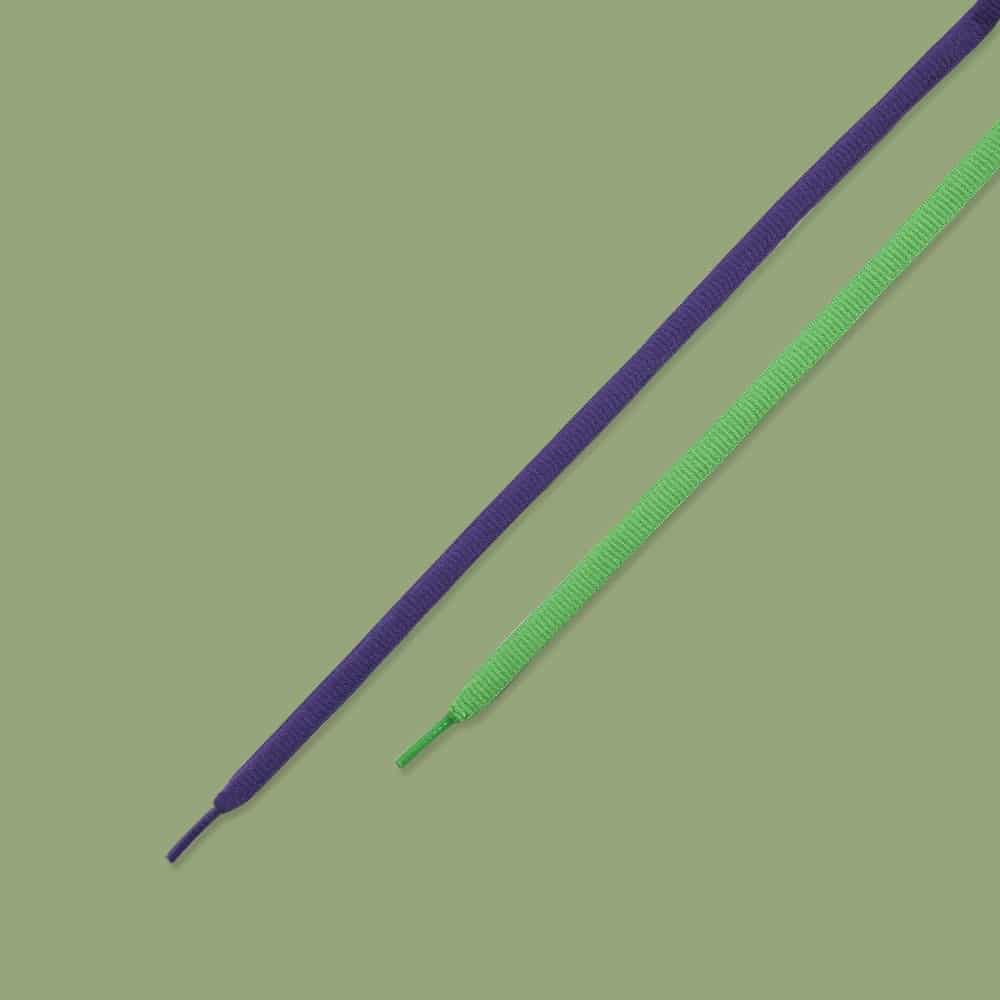 Original article 16.04.2020
420 (four twenty) may be a very familiar term to some people. The secret code has in fact no real meaning or sense. But, in the stoner scene, it is used as an umbrella term for the consumption of drugs. Whether someone lights a joint, grows a plant or bakes cannabis cookies, all this is 420. Of course, the big community has also applied the famous code to a date. On the 20th of April (4-20 in the USA), there is a big celebration. Even marijuana-related events take place on this day.
That the code 420 will one day be used in the sneaker world is probably no secret. Nike released a unique Nike SB Dunk High "Skunk 420" on April 20th 2010, which is still a Grail to this day. Now, Beaverton puts the sneaker on the table one more time and turns the colourway around.
The Nike SB Dunk High "420" is equipped with a solid amount of suede. The colours, on the other hand, are simply changed. Green turns to purple and purple turns to green. Also, it is assumed that only 420 pairs will appear. This is because the rear heel will be given an edition number.
Don't Miss the Release of the Nike SB Dunk High "420"
The colourway and the details are simply ingenious. Most people will probably rock the sneakers. There is no confirmed release date yet, but a drop on April 20th is expected.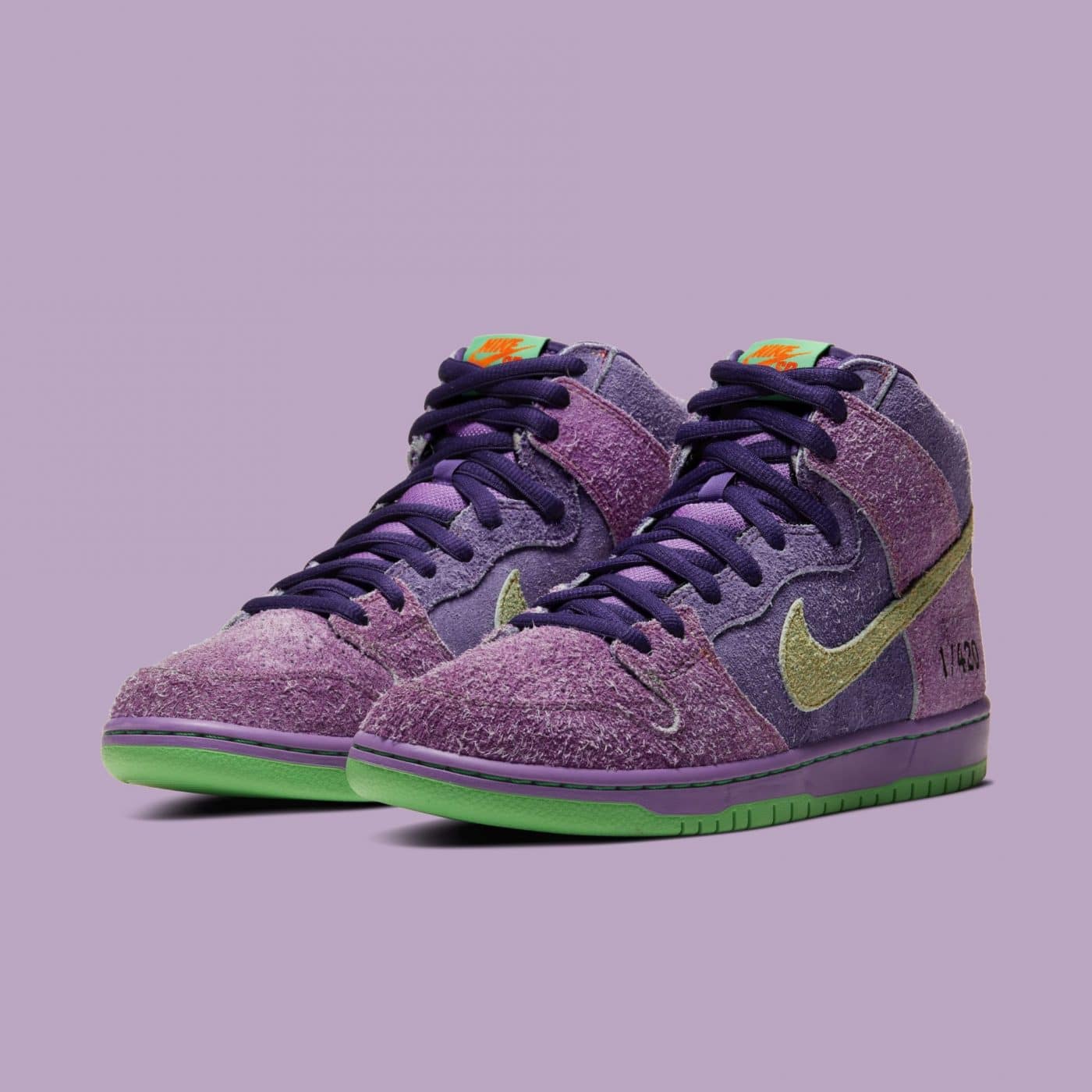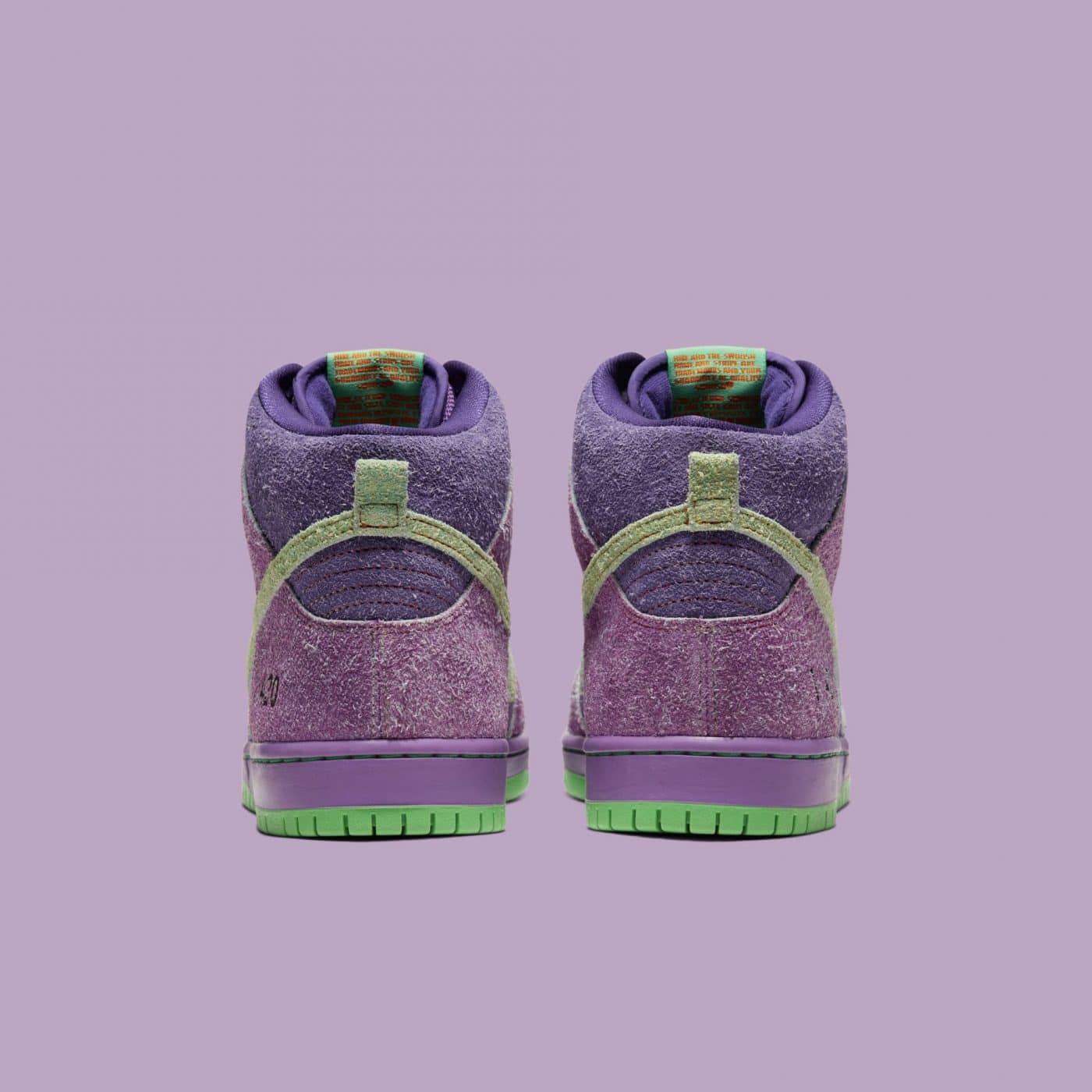 pics by @J23app