Comme des Garçons and Nike Have Released a Second Waffle Racer
We just find that hard to believe. The major sporting goods manufacturers are knocking out one sneaker after another. In fact, Nike has even released another collaborative Waffle Racer with Comme des Garçons on the side.
The retro trend is definitely here. Many old sneakers are being reissued and reworked. Rei Kawakubo from CDG takes out her old Waffle Racer from 2017 and gives the edition a whole new look. The designer doesn't go far in terms of colour. The colour scheme of the new version remains black. But, the new materials are immediately recognizable. The old nylon aesthetic is replaced by a modern and soft suede.
But, this is not the only update. You won't find the leather Swoosh on the Comme des Garçons x Nike Waffle Racer 2. Instead, a denim Swoosh is used. The seams are also frayed and have a slight deconstructed style. Additionally, the Nike logo on the tongue is modern and not old-fashioned. Only the white CDG print on the heel remains unchanged.
Release Info on the Comme des Garçons x Nike Waffle Racer 2
The sneakers have been released in-store today at Comme des Garçons London. A much bigger release was probably not targeted yet.
Here, you can find the new pictures of the Nike LeBron 7 "Fairfax".
Get the free Grailify app and never miss sneaker any more releases, restocks, or news ever again. We will send you the most important news every day directly on your mobile phone. That way, you always stay up-to-date in the sneaker game!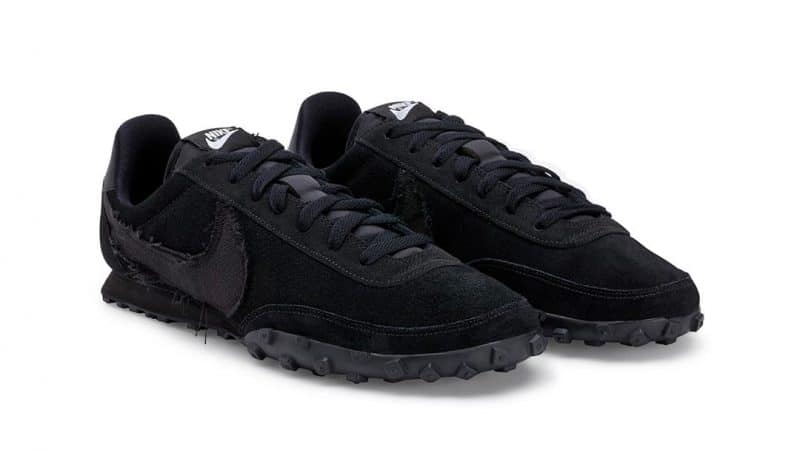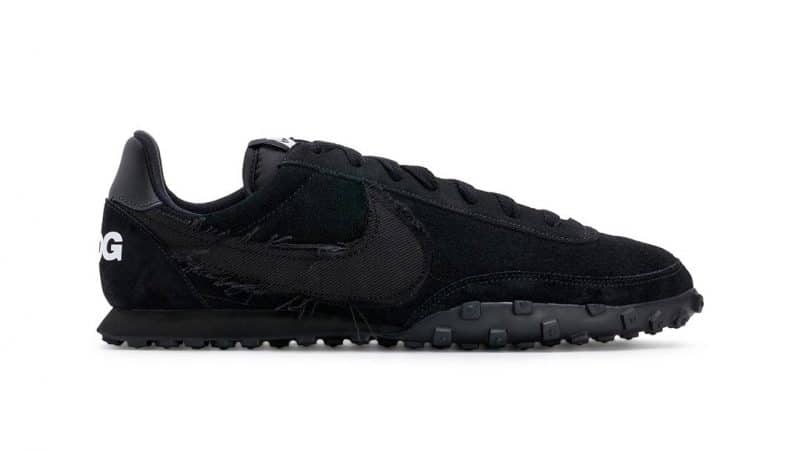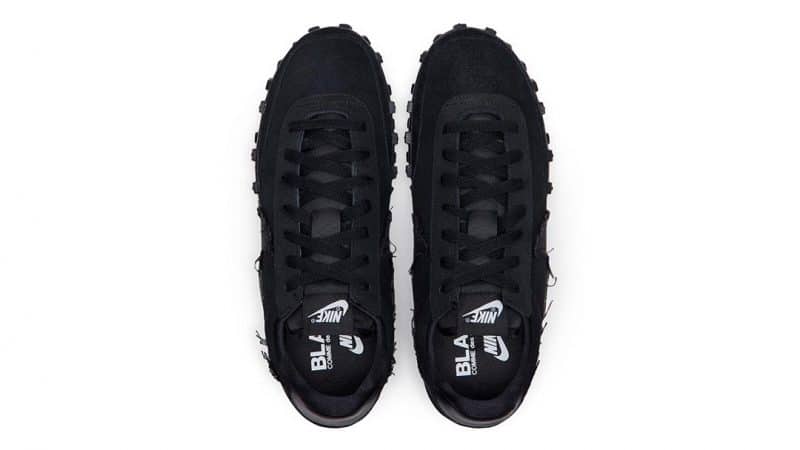 pics by Dover Street Market