Hearts in StrangeLove x Nike SB Dunk Low
Update 05.02.2020
StrangeLove x Nike SB Dunk Low Pro QS
This weekend, the StrangeLove x Nike SB Dunk Low Pro QS drops at Nike. If you want to increase your chances of getting a W, you should take a look at our release calendar. We have summarized the Raffles for you and updated them in the Retailer List.
The release of the StrangeLove x Nike SB Dunk Low Pro QS at Nike is on February 8th at 08:00 am. Don't miss the release and get our Grailify app. We will inform you immediately.
StrangeLove x Nike SB Dunk Low Pro QS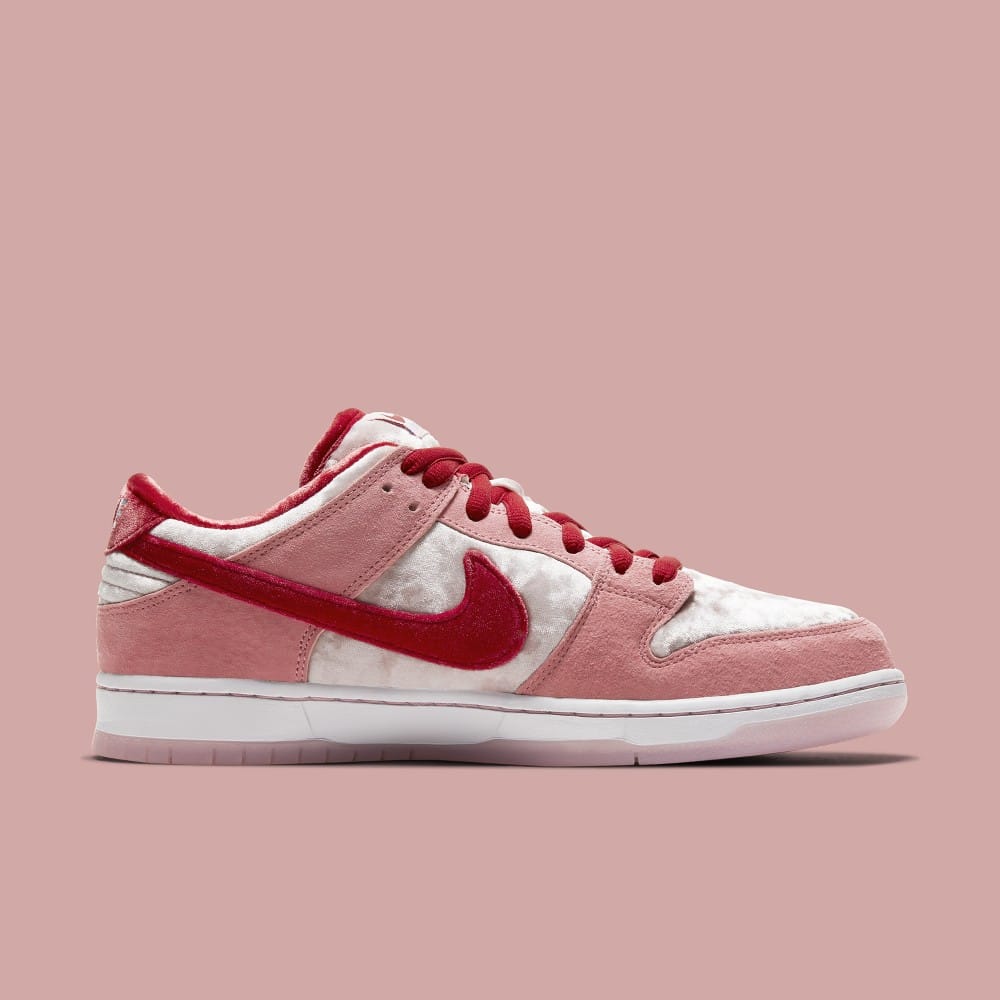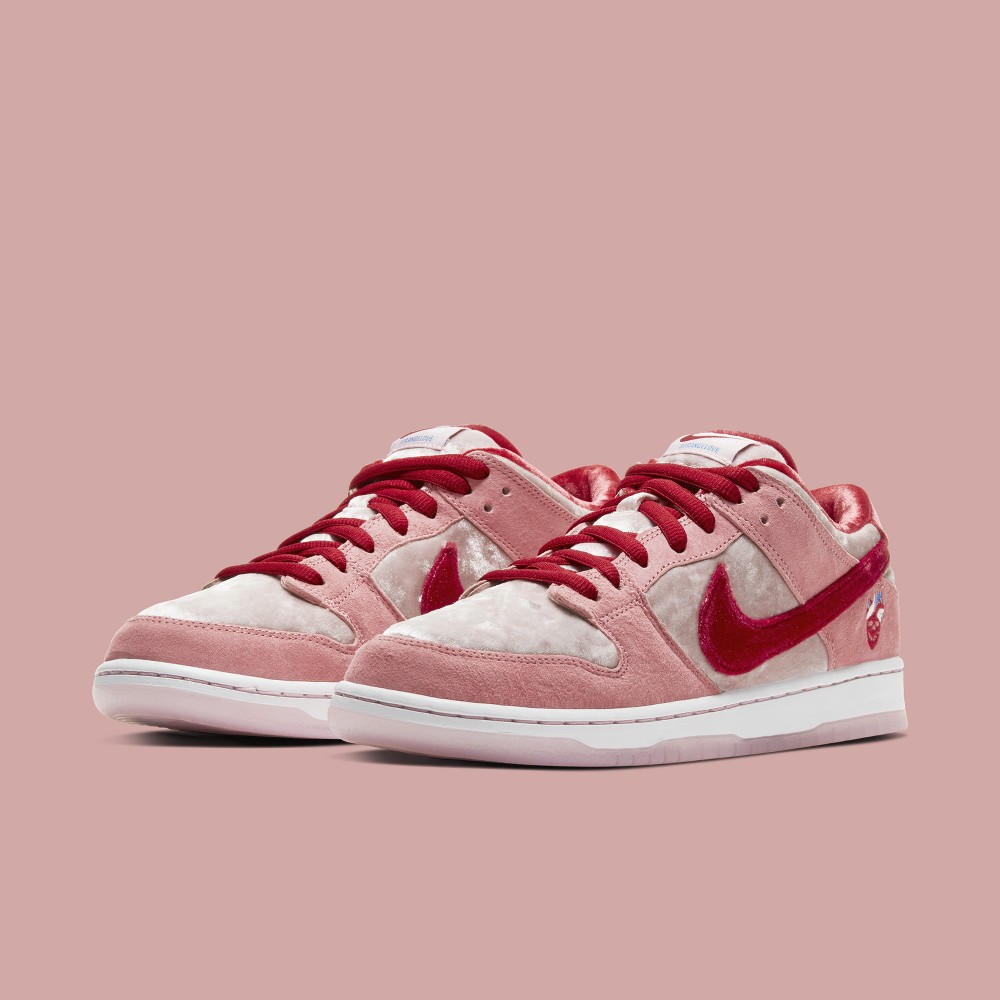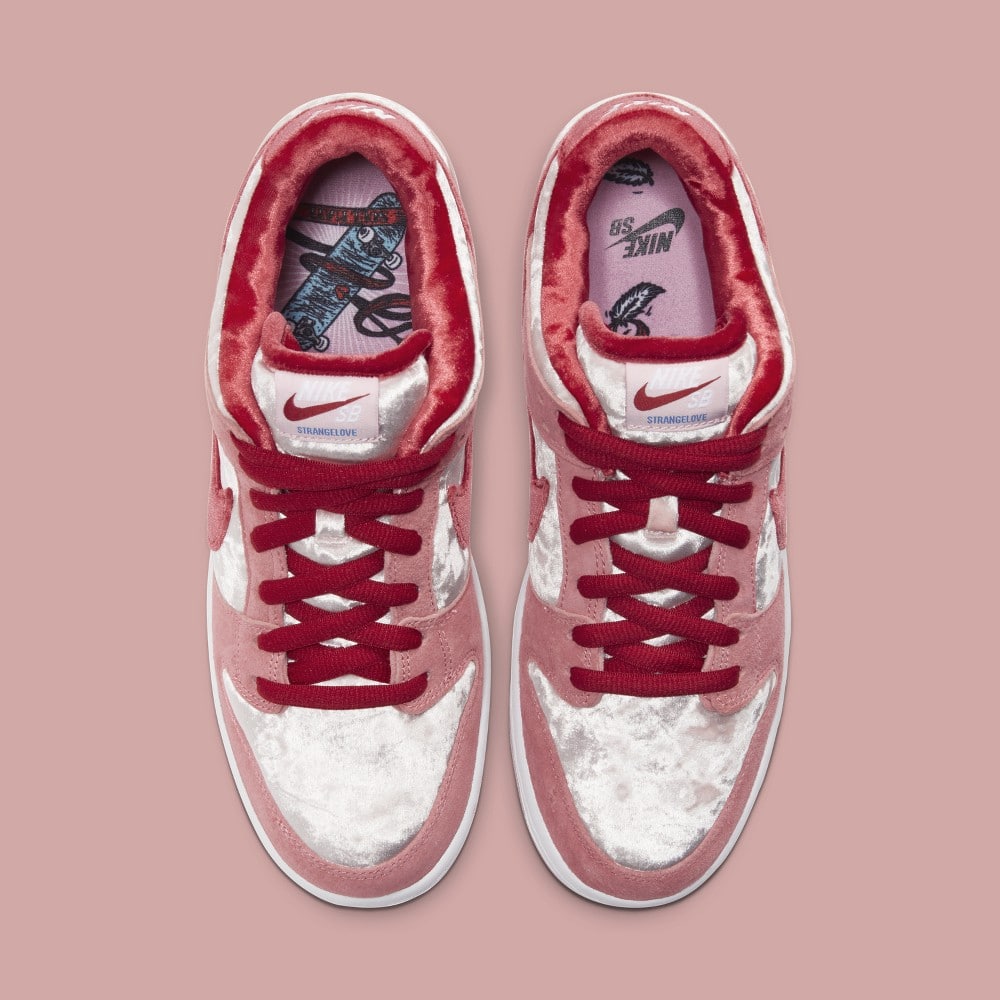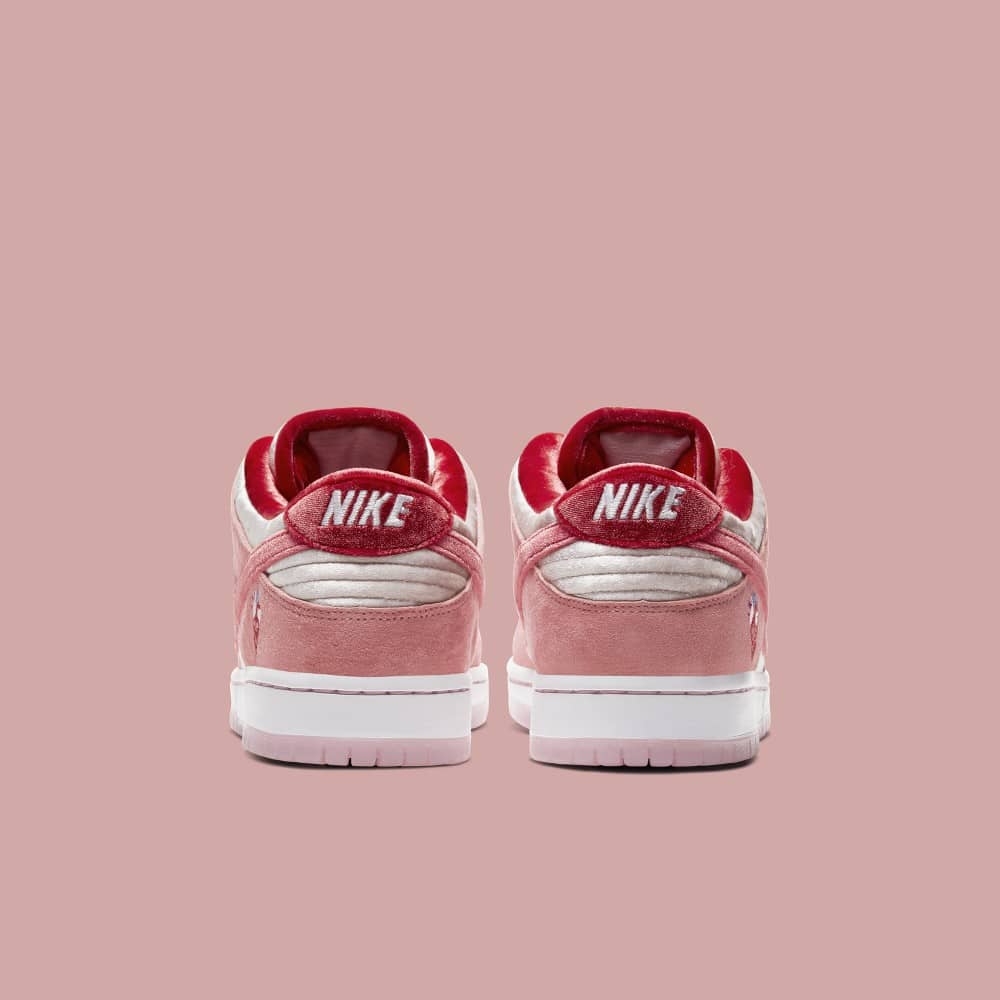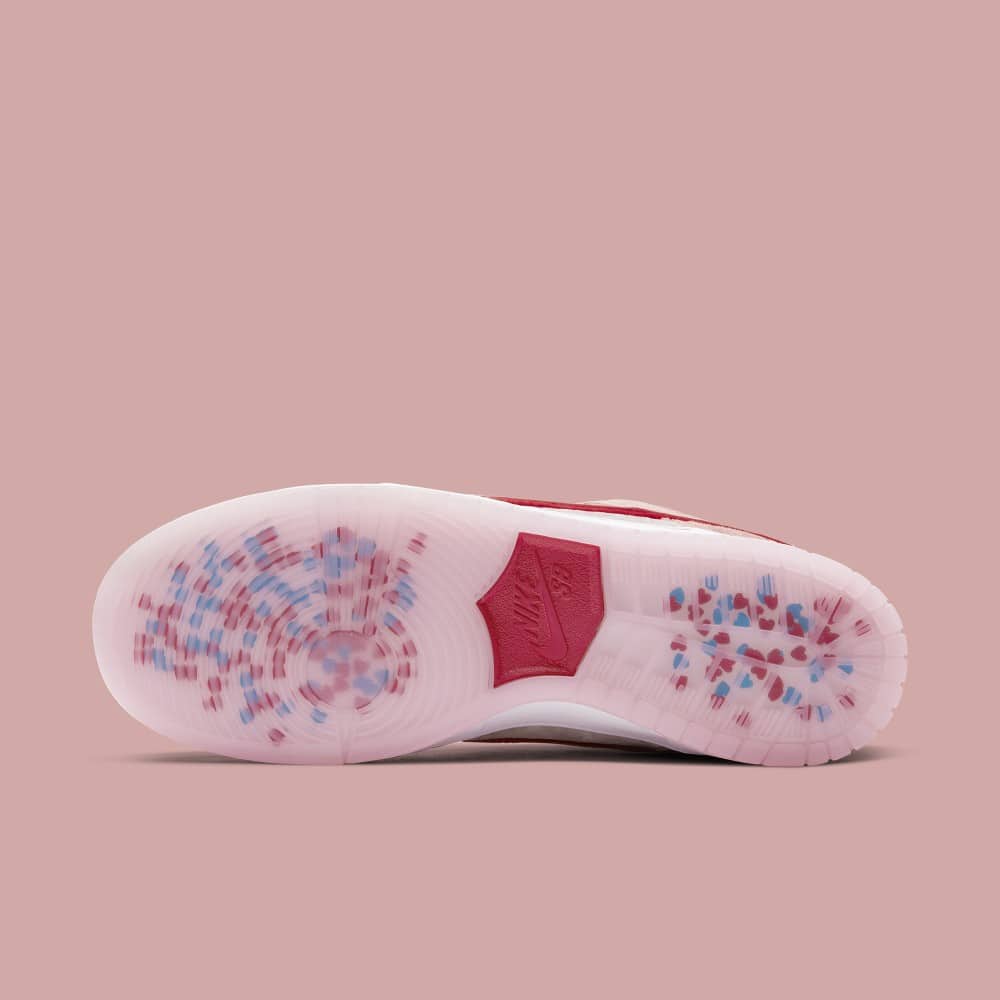 Update 29.01.2020
The unique Valentine's Day version of the Nike SB and StrangeLove finally has a release date. The StrangeLove x Nike SB Dunk Low is a model that recreates Sean Cliver's lifelong love of skateboarding.
The loving inspiration with which the sneakers are made is also featured on the shoe box of the StrangeLove. The skateboarder was actually inspired by the boxes and cards for Valentine's Day from his primary school days and used that idea to design the packaging.
The StrangeLove x Nike SB Dunk Low will be released on February 1st at the StrangeLove store. On February 7th, the sneakers will then be available at selected skate shops. We assume that they won't be dropping here.
https://www.instagram.com/p/B7ynCncFxeL/?utm_source=ig_embed&utm_campaign=loading
Original article 21.01.2020
This year, skateboard brand StrangeLove will be creating its own Dunk Low with Nike SB and adding its personal touch. And, this model is just perfect for Valentine's Day. But, probably not only male skateboarders will reach for the sneakers, but also some of the ladies as well.
The colours and material of the new StrangeLove x Nike SB Dunk Low are in part, very feminine. The biggest coloured portions are done in light pink and pink. Only slight red accents stand out from the overall feminine style. But, the material is really rather heavy. A plush base and soft overlays characterize the collaboration of StrangeLove and Nike SB.
The StrangeLove branding also emphasizes the said collaboration on the tongue, ankle, and insole, while a white midsole and a lavender outsole complete the entire design.
The StrangeLove x Nike SB Dunk Low could drop very soon.
Sources believe that the pair is in fact a Valentine's Day special. So, it could very well be that the sneakers will appear in the next few days.
Get the free Grailify app and never miss sneaker any more releases, restocks, or news ever again. We will send you the most important news every day directly on your mobile phone. That way, you always stay up-to-date in the sneaker game!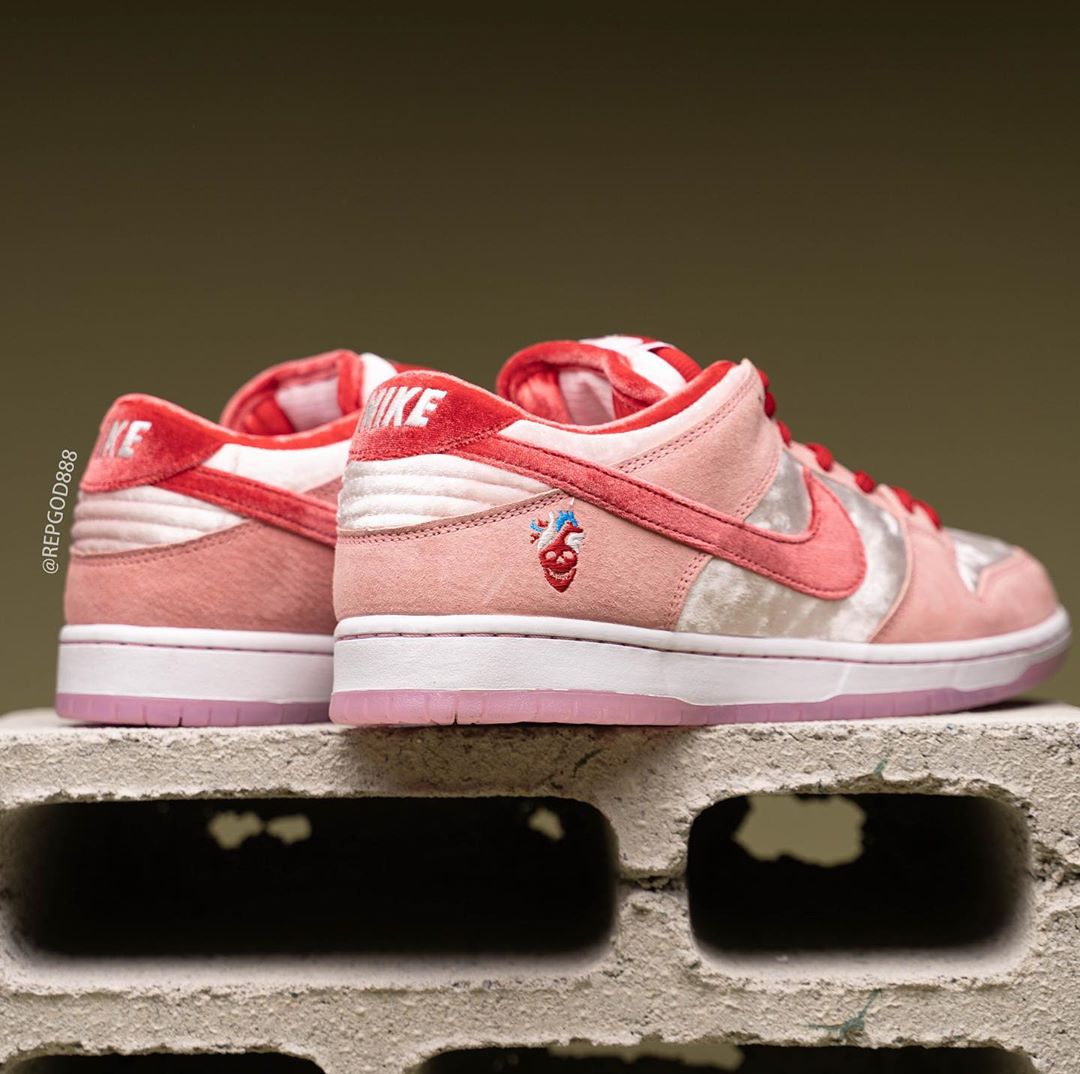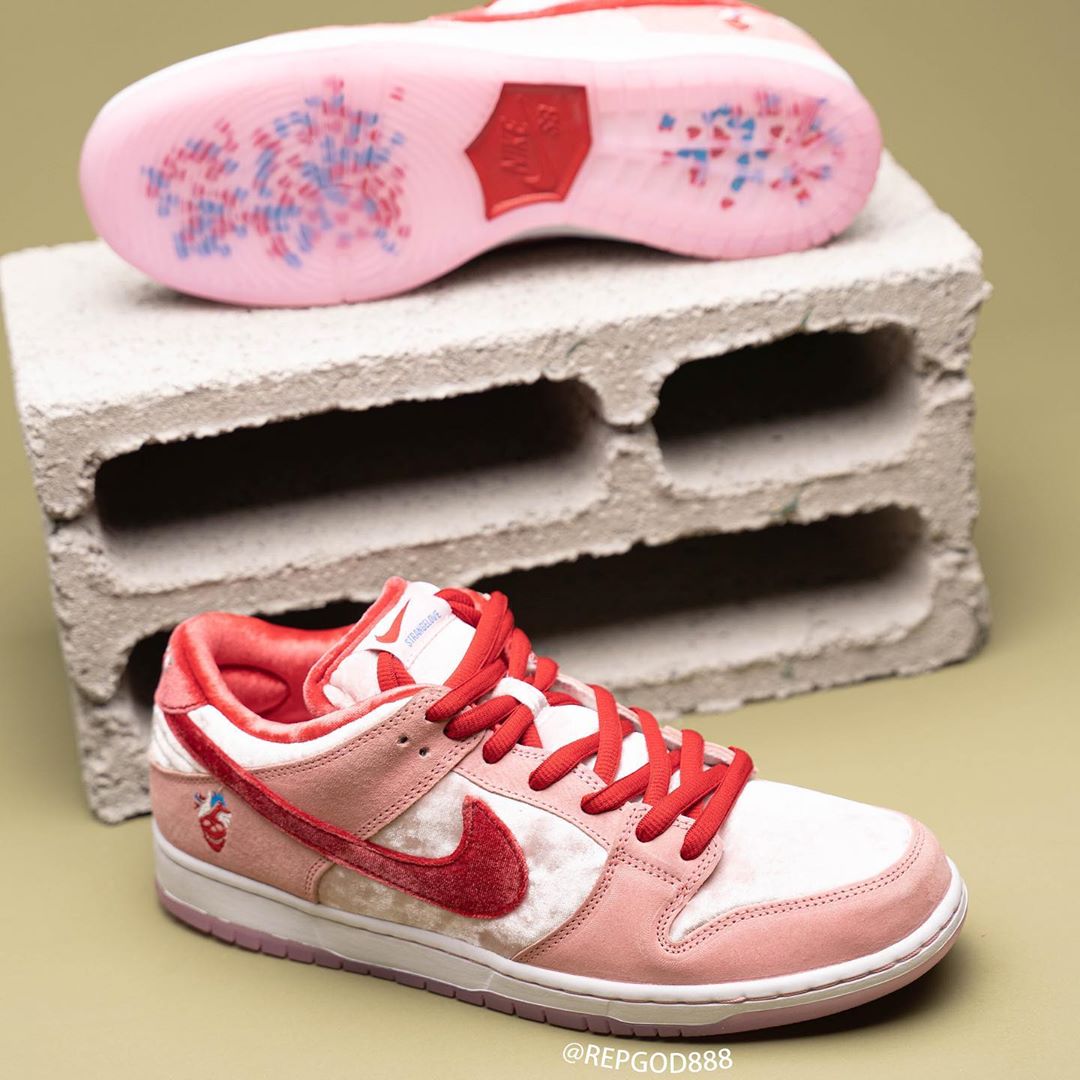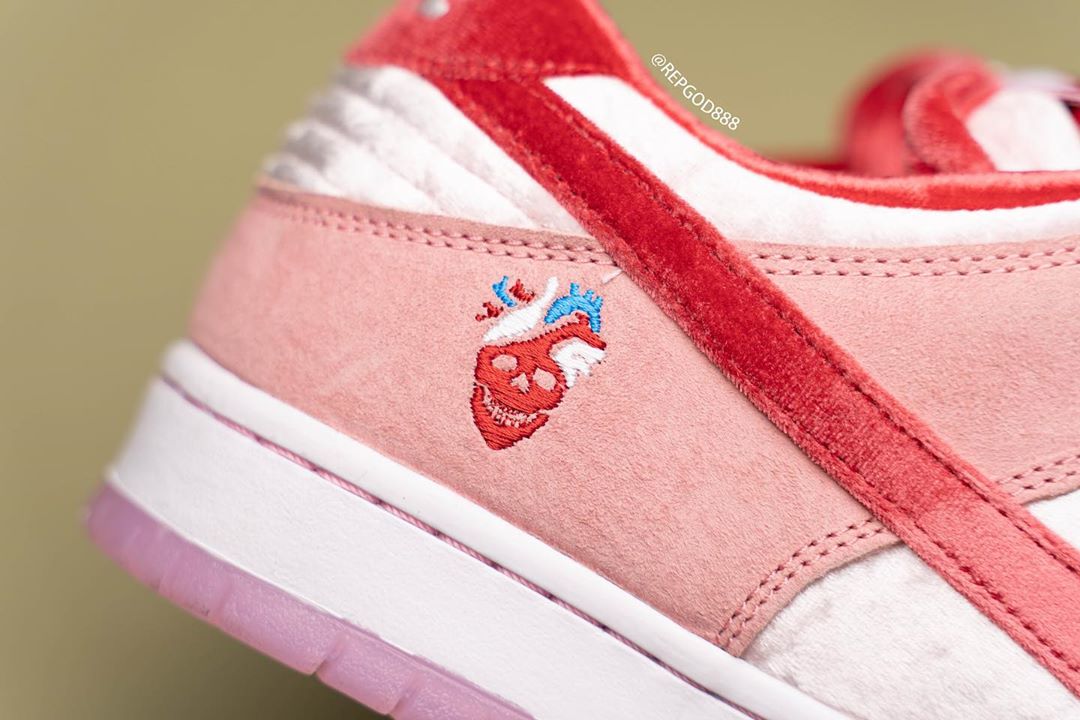 pics by @repgod888