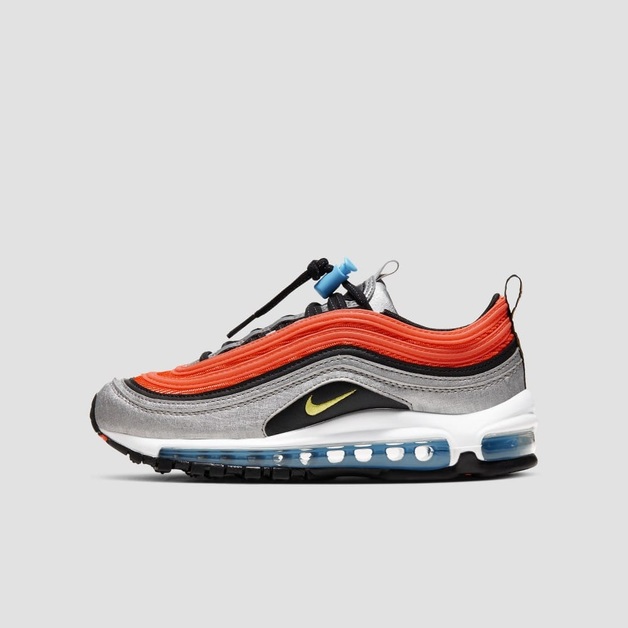 The Nike Air Max 97 "Sky Nike" Is Released As a Kids Exclusive
In just a few days, the Nike Air Max 97 "Sky Nike" will be released for kids. We took a closer look at the official pictures of the new colourway and summarized the details here.
It's a pity that these sneakers will only be released for kids. The colours as well as the single details make a perfect total package and some adults would probably like to wear the sneakers as well. The middle part of the "Sky Nike" probably stands out the most. The metallic elements remind us a bit of the debut of the first model from more than 20 years ago.
The shiny effect is underneath the orange arrangement, which is supposedly inspired by the sun. There are also other contrasting colours, such as the yellow Swooshes on the sides, the light blue lace locks and a black and white sole.
Details On the Nike Air Max 97 GS "Sky Nike"
On June 20th, the sneakers will be released by Nike US and selected retailers in the USA. In the UK, a purchase will probably only be possible via reseller platforms such as StockX or KLEKT.