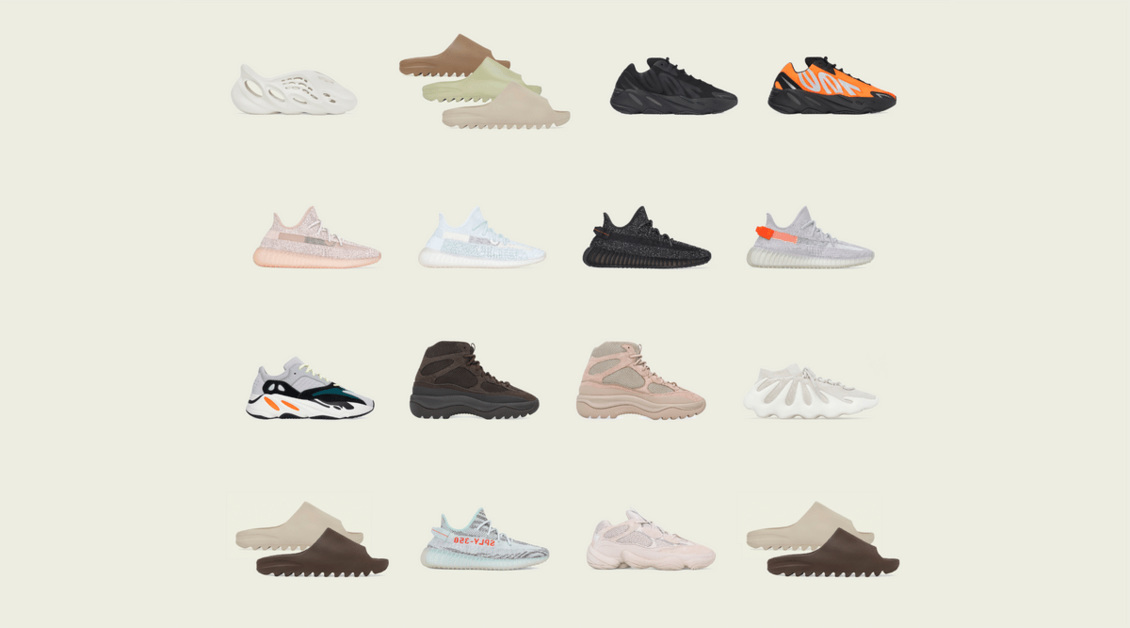 adidas Yeezy Restock 2021
We all remember when Kanye West partnered with adidas in 2013 and set a goal for himself to make the popular adidas Yeezy accessible to everyone. It feels like we're still a long way off, but with the new plan for 2021, the designer and rapper could be a big step closer to that goal.
Rumour has it that a total of 20 adidas Yeezy restocks are expected in 2021, with both the comfortable slides and the coveted 350 V2 being restocked. It is unclear whether every single version will really come back, or only a number of it.
Should the leaks actually come true, then we can expect the first restock with the adidas Yeezy Foam RNNR "Sand" as early as May 29th. The restock series will continue a few weeks later. On June 21st, three adidas Yeezy Slides in the colourways "Pure", "Core", and "Resin" will drop.
In August, two adidas Yeezy 700 MNVNs in the colours "Triple Black" and "Orange" could be waiting for us. In addition, a total of four adidas Yeezy Boost 350 V2s will join the restock party in the colourways "Tail Light", "Black Static RF", "Cloud White RF", and "Synth RF". If you haven't had enough by then, you could take a look at the adidas Yeezy Boost 700 OG "Wave Runner", which could also be released in August.
September gets similarly wild with two adidas Yeezy Desert Boots in "Oil" and "Rock" colours. It is also believed that the new adidas Yeezy 450 OG "Cloud White" will return, as well as two adidas Yeezy Slides in "Soot" and "Pure".
Furthermore, things will reportedly end slowly in November with a total of two great restocks. Ye and adidas are expected to drop the popular adidas Yeezy 500 "Blush" and the adidas Yeezy Boost 350 V2 "Blue Tint".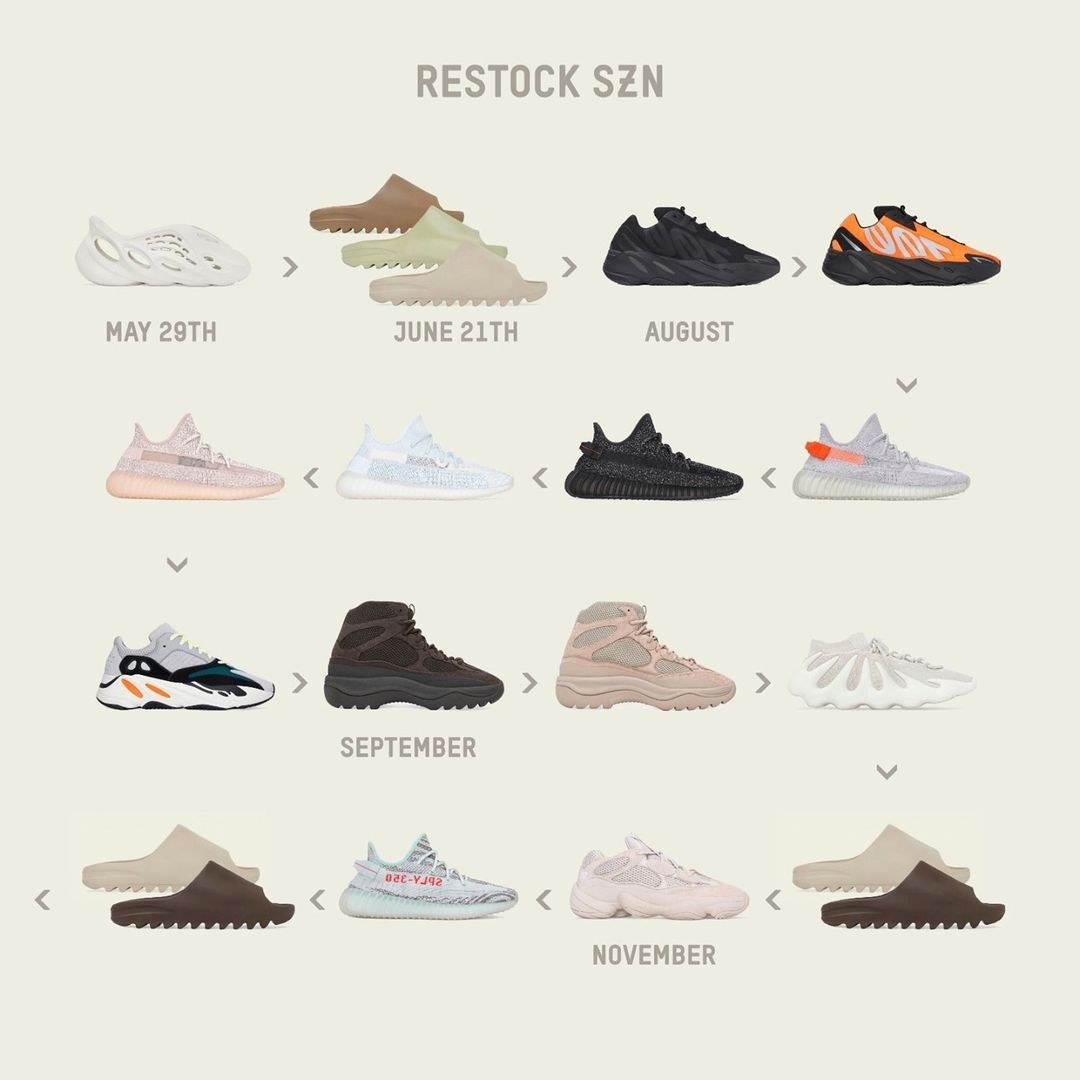 pic by @yeezymafia