Yeezy 500
Here you'll find all Yeezy 500 releases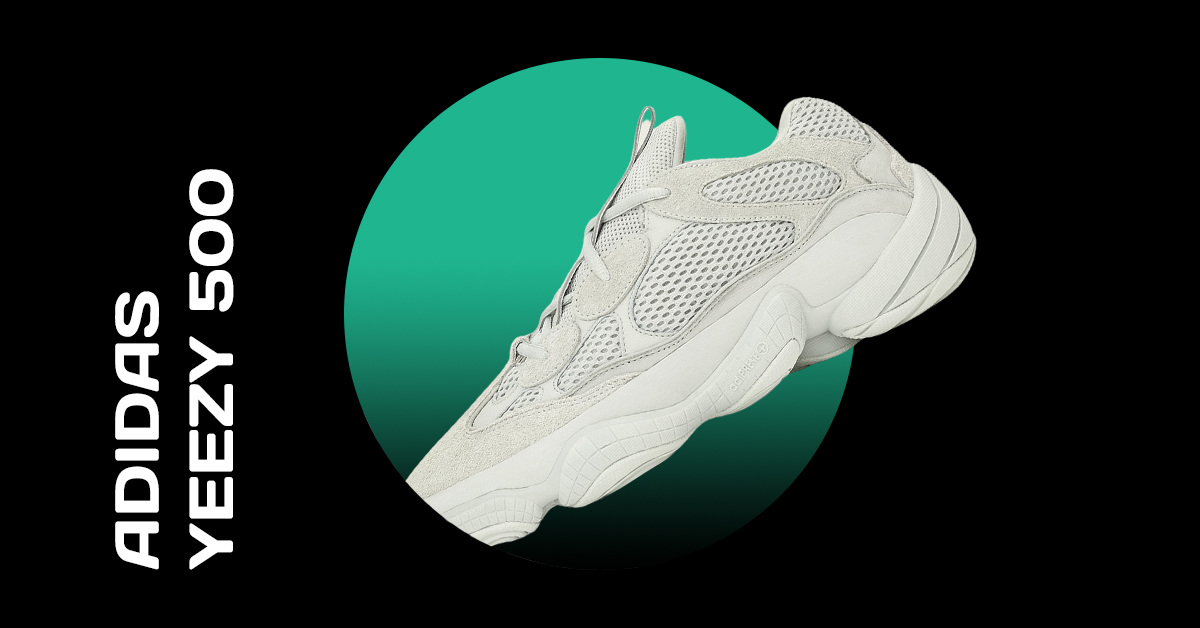 Some may not know this, but Kanye actually worked with Nike years ago. That's right! The very first Yeezy in fact came from Beaverton and was called Nike Air Yeezy 1 and it took a long time for Kanye West to move to the Herzogenaurach-based brand adidas. But even with the world-renowned brand with the Three Stripes, the line hasn't quite lost its hype. Almost every month, a new colourway is dropping to revive the Yeezy line. The fan community behind the Yeezy is also as strong as ever, so that no release stays online for too long. Shortly after a release, the sneakers are literally torn from the shelves, because simply everyone wants a highly-coveted Yeezy.


What makes an adidas Yeezy 500?
Fans know very well that the adidas Yeezy 500 is the only Yeezy from the entire line that is not allowed to carry the Boost title. That's because the Yeezy 500 is equipped with adiPRENE+ — An EVA sole unit that is built into the forefoot and helps absorb shock. This is why adidas focuses on a dynamic and reactive walking experience. The other Yeezys, on the other hand, do have a Boost sole, which naturally sets them apart from the adidas Yeezy 500.


But that doesn't mean much, because many people have different opinions. Some prefer a Boost sole, while others prefer adiPRENE or adiPRENE+. However, we suspect that the majority of the sneaker community indeed prefers a Boost sole. The comfort and cushioning are simply remarkable.


Which versions are available?
Like the other lines, this Yeezy range is not only filled by a single silhouette. The designer and the sportswear manufacturer recently introduced the second adidas Yeezy 500. But this time, it comes in the form of a high sneaker. The adidas Yeezy 500 High "Slate" came out in December 2019 and had a rather difficult start, although both the structure and dynamic are not that far from the OG. In fact, the sneaker has the same voluminous sole and an upper made of two materials.


The classic adidas Yeezy 500 is more popular. Its releases could actually be compared to the other Yeezys. As soon as the sneakers are in the stores or online, the sneakerheads are immediately ready. But even with this silhouette, adidas and Kanye still like to experiment, because the last Yeezy 500 had some updates to offer.


Until recently, the Yeezys were available in leather or suede, combined with a light and breathable mesh. The latest Yeezy 500, the adidas Yeezy 500 "Stone", had neoprene inserts instead of mesh. This made the sneakers look even a lot bulkier. Apparently, this update wasn't a bad feature, as these Yeezys sold out after a very short time.


Read more