Exclusive Pre-Sale at adidas: Shop the Z.N.E. Collection Now
The new Z.N.E. Sportswear collection from adidas features the use of the most innovative materials such as AEROREADY technology and Four-Way Stretch and promises the highest wearing comfort. The design of the hoodies, track pants, tees and shorts is minimalistic and free from distractions. It has just been freshly released and is presented by Jenna Ortega, Hoyeon, Alessia Russo, Anthony Edwards and Melanie Leupolz.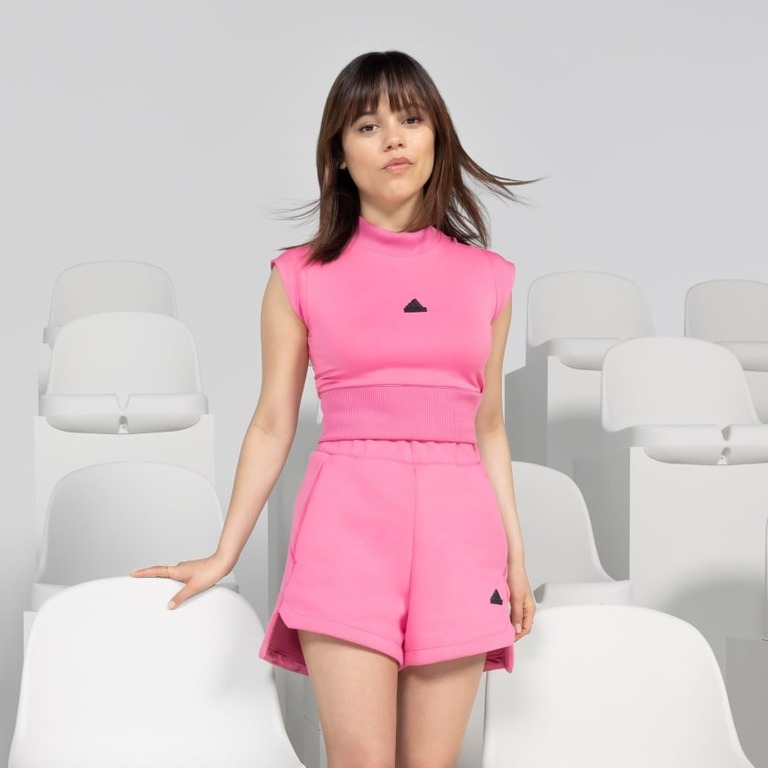 "I grew up playing soccer, as did my whole family. It was our favorite sport to watch and play together," Jenna Ortega says of the new collection. "I just love how the competitive spirit of the game makes you stay in the moment. The sportswear label's latest collection, adidas Z.N.E., is perfect for just that - comfortable and easy to throw on to follow any sporting event."
The adidas Z.N.E. collection will launch globally on June 27 on the
adidas website
, in stores and via the adidas app. Registered adidas members already have access to the latest garments. Created by icons in sports and fashion, the collection brings together a host of global superstars including actress and producer Jenna Ortega, international model Hoyeon, Alessia Russo, German soccer player and Olympic champion Melanie Leupolz, Anthony Edwards and actor David Yang. The collection offers comfortable looks for all tastes and is suitable for all activities, whether cheering for the national team or going to a concert.