Rare Nike "Moon Shoe" Being Auctioned Off By Goldin Auctions
These news may already seem familiar to some people. The extremely rare Nike "Moon Shoe" will be auctioned off very soon. This is one of the rarest sneakers of Nike and is basically a prehistoric rock in Swoosh history. Co-founder Bill Bowerman designed the Nike "Moon Shoe" during the 1972 Olympic Games and only 12 pairs were made.
The last auction took place on July 24th at Sotheby's and Stadium Goods. Because of the 100 rarities that were auctioned, the collection at that time was called the "Ultimate Sneaker Collection Auction". And, the Nike "Moon Shoe" was auctioned there. The sales value of this pair was estimated at 110,000 to 160,000 US dollars. In the end, the "Moon Shoe" was sold for an incredible $437,500!
Now there's another pair of the sneakers being auctioned off. The "Moon Shoe" has a traction pattern with a waffle sole that is the result of an experiment with Bowerman's wife's waffle iron. The print is very similar to the Apollo astronauts' footprints they left on the moon during their mission. This gave the sneaker its unmistakable and memorable name.
The sneakers have in fact no labels or other features as they are custom-made and are approximately between 8 and 9 in US size. In addition, an original yellow "Oregon" jersey from the '70s will be auctioned off. The starting bid for the auction is 100,000 US dollars.
Check out the Nike "Moon Shoe" pair at Goldin Auctions!
Before the last "Moon Shoe" auction, the previous auction record was 190,373 US dollars. In 2017, a pair of Converse sneakers was auctioned, which Michael Jordan wore and signed afterwards in 1984 at the Olympic basketball final. The current auction has started on November 18th and ends on December 7th. For those who want a piece of Nike history, goldinauctions.com is the place to be.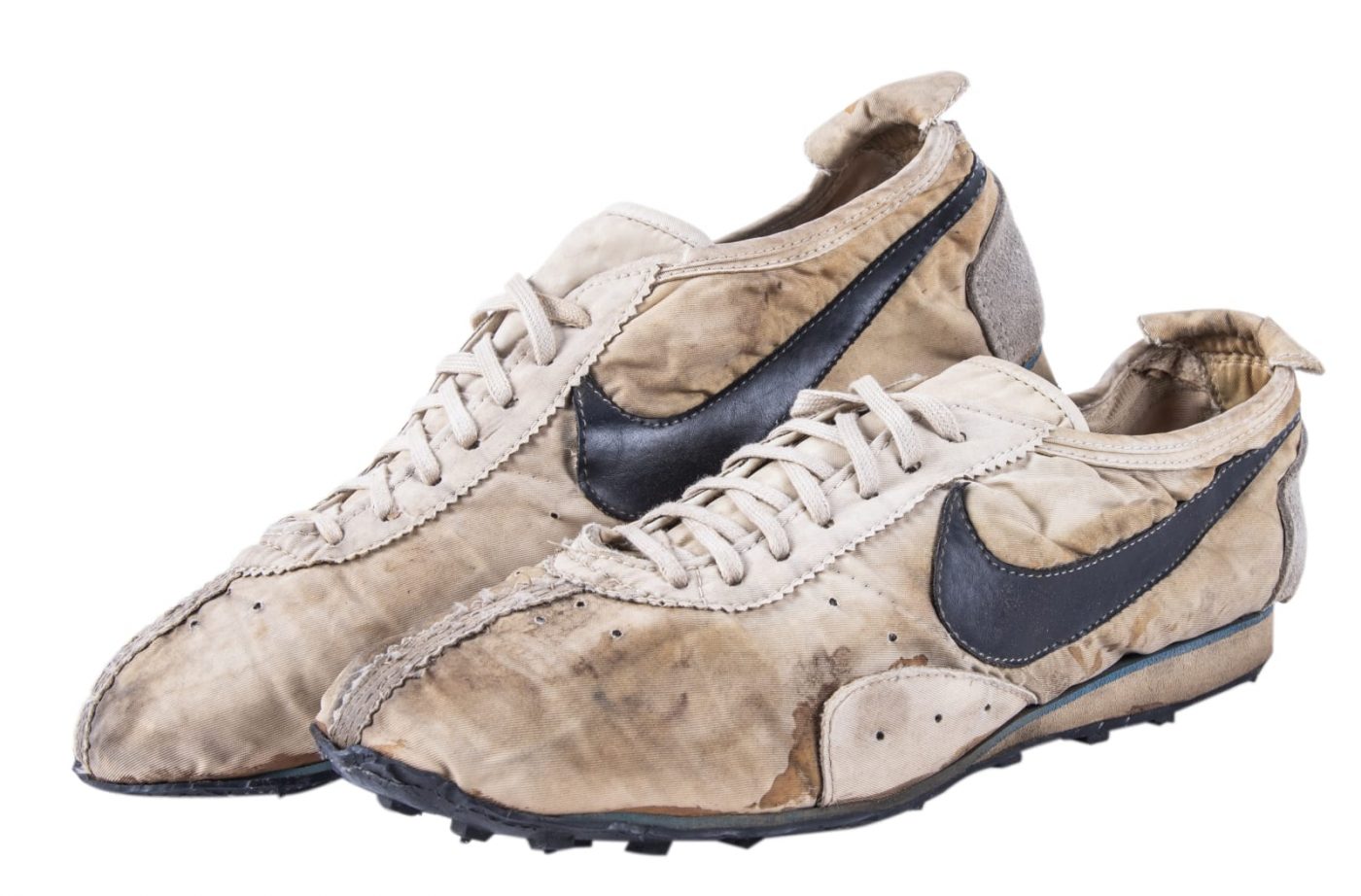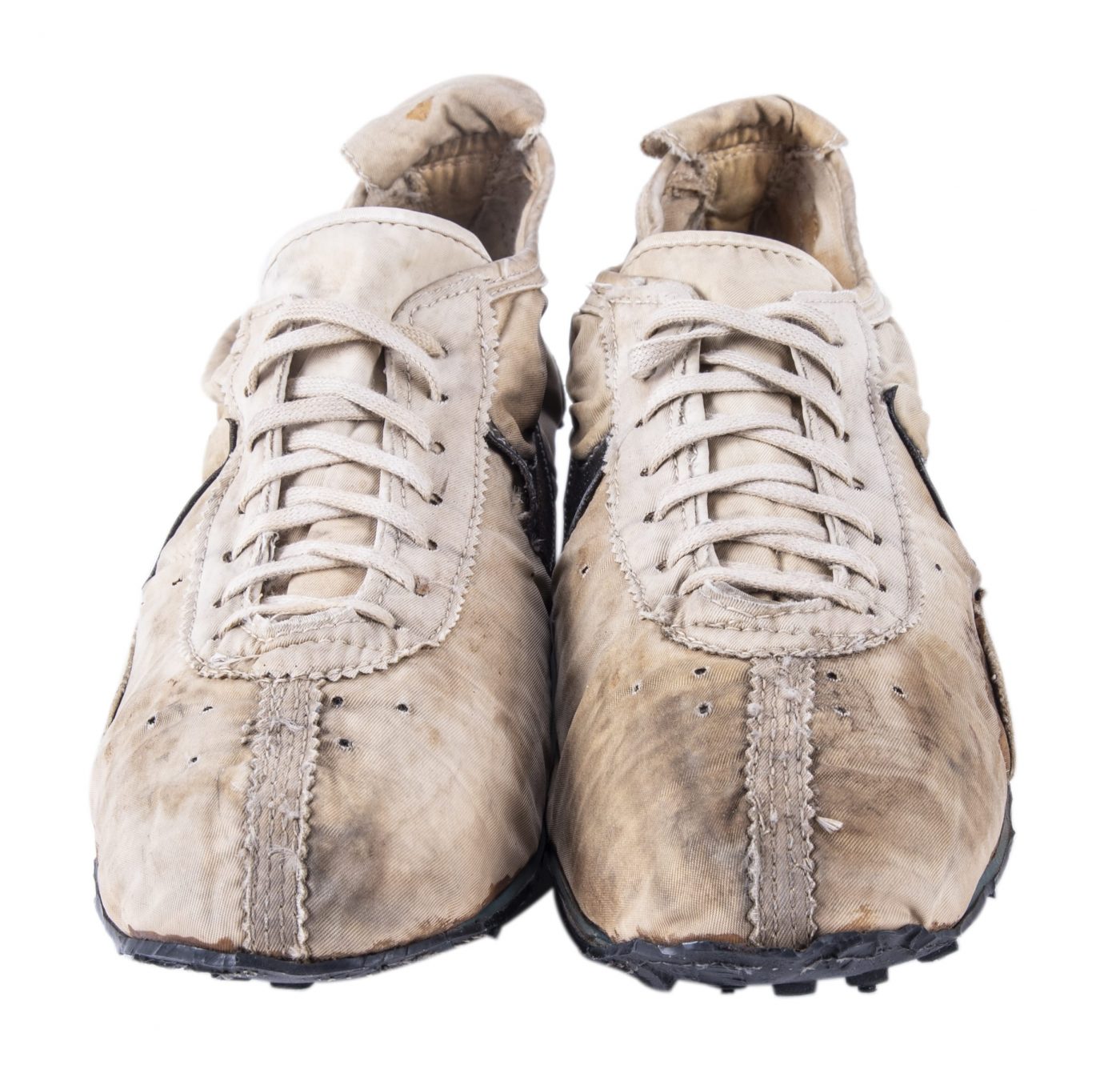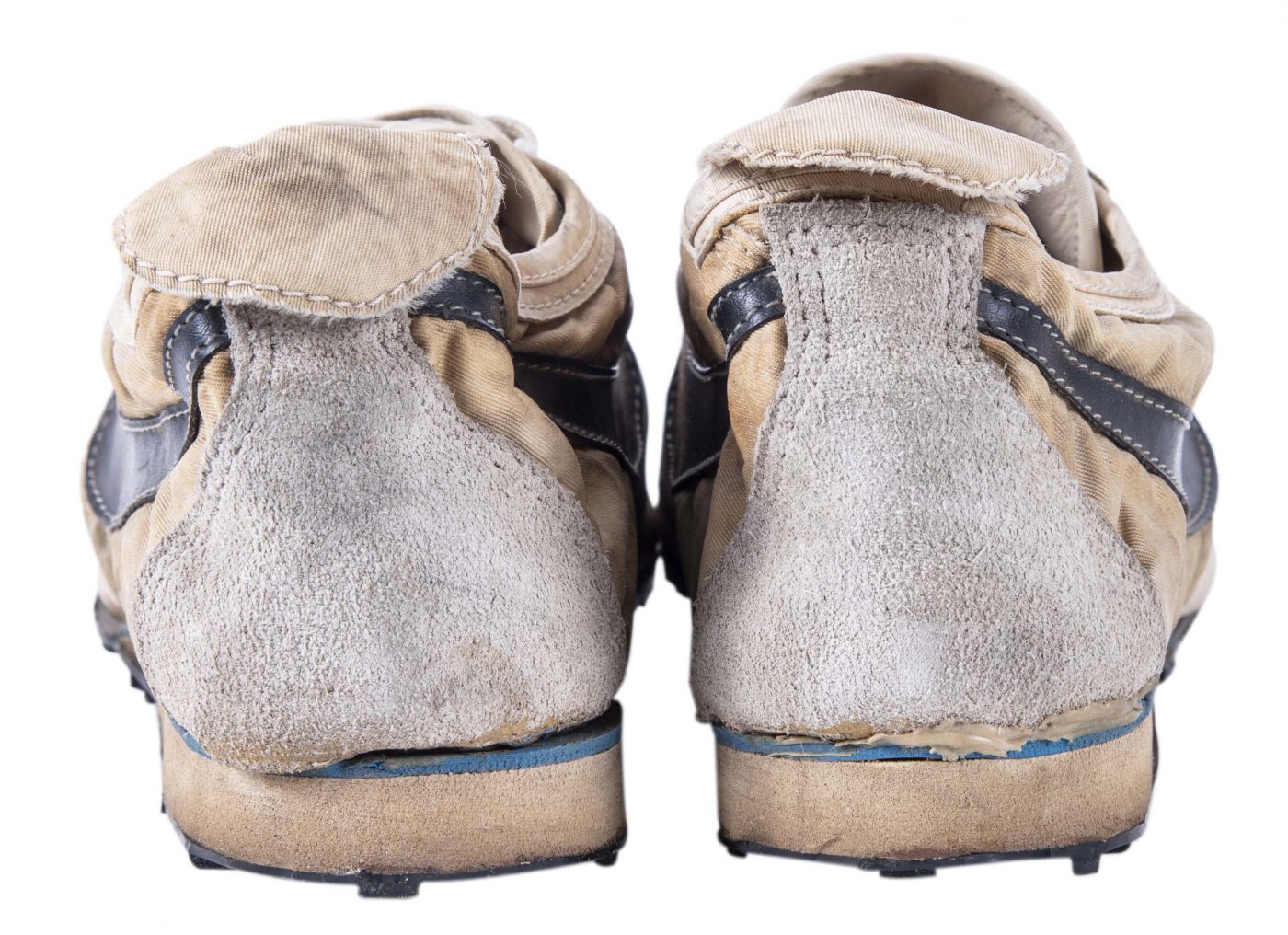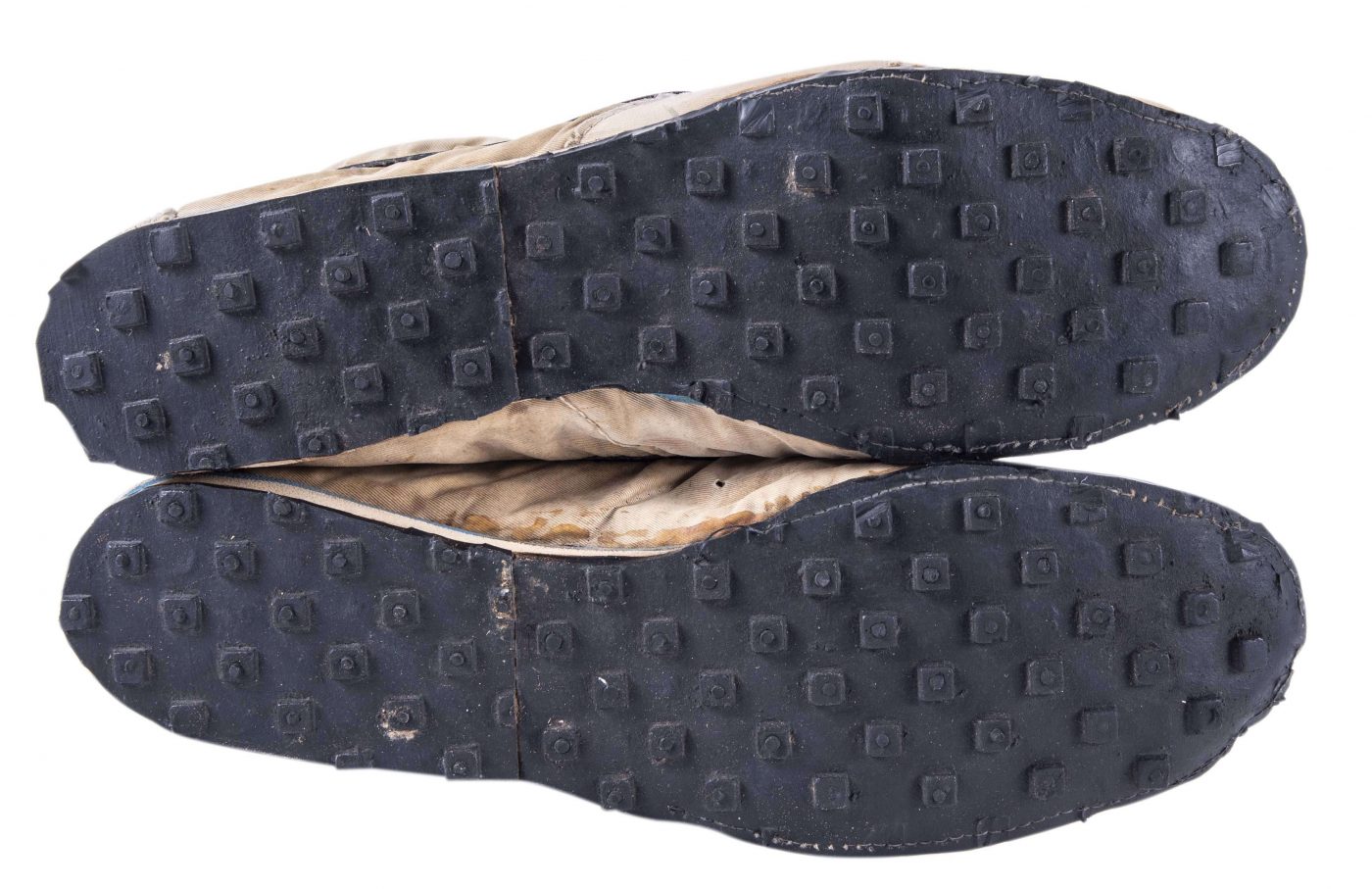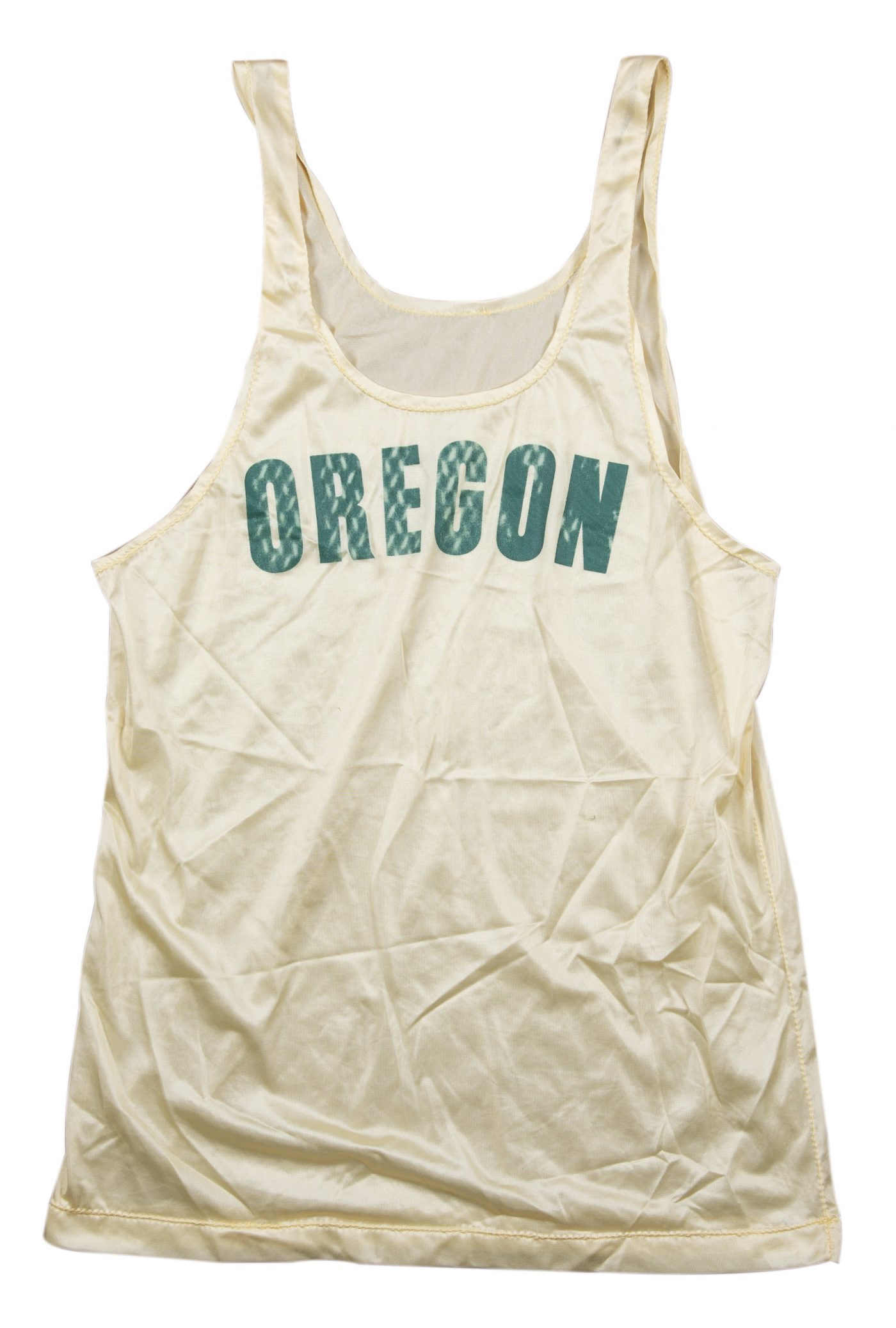 pics by Golden Auctions