"Schematic" Version of Hatfield's Nike Air Max 1 Unveiled 
Shortly after his contribution of the Nike Air Max 1 "Tinker Sketch", Hatfield gives us a peek into his next design. The Nike Air Max 1 "Schematic" is very similar to its predecessor and is also based on Hatfield's sketches.
This time the AM1 "Schematic" comes with a white leather upper and black silhouettes pertaining to the creation process of the sneaker. Each component of the sneaker has its own special feature: the Swoosh encasing the words, "SWOOSH OUT", "COLLAR" on the collar and "(FP) SUEDE 1.2MM" on the mudguard. In the lining you will see the words, "SAMPLE PROPERTY OF NIKE NOT FOR RESALE" and Hatfield's signature on the heel. The transparent sole and Tinker's hand-drawn lines and inscriptions lend this latest creation an ultra-exceptional finish.
Designed and created by Hatfield himself, the new Nike Air Max 1 "Schematic" is rumoured to be released in September. We will stay on top of it just for all you sneakerheads out there! With our Grailify App you can be up to date and follow all the latest releases.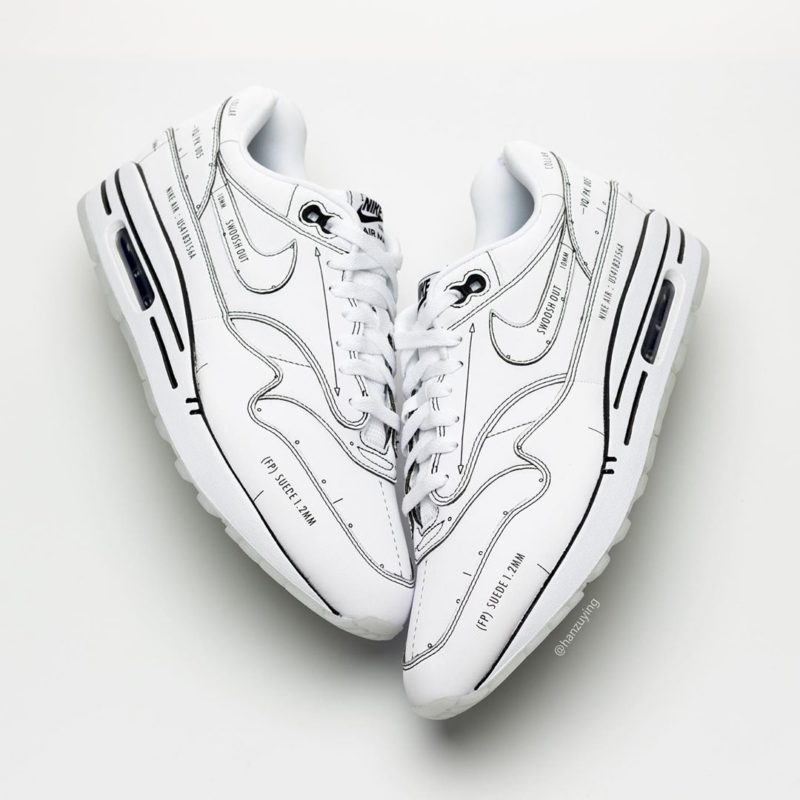 pic by hanzuying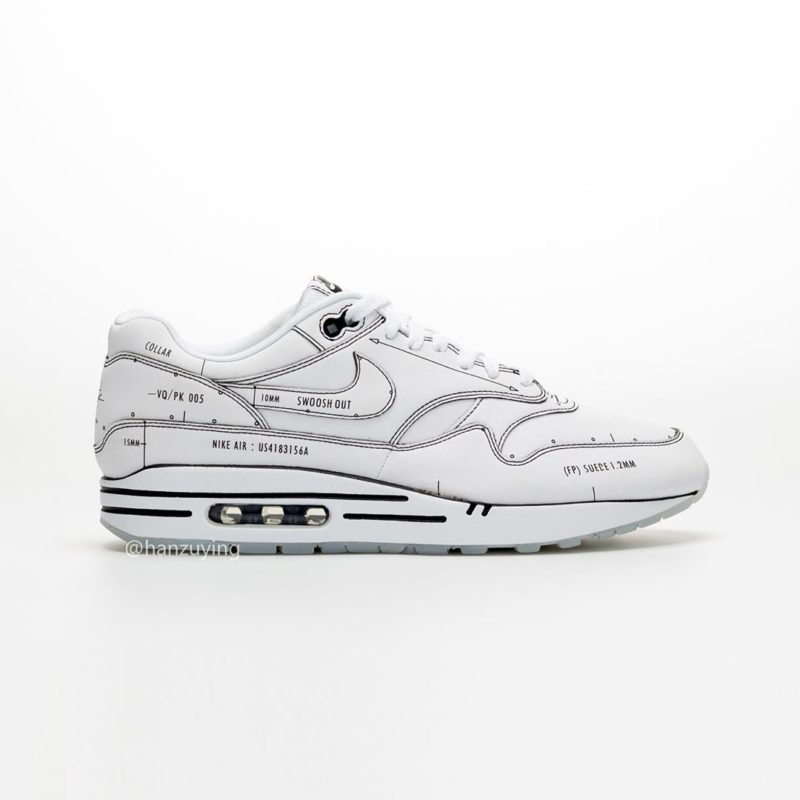 pic by hanzuying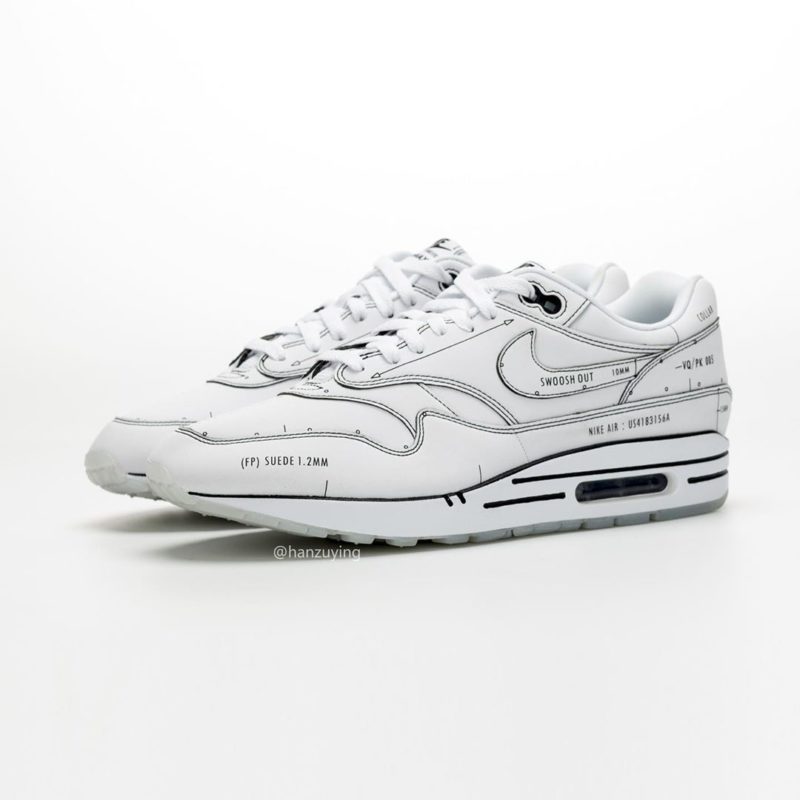 pic by hanzuying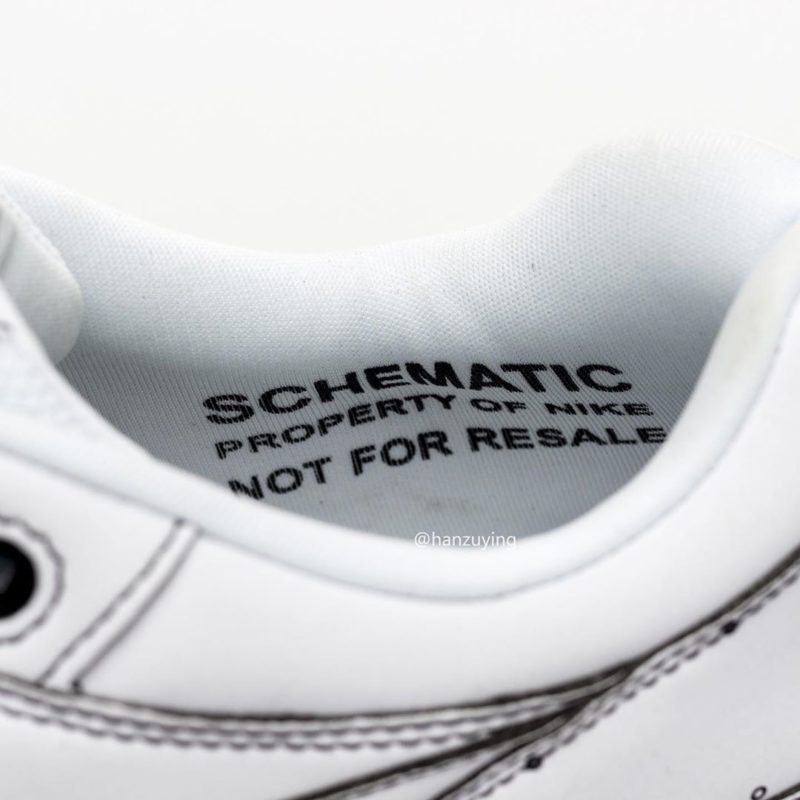 pic by hanzuying