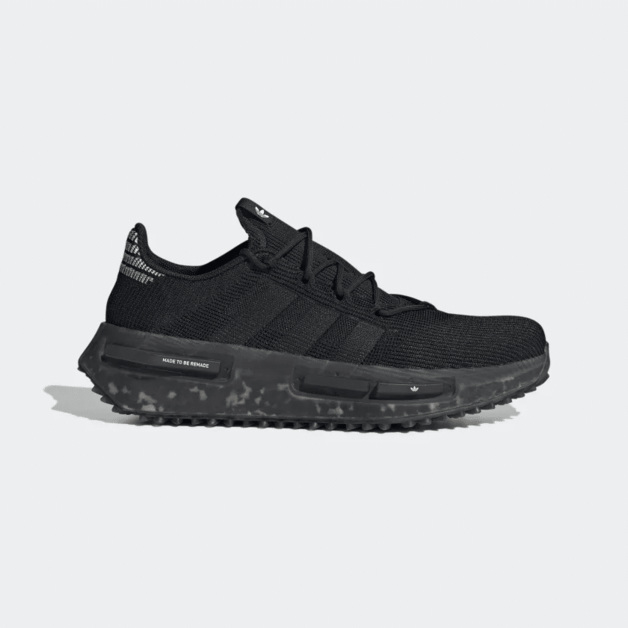 A Black adidas NMD_S1 Adds to the Three Stripes Archive
The Dunk has risen from the dead at Nike and the popular NMD at adidas. As we prepare for the releases, the sporting goods manufacturer is focusing on more colourways to bring the line-up back to the forefront. The latest release is this dark adidas NMD_S1 "Made To Be Remade".
This summer, the edgy silhouette reaches new heights. With the revised design language, the adidas NMD_S1 creates something that is both bolder and more futuristic. The shape is distinctly more brutal, and the size is double that of the NMD R1. The eye is always drawn to the outsole, which consists of many prongs.
The dark sole also harmonises with the dark Primeknit upper, which is combined with white logos and stripes. Similar logos also adorn the soles, while the "Made To Be Remade" recycling programme adorns the rear cage.
The adidas NMD_S1 "Made To Be Remade" Will Be Available on Thursday
The release of the adidas NMD_S1 "Made To Be Remade" will take place on May 9th exclusively via adidas CONFIRMED for 220€. You can find the link to the sneaker here.