adidas Yeezy Boost 350 V2 "Yecheil" Coming Out Soon
Update 11-12-2019
adidas Yeezy Boost 350 V2 "Yecheil"
Finally, this latest Yeezy is confirmed. adidas officially announces the release of the adidas Yeezy Boost 350 V2 "Yecheil" on its page.
Several months ago, the first leaks of the "Yecheil" came out. The sneakers attracted that much attention with its ultra-fierce upper. The Primeknit shows a multiple tinted colourway, while the black side strip is woven into the material. In addition, the laces come with a reflective effect due to special threads woven into them. A white Boost sole wrapped in a ribbed black outsole completes the overall design.
The sneakers will be released worldwide on 20 December 20th in full family sizes at adidas.de, selected retailers, and Yeezy Supply.
adidas Yeezy Boost 350 V2 "Yecheil"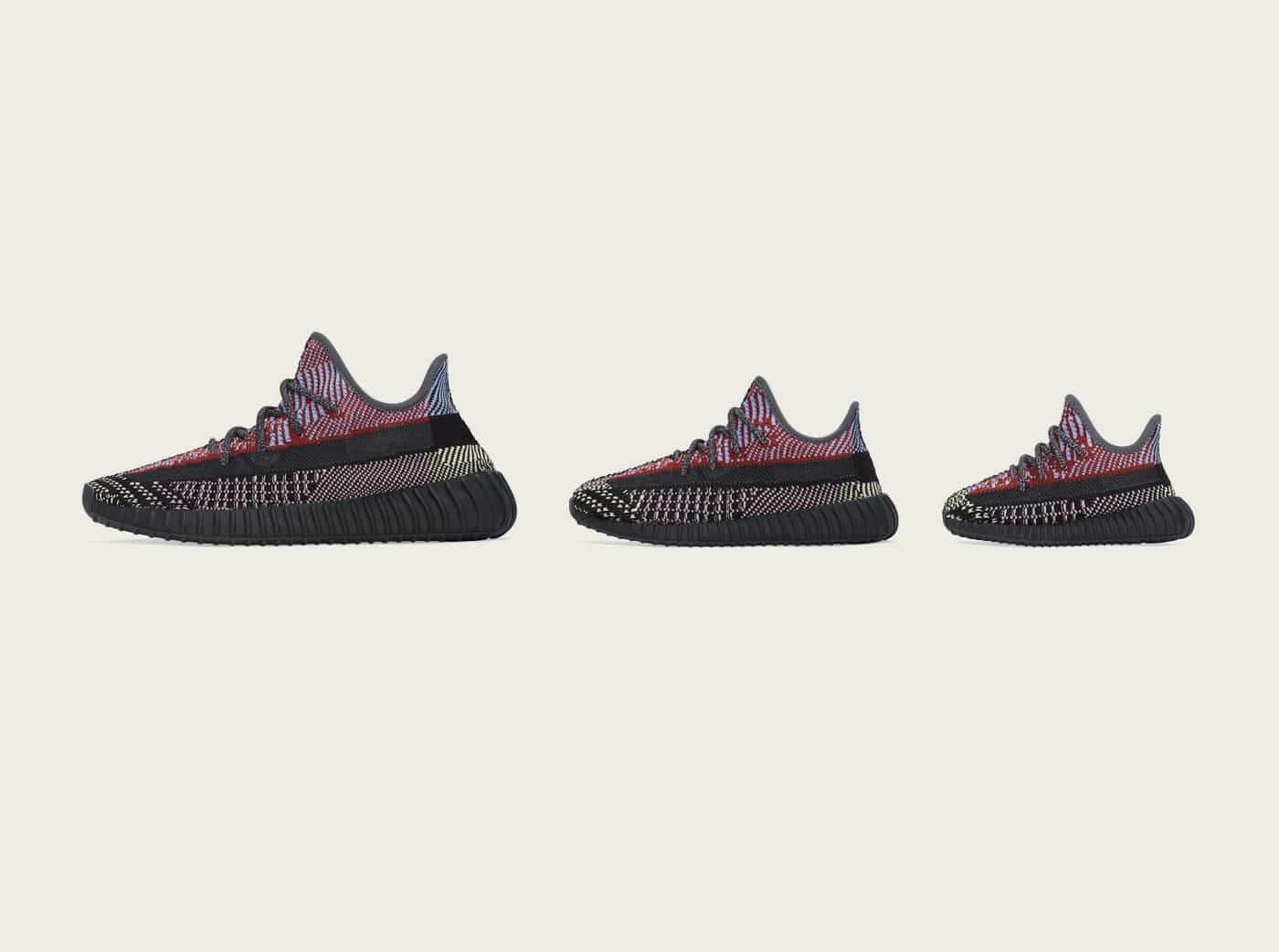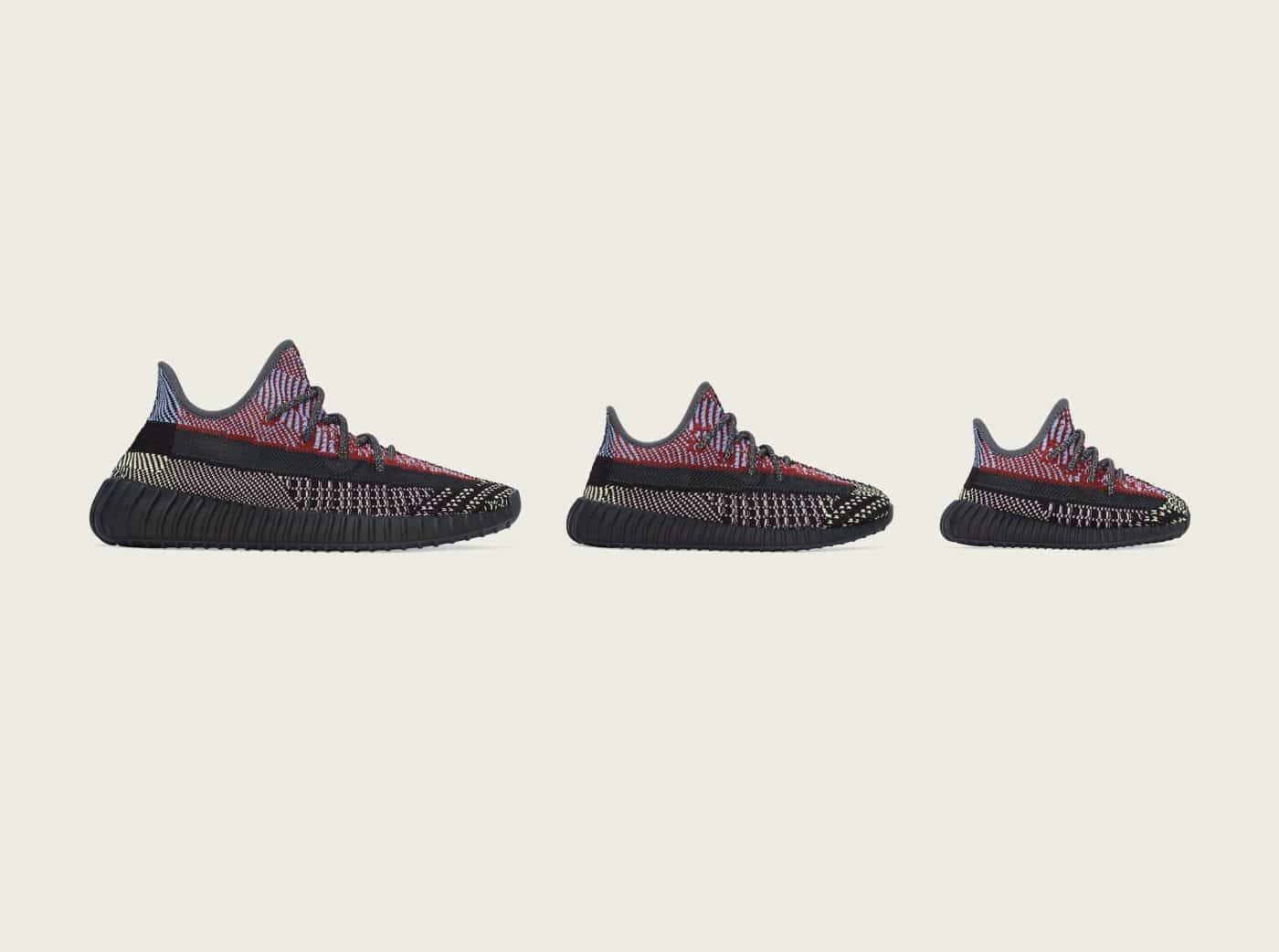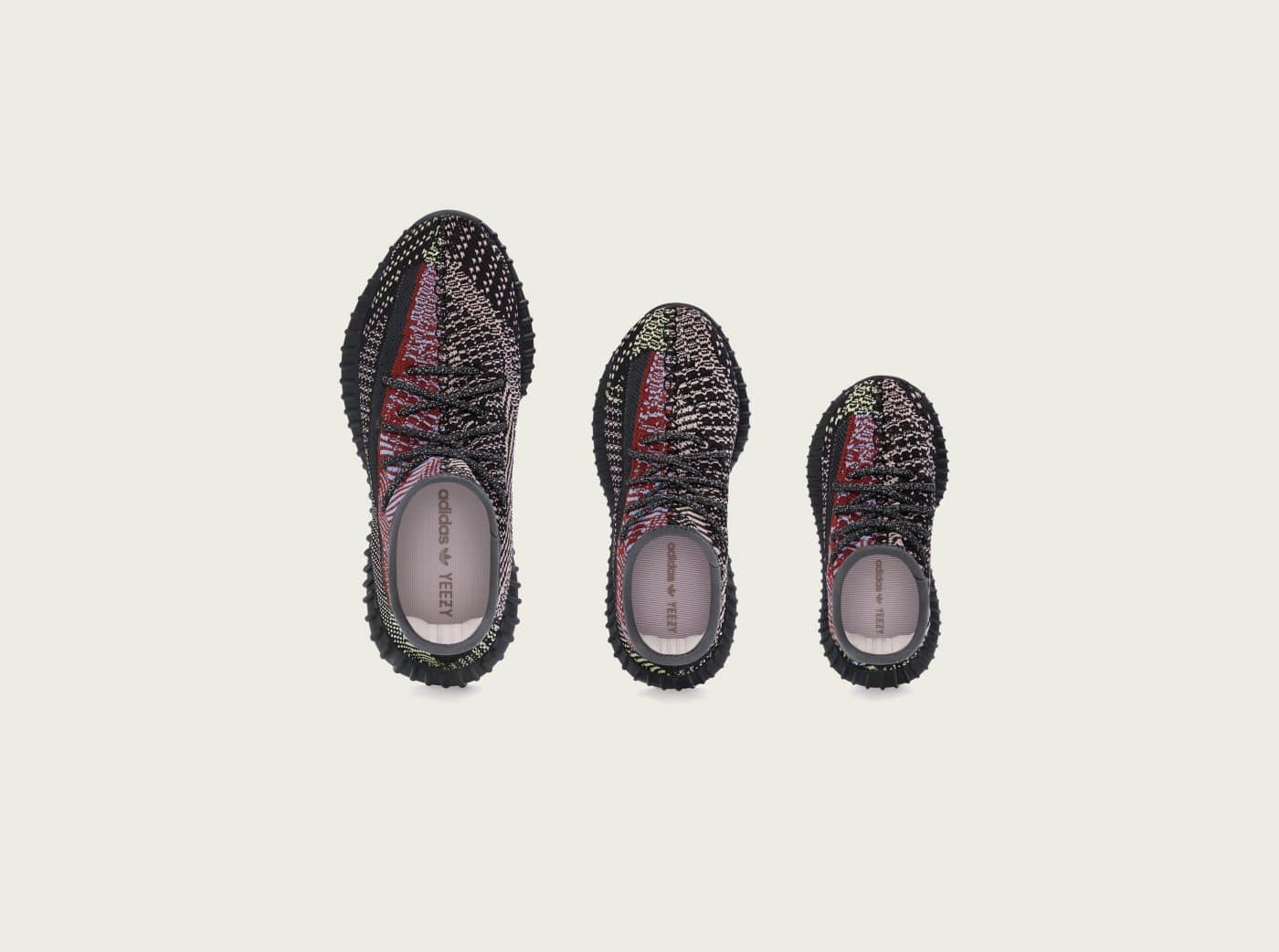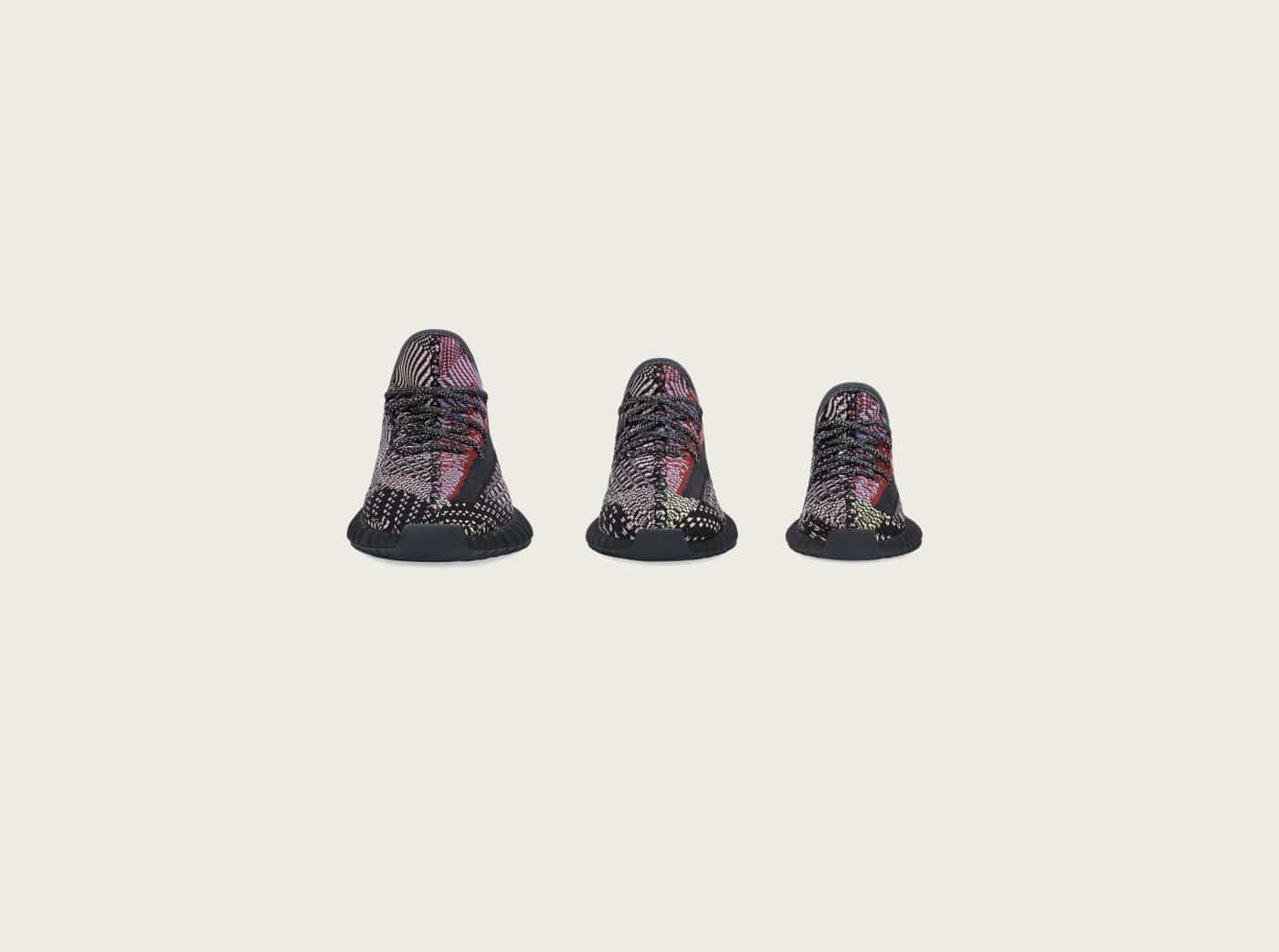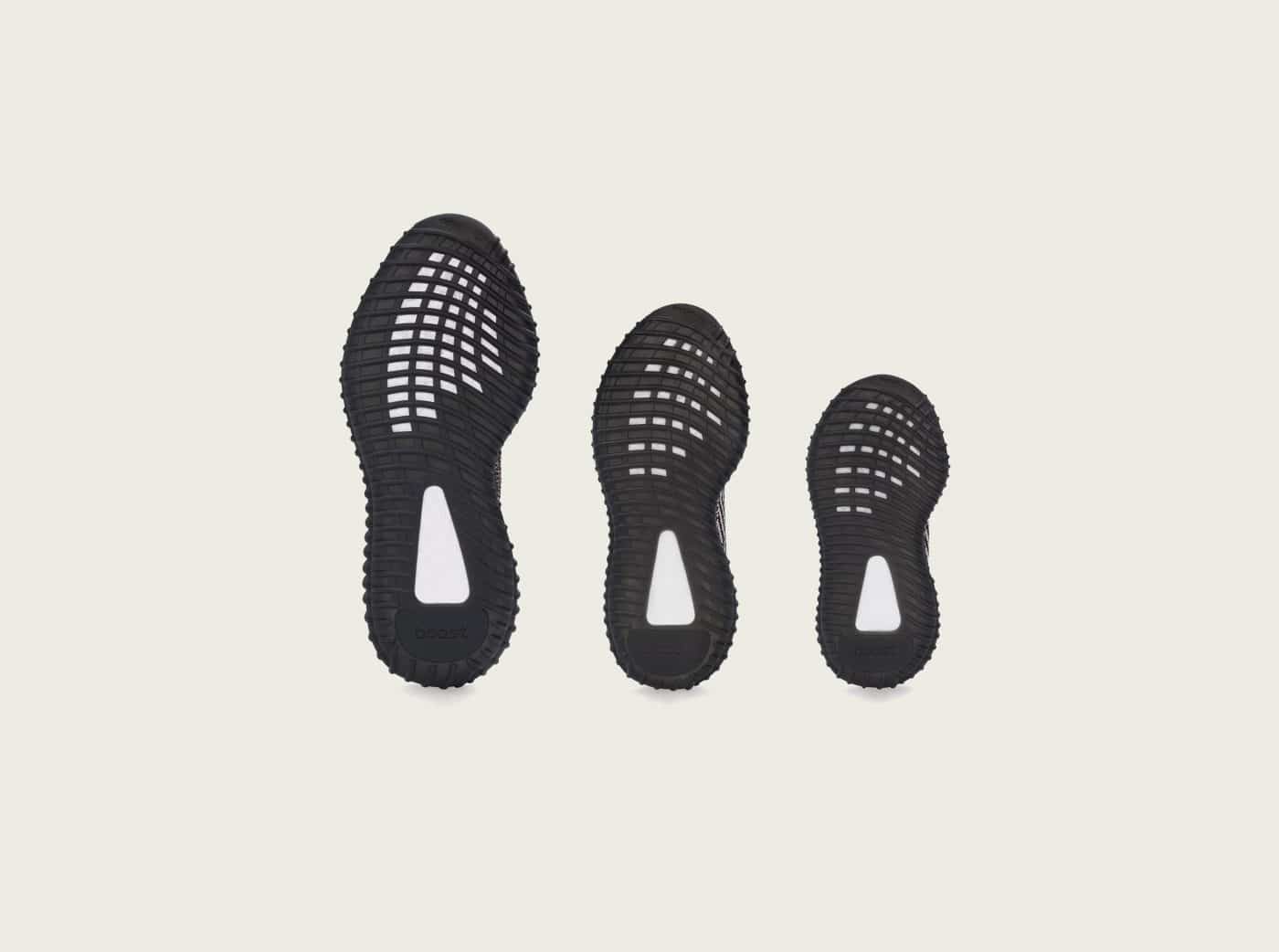 Original Article 23-09-2019
Boy, do these sneakers look fierce! If you've heard about the rumour that a super intense Yeezy 350 V2 is coming out soon, then it's probably because the adidas Yeezy Boost 350 V2 "Yecheil" is right around the corner. With these new colours, Kanye West deviates massively from his usual earth-tone sneakers and takes them to a whole a new direction.
The "Yecheil" is divided into four colours and comes with a black base with three bright colours embedded within. The Primeknit upper has yellow, blue, and red colour accents, thus giving it an intensified contrast. Apart from that, white lines give the sneakers a certain dynamic quality to it, with the entire look complemented by a cream interior that gives the sneakers an even more vivid and distinct look.
Further down is the white Boost sole that is accentuated by a semi-transparent black outsole. And, to ensure the wearer's safety during a nighttime run, reflective 3M laces are added for more visibility.
What do you think of the new Yeezys?
Was it a good idea that Kanye decided to explore vibrant hues and move away from his familiar earth colours? According to insiders, another 350 V2 is about to come out soon, and new models will bear the names "Yeehu", "Yeezreel", "Yeglrf" and "Yeshaya". In any case, we can't wait for them to drop! Don't miss the next news and get our free Grailify app.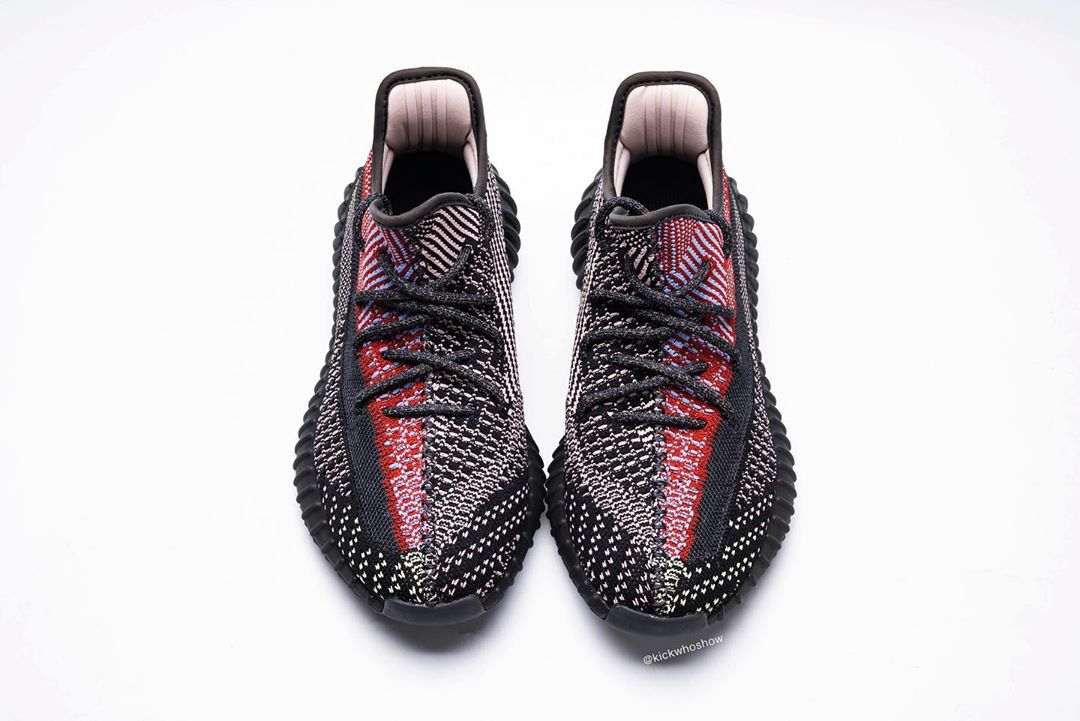 pic by @kickwhoshow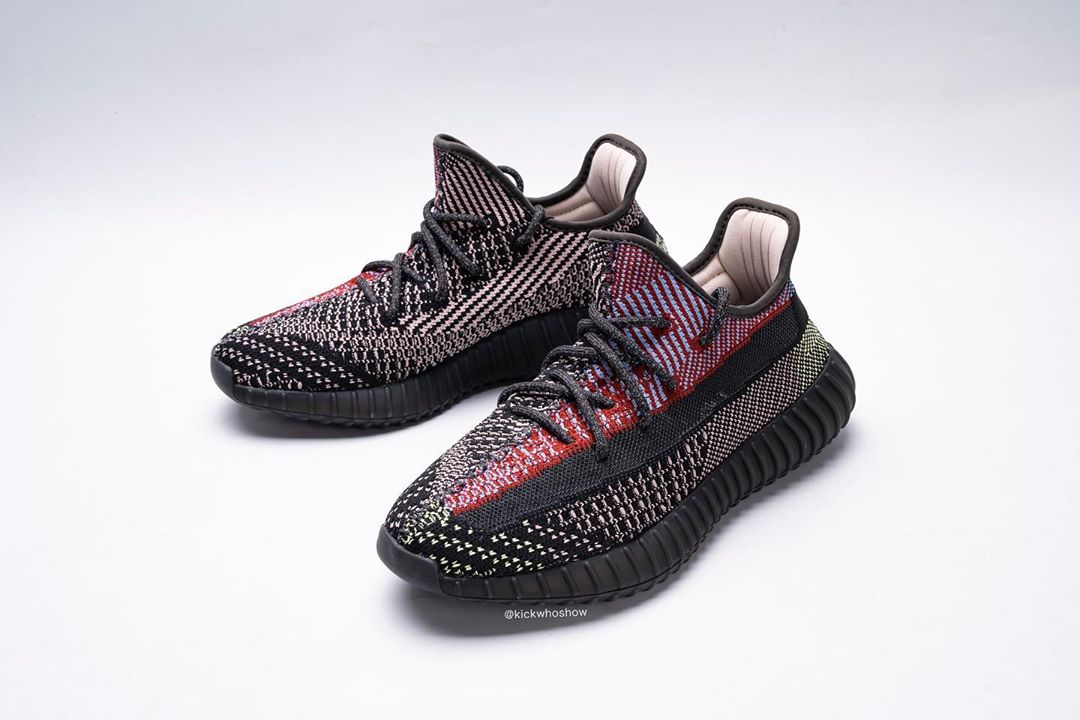 pic by @kickwhoshow
pic by @kickwhoshow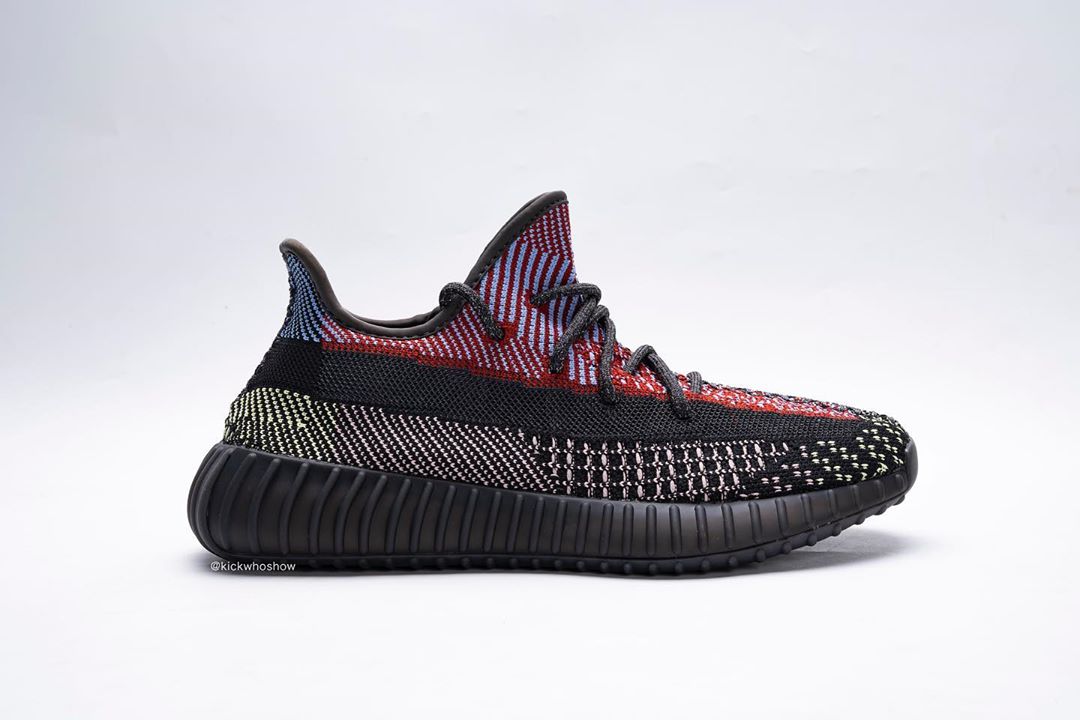 pic by @kickwhoshow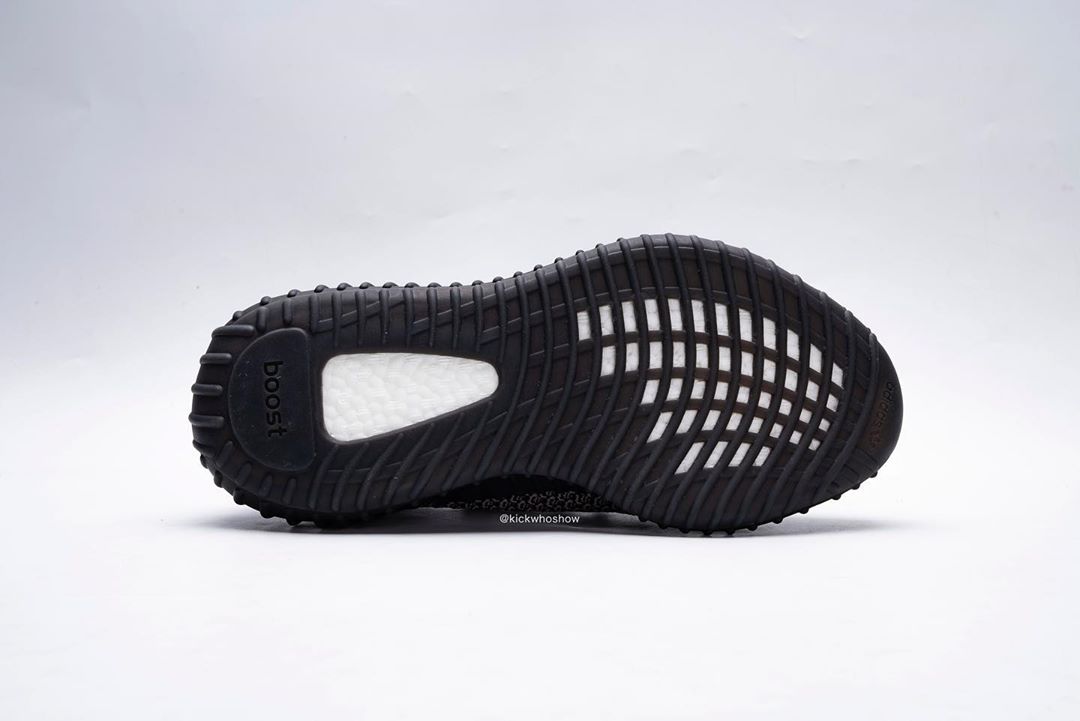 pic by @kickwhoshow
pic by @kickwhoshow