DJ Khaled Gets an Unreleased Pair of Yeezys from Kanye West
DJ Khaled is not only a big Jordan fan, but also an enthusiastic Yeezy fan. This is proven in a new video where Kanye West wears a pair of unreleased Yeezys and then gives them to DJ Khaled.
The whole thing takes place during a spontaneous meeting at an airport. According to Yeezy Mafia, the shoe that Kanye gives to DJ Khaled is an updated version of the Yeezy 700 V3. The sneakers are very similar to the Yeezy Basketball with a cage that appears to have been adapted from the Yeezy Foam Runner.
The next scene shows Kanye West getting on the plane without his sneakers on with DJ Khaled admiring the new unique sneakers.
Watch out for the same pair that Kanye West gives to DJ Khaled in the video a Yeezy 700 V3!
If you haven't seen the stunning new kicks yet, check out the video everyone has been talking about! If you don't want to miss the next news, restocks, and releases, you should download our Grailify app. There, we will always keep you up to date.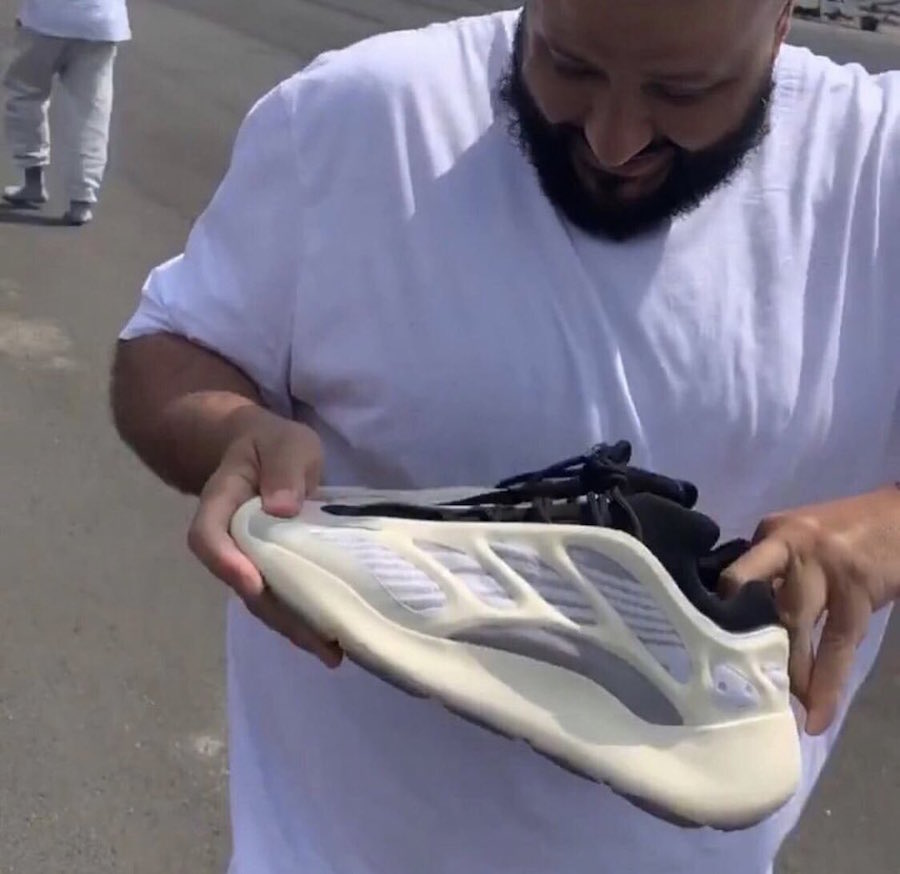 pic by @yeezymafia