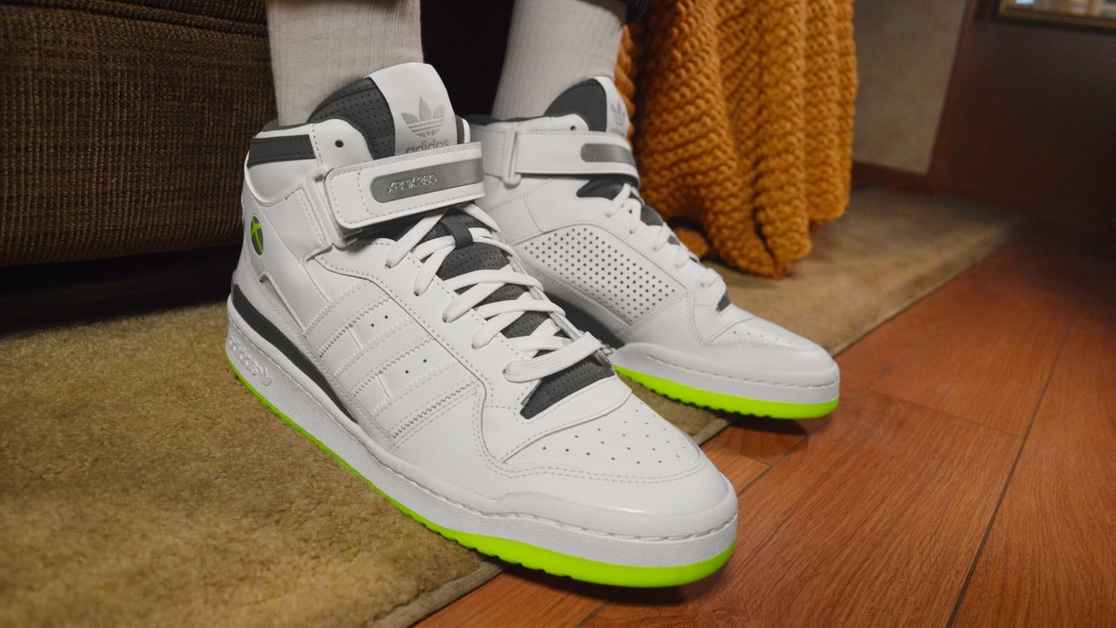 How the Xbox 360 Inspires the Upcoming adidas Forum Mid
Last month, adidas and new partner Xbox announced an extensive collaboration and simultaneously unveiled the first release. Alongside the Xbox x adidas Forum Tech Boost "Halo 20th Anniversary", a new sneaker has now also been revealed.
The second project is a collaborative Xbox x adidas Forum Mid inspired by the Xbox 360. There are also reports of several Easter eggs that will excite fans of the Xbox console. The Xbox 360 x adidas Forum Mid itself has an inspirational look in different shades.
The basic colours are white, green, and grey, although you can customise the design with the included laces. In addition to the white laces, you also get red, green, yellow, and blue laces, which are a nod to the buttons on the Xbox 360 controller.
First Pictures of the Xbox 360 x adidas Forum Mid
Check out the first pics of the Xbox 360 x adidas Forum Mid here. The sneakers have already been released in selected regions today. A bigger drop should follow in a few days.