Nike Releases a "Year of the Rat" Collection and Celebrates the Chinese New Year
In the Chinese calendar, you can see that 2020 is the year of the rat. For our friends from China, this is certainly a very special year. This is because in Chinese astrology, the Chinese zodiac sign changes every year and the rat does play an important role in this. In China, the rat stands for new beginnings and renewal, and that is why it is the first of the 12 animals in the calendar. For this reason, the year of the rat is celebrated in China in a very big way.
Nike and Jordan Brand are taking part in this celebration by releasing a special collection of apparel and sneakers. It includes both classic and modern sneakers with colourful details. In total, there are 11 different sneakers in the collection. One Nike Air Force 1, an Air Max 1, an Air Max 720, two Kyrie 6s, one Air Force 1 Shadow, an Air Max 270 React for women, one Air Max 90, one Air Jordan 13, an Air Jordan 34, and a new Joyride Run 2.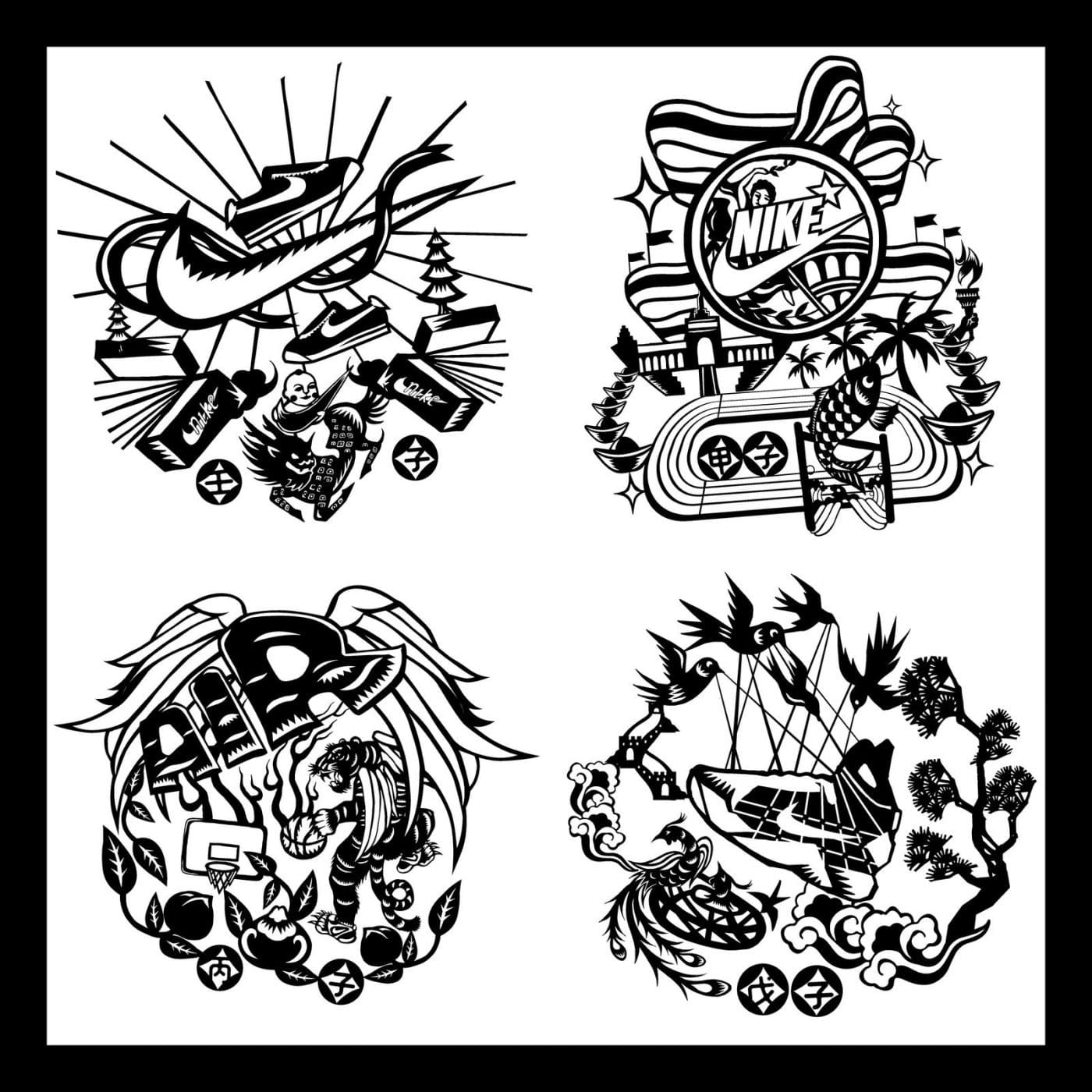 The 10 silhouettes are spread across four Yuxian patterns that tell a unique Nike story. The first pattern tells the story of Nike Cortez and looks back to 1972—the year Nike was founded. The second pattern is a Nike Sportswear logo, with a medal and a race track with a koi design. With this, Nike remembers the 1984 Olympic Games in Los Angeles, where China won its gold for the first time and shortly after that, with Nike sponsoring the Chinese athletics team.
With the third pattern, you get to remember the 1996 Olympic Games—the year the Air More Uptempo was released. At that time, the Chinese basketball team reached the quarter finals in Atlanta. With the fourth pattern, you can see a Nike Hyperdunk. With it, Nike reminds us of 2008–the year the Olympic Games were held in Beijing and when the Hyperdunk was released.
Some sneakers already came out. But, unfortunately, the same isn't true for this country. There's a very slim chance that there will be a release right here. So far, it is assumed that only the Air Jordan 13 "CNY" will be released. It is anticipated to drop on January 25th.