Refreshing Line from AriZona x adidas Originals
Yeesss! We could not have imagined a better collaboration for this summer. Out of nowhere, pictures of a surprising collab between AriZona x adidas Originals have surfaced on the Internet. Everybody knows and loves AriZona—the cult favorite iced tea drink with its different varieties that are hard to miss at any summer or pool party.
In this new line, the adidas Continental 80 and Yung 1 come in two distinct colourways. The first colour scheme is strongly based on AriZona's "Green Tea with Ginseng and Honey", with its blue-green upper and embroidered pink flower motif. The second colourway comes in the shades of AriZona's "Iced Tea with Lemon Flavour" in a stylish pink/yellow/blue-green/grey colour scheme. The hottest detail is the tag on the tongue with a "GREAT BUY! 99Cents" inscription, which is also found on every 23 fl. oz. can. Each pair of the limited sneaker collection would cost just like a normal AriZona can—99 cents! Unfortunately there is no other information about the release or which retailers will be receiving the collection. A pop-up event in New York City has already been announced, where fans can in fact buy a pair for 99 cents on a first come, first served basis.
Don't miss the AdiZona collection! What do you think of this ingenious collab? Sneakerheads from all over the world can hardly wait and want to have it now. Get the Grailify App so you don't miss the next news. We'll definitely keep you up to date.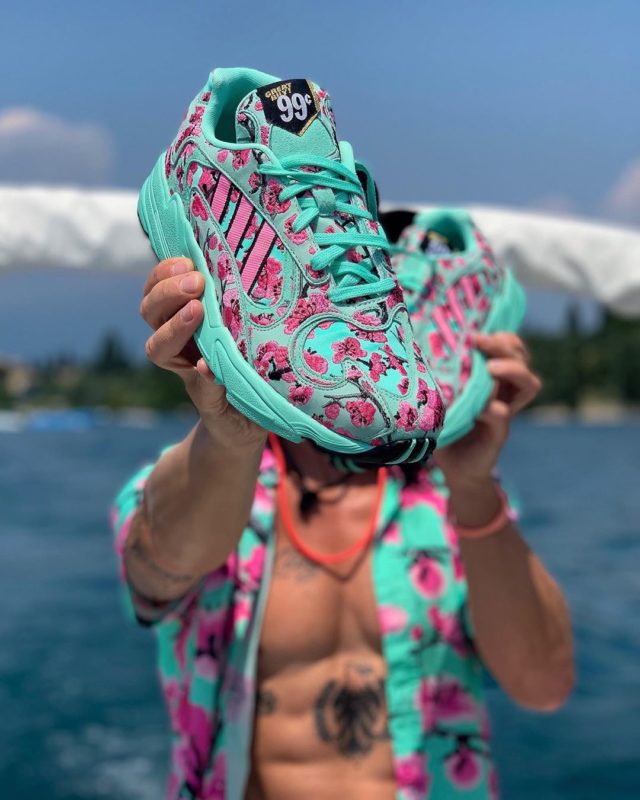 pic by @eartothestreet
pic by @eartothestreet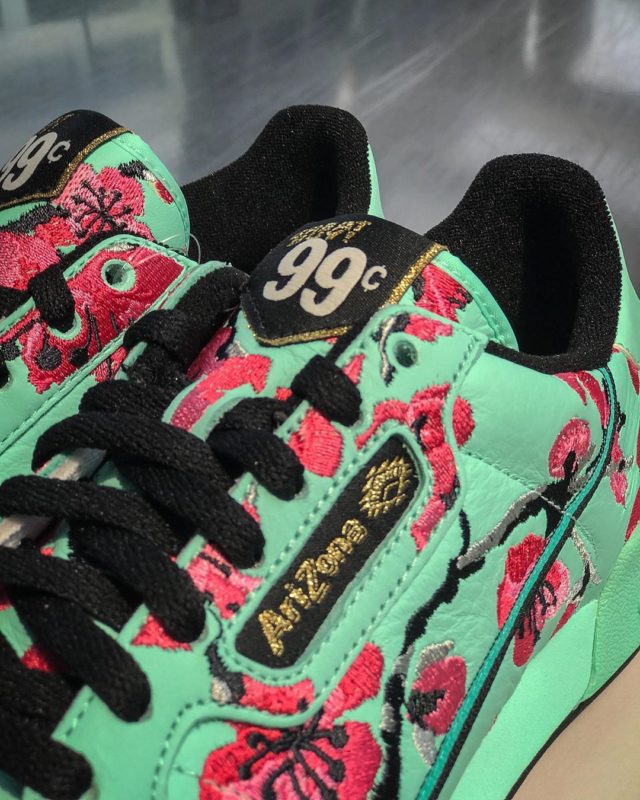 pic by @eartothestreet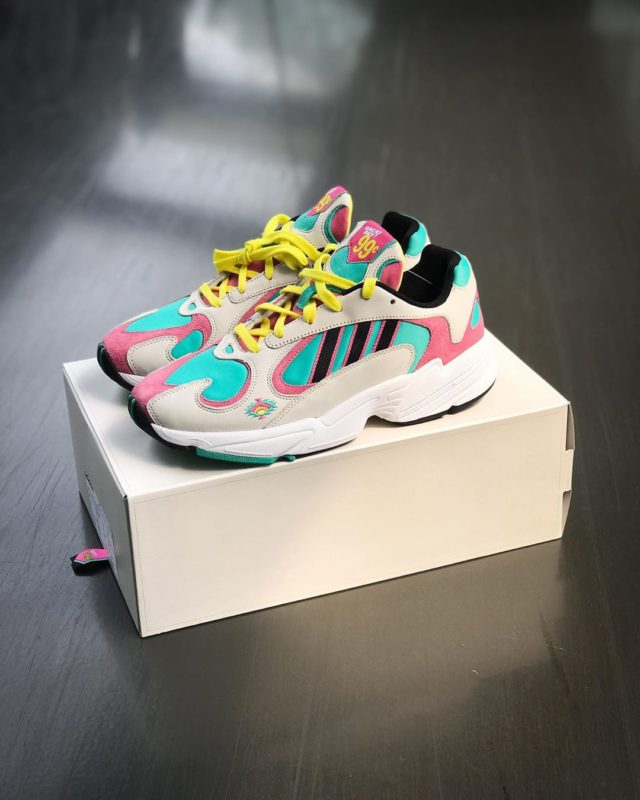 pic by @eartothestreet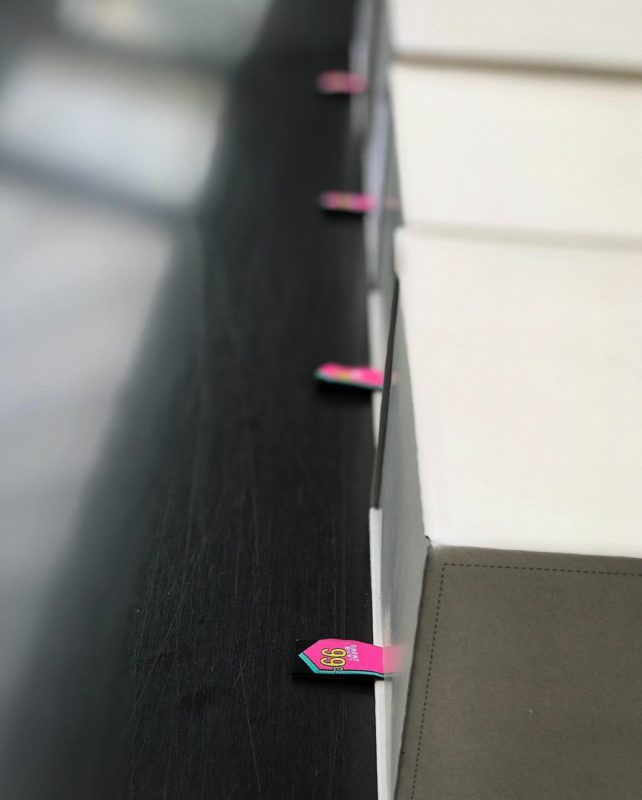 pic by @eartothestreet