Will the adidas Yeezy BSKTBL Knit "Slate Azure" Get a Reflective Option?
Update 10.02.2022
The official images of the adidas Yeezy BSKTBL Knit "Slate Azure" have come sooner than expected. You can check out the detailed pics of the upcoming sneaker here. The exact release info has not been given yet, but it is expected to drop in May 2022.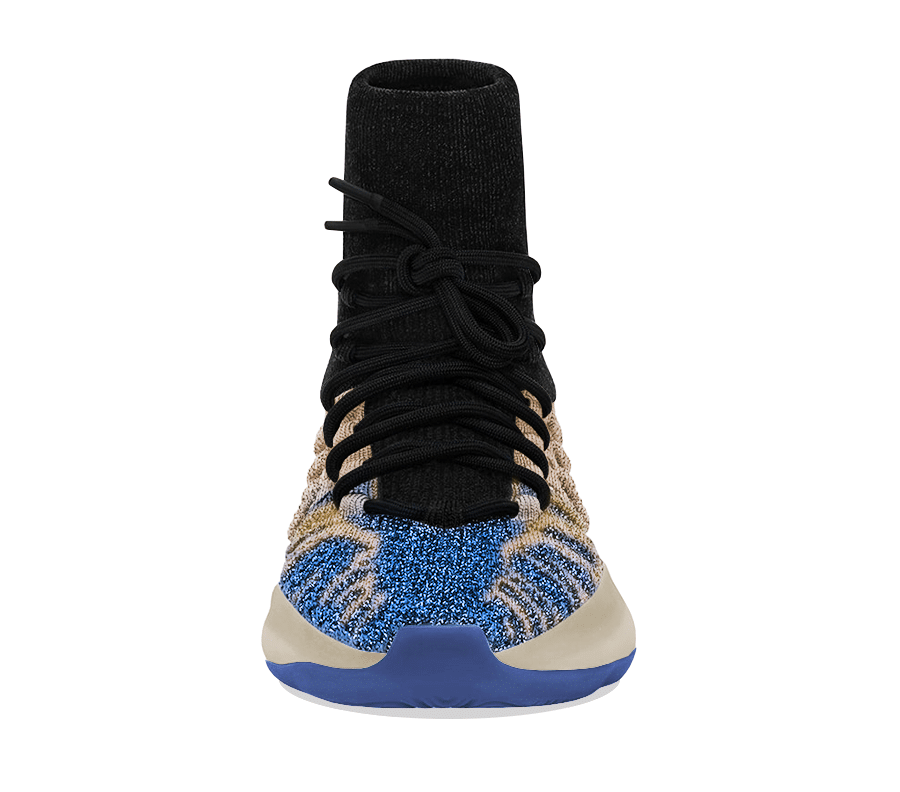 Original article 07.02.2022
It's been a while since we've last seen the adidas Yeezy BSKTBL Knit. We may get to see the hardwood sneaker again soon though, as a new variant has been spotted recently. We've summed up the details for you and present them here.
Motivational speaker Justin Laboy has now shown off an all-new adidas Yeezy BSKTBL Knit for fans to enjoy. It's obviously an updated version, as the front part features reflective details.
However, the blue shimmer is only visible at the tips, as the rest looks completely harmless. Above, a black stretch collar surrounds the ankles, and the rest of the Primeknit upper comes with brown and cream accents. Boost cushioning isn't immediately apparent, but we assume adidas combines the technology with traction-enhancing outsoles.
Insiders Reveal a Reflective adidas Yeezy BSKTBL Knit
The drop of the adidas Yeezy BSKTBL Knit "Reflective" has not yet been confirmed. However, we continue to track these leaks and will notify you as updates occur. Also, keep an eye on our release calendar as we show you other hot sneakers there.
pic by @justinlaboy