The adidas ZX 8000 Now Adds Boost
The retro sneakers from adidas are finally back! The ZX series had a slow start in 2017. But, as time went by, the silhouette came back quicker and better. In the meantime, the classic from 1986 is back in full swing. Some insiders even claim that the adidas ZX 8000 is THE trend-setting sneaker for 2020.
For many, the adidas ZX running shoe is the #1 sneaker. Some sneakerheads are even celebrating the silhouette so much that they are betting that it is the best shoe since 1949. The first adidas ZX was in fact released in 1986. But, three years later, the line was discontinued. The sneakers were then designed for athletes who were looking for a lightweight yet durable sports shoe. The adidas ZX actually had both. Over time, however, the ZX 8000 gained most of the fans' approval.
A few weeks ago, adidas just moved into the fast lane. With the OG colourway adidas ZX 8000 "Aqua", adidas showed its dominance in the sneaker game. But, perhaps the best feature the retro runner had to offer was the Boost sole in the adidas ZX 8000 "Aqua". With it, an old classic became a new and modern shoe.
With the same aesthetic, adidas continues to be ahead of the sneaker game. Fans shouldn't have to do without the futuristic Boost cushioning in much "older" shoes. For this reason, adidas hides the cushioning in the sole and is working on a big line that will be released soon. After the adidas ZX 8000 "Aqua" debut, four more releases will follow: an adidas ZX 8000 "Orbit Grey", a "Linen Green", and a "Blue Glow".
Do not miss the release of the adidas ZX 8000 Pack (2020).
43einhalb already has the first releases ready. However, the retailer has not yet announced a release date. We strongly assume that the sneakers will be released in the coming weeks.
Get the free Grailify app and never miss sneaker any more releases, restocks, or news ever again. We will send you the most important news every day directly on your mobile phone. That way, you always stay up-to-date in the sneaker game!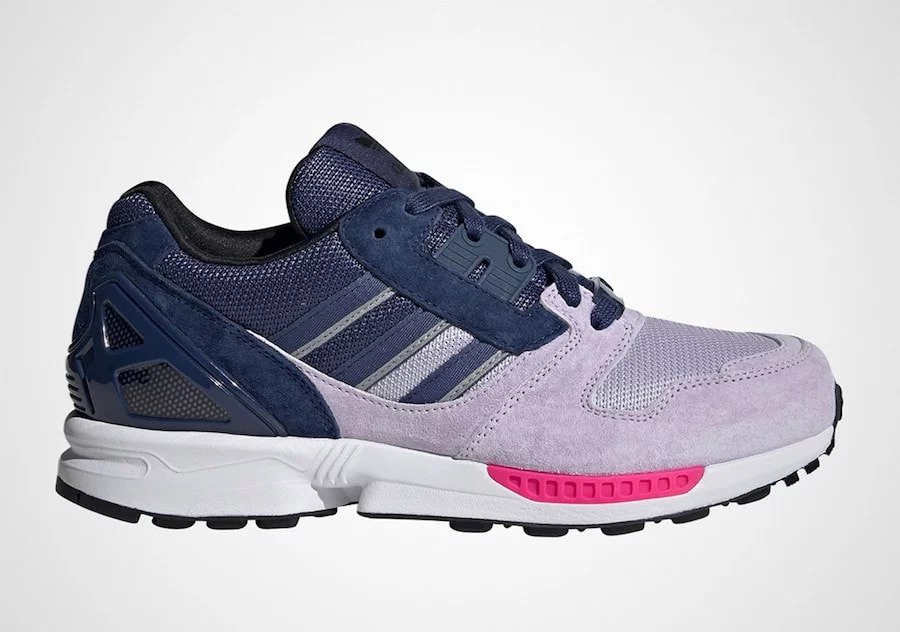 pics by 43einhalb