Life After Solebox - the Interview with Hikmet Sugoer
Was the sale of Solebox the right decision and are you happy with the way things went?
At the end of 2013, I had reached a point where I had to decide what to do next. This was triggered by a difficult family situation and a pleasant family matter. I needed and wanted to take more time for my family and the people who are important to me. From the outside, one tends to see only the success, the end result. But the way to get there is often overlooked. As an entrepreneur, you don't just work from nine to five. You work 16 to 18 hours a day and you still process the work while you sleep. And I think there were two options: Walk away or accept and ask for support. Since I had invested a third of my entire life in Solebox, the most beneficial thing to do at that point was to find a strategic partner. I didn't want just any random investor. Then, at the end of 2013, everything fell into place. I am really grateful that Solebox found a new partner in Snipes.

Solebox has always been like a relationship between a man and a woman for me, with all the ups and downs of a love affair. And in this new relationship with Snipes, I was a third wheel - just one too many. As the old saying goes, if you love someone, let them go.... In the beginning, I just wanted the best for Solebox.

You sold the shop, the brand and with it a part of your life's work. Can you close with something like that and move on to the next chapter, or do you still get emotional, for example, when things don't go the way you thought they would?
Ending a relationship always requires some time to process. And sure, I still get emotional here and there, but time will help. The important thing is: I only sold the brand and the shop - not my life's work or myself.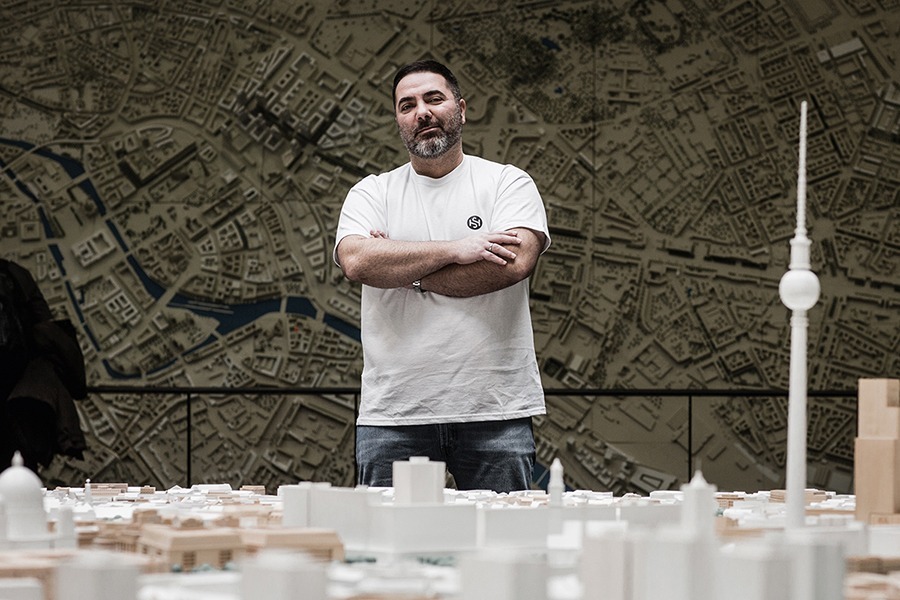 With Solebox, you're not only leaving behind a big name, but also a legacy of countless great collaborations. Looking back, what are your favourites? What are your TOP 5 Solebox collaborations and why was each shoe important to you?
Thanks for the compliment, it's really added up over the years. What a lot of people don't know: Every single shoe, every single product, every tiny detail from bags to business cards and so on was made by me. Every single product was made with love and passion. That's why really ALL my projects are my favourite pieces. But if I had to limit myself to five products, I would choose the following:
 
New Balance 1500 GGB.
My very first collab ever. The first brand and the first person to ever believe in me. Thank you, New Balance, thank you, Michael Schmitz.
 
Asics Gel Lyte III The Sun
At the time there was a bit of a falling out with Nike and I was consciously trying to build other brands and silhouettes. The Gel Lyte III is still the strongest silhouette in the Asics lifestyle range. Many thanks to Asics Germany and Remco Korf.
 
New Balance 1500 BPW
The colour blocking of this shoe has been referenced many times. The toe-tips of the world have their origin in the Purple Devil.
 
Reebok The Pump
This is a favourite for the appreciation of the client and the collaborator. This project was the epitome of cooperation at eye level. A big thank you to Stephan Drescher, Andi Keppler and the US team.
 
adidas Berlin
As an original Berliner (yes, we exist) it was a great honour to be allowed to design the adidas Berlin. Thanks to Wes Tyerman.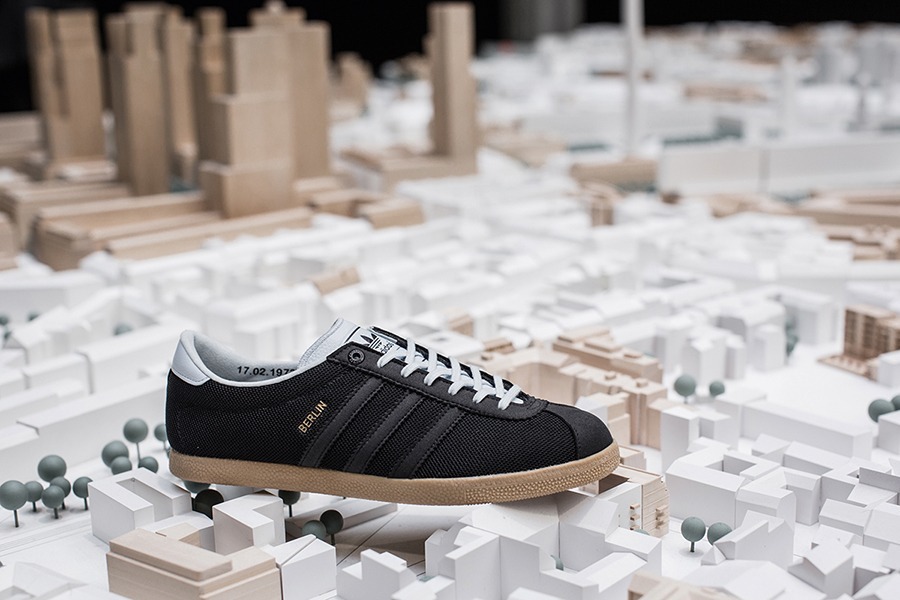 At the moment, we are seeing the death of the small brands, while the big retail chains are gaining more and more ground. What do you expect for the future? Do small sneaker shops still have a chance and how will they be able to compete?
I have created a monster. As a pioneer of many of today's shops, I would say: the problem is the sheer amount of shops. Too many shops have tried to cater to the niche market, while only a few have really understood the niche and forged their own path. Businesses worked with a myopic approach, filling gaps on the map instead of being selective. But a niche is no longer a niche when there is a sneaker store in every city in Germany that deals with limited editions and specials. How many shops of this kind does a country need? And the brands themselves are also working the segment with their own stores. This kind of process works for a limited time, but sooner or later it simply becomes too much. In other industries, manufacturers deliberately refrain from selling directly to the end customer in order to ensure the long-term well-being of the market.
But to answer your initial question: great shops with great concepts and great people don't need to hide, they will always be superior to the big chains. Flexibility, creativity and short decision-making processes are their clear advantages, along with close customer orientation. In an ideal world, all "small" shops would complement each other and work together instead of competing. But this is only possible if the shops are different from each other. Moreover, the brands should know and appreciate that a heterogeneous shop landscape is far better than the same thing offered by the majors. In the meantime, the majors are doing their part by buying up know-how and knowledge about the market. So it will remain interesting. Cue "Eye of the Tiger" from Survivor ...
Along with a few others, you are one of the inventors of the whole collab game and made it really popular in Germany. Looking back, how would you compare the state of collabs back then with the situation today?
Collabs are already outdated today. There are too many projects, too many collabs. It has become inflationary and random. To put it exaggeratedly: anyone who can use Photoshop and has a pair of sneakers in their wardrobe can now work on collabs. Theoretically, anyone can potentially design a great shoe, no doubt about it. But that doesn't mean you have to let them do it. Of course, it's a big challenge for brands to please everyone. But similar to a marriage, it's not about providing everything to everyone, but focusing on one partner and their family. In this way, you can achieve the most unexpected results in the context of a close partnership that lasts much longer, if not forever. 
You mentioned in your communication the name SONRA, which basically means "NEXT" and was the name for Steve Jobs' project after he left Apple. What is the story behind SONRA? Where will the name first appear?
Oops, I was beginning to think no one would get the hint. SONRA will be my next project. I hope to be able to tell you more about it soon, but I can already say that I will stick to it.
Let's speculate a bit about the future. Will there be another Hikmet-run shop at some point? Or are you done with retail?
Sure, that's a possibility. Either by myself or with supporters. I am proud of the work I have done so far and I love retail with its customer orientation and proximity to the products.
As we have already mentioned, you are THE man when it comes to collabs and can already draw on a wealth of experience. Will you offer this knowledge to brands at some point? Maybe through an agency? Is it possible to rent your expertise?
I already offer my expertise in this way on a daily basis. You can imagine how many enquiries I get and how many pings on social media asking me for feedback, support etc. It is my responsibility as part of a community to share my knowledge.
Together with Simon Bus you also founded the channel Turnschuh TV. What are the plans for the programme?
I love Turnschuh TV! Simon came to the shop two years ago and asked me if I was interested. My first thought was, "Just another creative freak who just talks and does nothing." But instead of just talking, Turnschuh TV has become the leading format in the German-speaking scene. I am very happy to be part of Turnschuh TV. We have many big plans and have already laid the foundation for what comes next. Stay tuned and don't forget to subscribe to us.
You've obviously parted ways with Solebox, but there will still be collabs you've been working on. Which ones are still in the pipeline and what's your relationship with them? Do they still make it into your bathtub?
My collabs are my babies! Sure, they will always have a place in my bathtub. Solebox has been a part of my life, and I'm excited about my upcoming projects that are a final tribute to Solebox. Aside from the Ultra Boost, you also have something in the works with Asics and Diadora.
Have you considered working outside of the footwear industry? Hikmet without sneakers, can you imagine that?
Sure I could imagine it and I have already proven it in the past with my projects with Sinn watches, Bianchi, Rimowa, Bugaboo and so on. My dream would be to work on projects in the automotive industry. Interior, exterior, extras - or better still a complete vehicle. But I will always wear sneakers, no matter where or what I work on.
Where do you see yourself in ten years?
I'll have my own small but nice shoe brand. I'm collaborating with other shops and brands on products. I have developed a new kind of niche concept in the shoe business in collaboration with a big shoe brand. I am a consultant for brand launches and brand building. I have received calls from Tinker Hatfield, Paul Litchfield, Steven Smith, Jacques Chassaing and Shigeyuki Mitsui offering me to join their team. Turnschuh TV has a slot on German television. I have a small house in the countryside and grow my own vegetables, surrounded by my own cows and so on. I do sports and run the full distance in the Berlin Marathon. I'm a politician and get elected mayor or better yet chancellor: "Sneakers for everyone!"
And finally: What's next for Hikmet?
SONRA.