Falcon
Here you'll find all Falcon releases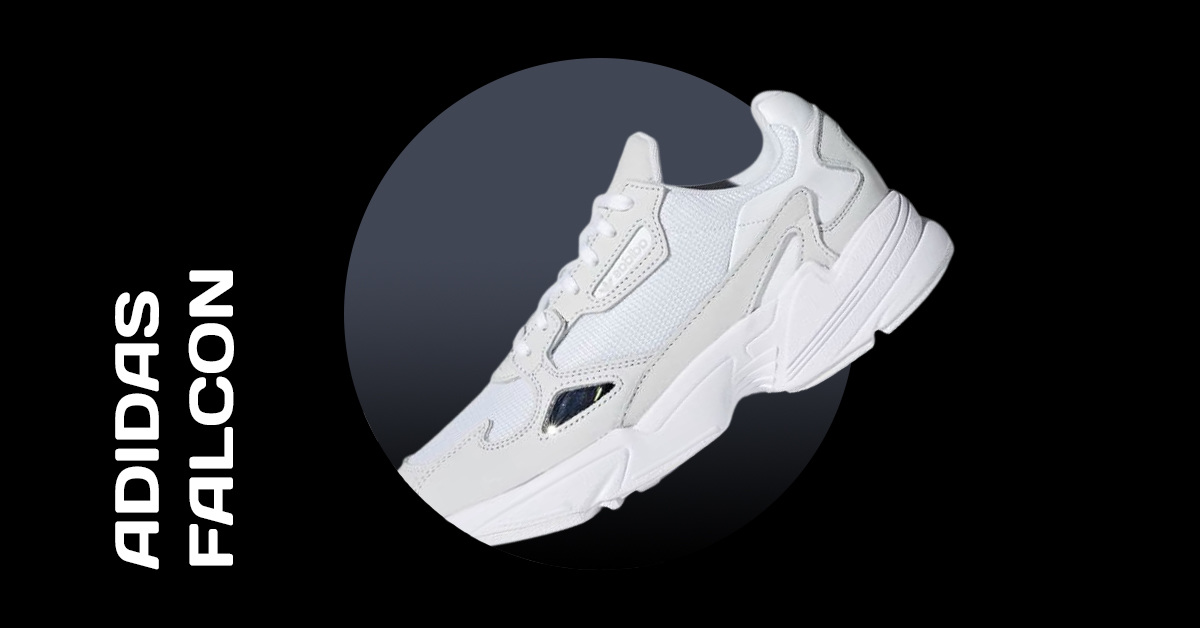 Edgy silhouettes and playful accessories together with fierce colors are her thing and that's exactly what you'll find on these chunky sneakers. If you want to catch eyes, you're doing everything right here!


An old acquaintance
In itself, the sneaker is no stranger. The original, on which the style of the Falcon is based, is the "Falcon village" from the 90s. Even then, the thing was a huge success and only a few hours after the release the sneaker  was completely sold out.

In our opinion, the Herzogenaurach-based company, together with Kylie Jenner, has succeeded in creating a worthy new edition of this legend. Not only are these gems simply well designed, they are also mega comfortable and can be worn all day without any problems.

adidas has not used any technology from other brands here but has incorporated their own EVA technology. This provides more than enough cushioning and is durable for a long time. One would not have expected anything else from adidas.

If you're one of those people who celebrate the dad shoe trend, the Falcon is like "the best bang for your buck".

Kylie Jenner fans actually can't get past this chunky sneaker and need to grab it right away, if the sneakers haven't found a place in your collection yet.


adidas Falcon - Retro Star
Also for all those who are simply into this 90s look, this sneaker is a must-have. This typical 90s layered look, the colorful patterns and the chunky appearance just make a good combo. In any case, ballerinas can pack up next to it and go home bashfully ;-)


Fitting and conclusion of the adidas Falcon
The adidas Falcon are slightly larger than expected, so if you are between two sizes, take the smaller one. Overall, you can say that you simply can't go wrong with the Falcon. The price is right, the design is deluxe and it feels just perfect on the foot.


Read more